Five weeks in and just eight teams remain in the race for Liam MacCarthy.
What have we learned from the conclusion of the provincial round-robin stages?
Waterford woe
Oh Waterford. League champions, and widely seen as Limerick's most likely challengers, the Déise failed to deliver on their promise in desperately disappointing fashion.
What happened? Did they train too hard too early and peak for the league? A bewildered Liam Cahill didn't think so.
Former manager Derek McGrath, who had called them 'the team to beat' following the league, thought the surprise defeat to Cork shredded confidence.
Either way, losing a must-win game by 12 points against an already qualified Clare team was a miserable end to a summer that promised so much.
Looking at his native county's place in the table might at least provide some consolation to Cahill that taking the Tipp job would have been even worse.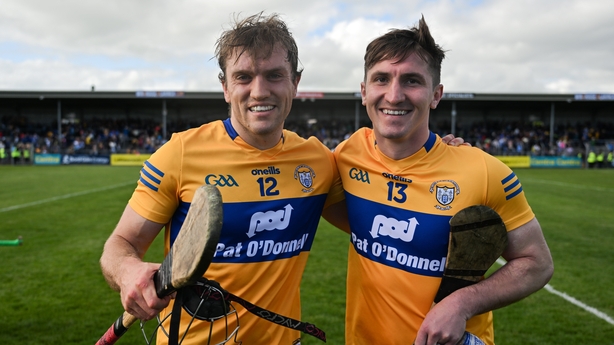 Banner flying high
That Clare could afford to rest Tony Kelly and John Conlon and still crush Waterford underlined their new status as the team Limerick most need to worry about.
Shane O'Donnell (0-05 from play) and Peter Duggan are both in superb form after missing last season while David Fitzgerald smashed 2-03 from midfield.
Brian Lohan's men are purring and after becoming the first side not to lose to the Treaty since 2019 a week ago, they will intend to go one better in the Munster final and end a 24-year wait for provincial silverware.
Galway and, to a slightly lesser extent, Kilkenny, both retain good prospects but right now it's hard to see anyone other than Clare beating the Green Machine, who had the weekend off.
It has also been a good campaign for Westmeath, who backed up their impressive draw with Wexford by hammering Laois to guarantee their Leinster SHC status next season.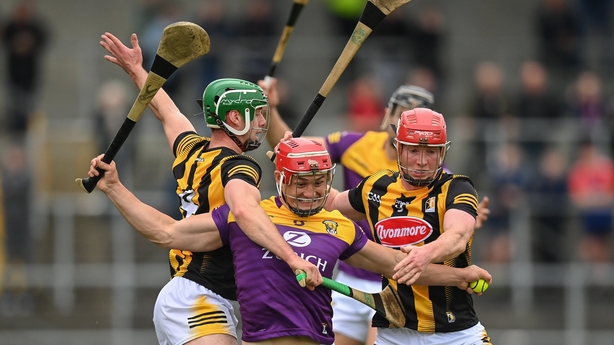 Third is the magic number
Wexford's first ever championship win over Kilkenny in Nowlan Park was a superb, unexpected achievement and sealed a deserved place in the All-Ireland series.
While Darragh Egan's team arguably had more to play for, the Cats would have been knocked out if Dublin had managed a draw in Galway so it's doubtful Brian Cody treated the fixture with any complacency. If he ever does.
The Model men will surely dispatch the loser of Antrim v Kerry but it's harder to see them beating Limerick or Clare. Nonetheless, the optimistic mood created by the good league showing has been salvaged.
Munster's third-placed finishers remain a conundrum. Thumped by Limerick (again) and edged out by Clare, Cork surprised everyone with their grit in Walsh Park.
They kept their composure yesterday when Tipp took an early lead and were comfortable winners in the end. Depending on which version of the Rebels turn up they would fancy their chances against Galway or Kilkenny.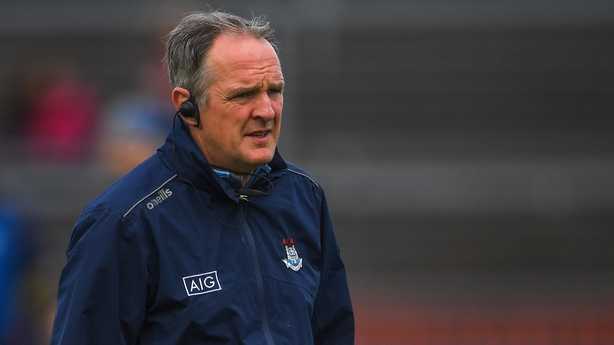 Same old story
Mattie Kenny must surely be wondering how much more he can get out of Dublin. Every season seems to feature a step forward that is quickly cancelled out by a bigger one backwards.
Leinster began with a narrow win over Laois that was followed up by an impressive one-point victory in Wexford Park.
But the double scores (0-17 to 3-25) defeat to Kilkenny destroyed momentum and confidence and they finished 32 points behind the Model men in scoring difference after a six-point loss against already qualified Galway.
One goal in five games also suggests a lack of firepower remains a big problem.
Making U20 finals in 2020-21 hints at fresh talent coming through but the step-up to senior is taking longer in an age of intense S&C and Kenny might not fancy the wait.
Tipping point
Expectations in Tipperary this year were about as low as they get in a county not renowned for inferiority complexes. Those fears have been realised.
The retirements of Brendan and Padraic Maher and injuries to key men meant qualification was always going to be an uphill task but first-year manager Colm Bonnar was at least heartened by battling displays against Waterford and Limerick.
They blew leads in both of those games though and were thrashed by both Clare and Cork on their own turf – the visiting fans looked to have outnumbered the hosts in Semple Stadium on both occasions.
Tipperary crumbled yesterday after Jason Forde's penalty hit the post and their defence is far too susceptible to direct running.
There have been some promising newcomers like Dillon Quirke, Craig Morgan (a lesson from Conor Lehane aside) and Conor Stakelum but Bonnar has a big job on his hands to make them competitive again by next season.
If Kerry beat Antrim in the Joe McDonagh Cup final, then he will have to get the band back together for a relegation play-off too.
Early holidays
Some of the hand-wringing over six teams' seasons being over before June is amusing.
In 2017, both Tipperary and Westmeath lost provincial quarter-finals in late May and had to wait six and five weeks respectively for their first-round qualifier meeting. Defeat meant Westmeath were out so the Lake men had had two games after several months of training.
Teams this year have had at least four or five championship games each. Does it particularly matter what month they came in?
There is a valid argument that the GAA is ending its inter-county 'shop window' period too early in the summer but let's at least wait and see how the first split-season year plays out before we rip it up.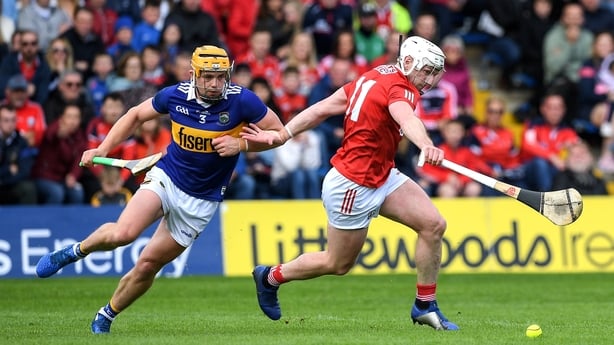 Fix the goalscoring opportunity rule
Remember that rule the GAA introduced last year to punish the denial of goal-scoring opportunities with a penalty and sin-bin?
You could be forgiven for thinking it was scrapped at Congress. It wasn't but has there been a single sin-bin in the Leinster or Munster round-robin stages?
Either teams have stopped fouling players through on goal (LOL) or hurling referees have given up enforcing the rule.
Though you would have some sympathy for them given how badly drafted the regulations are.
Yesterday, Patrick Horgan was one on one with Ronan Maher and got goal-side of the Tipp man. He would have had a clear run at goal if Maher had not pulled him back. There was much bemusement that a free and yellow card were the only sanctions.
But referee Seán Stack could not apply the 'goalscoring opportunity' rule as that only applies in the case of "a pull-down, trip or careless use of the hurl". So pulling a jersey or arm is grand as long as your opponent doesn't hit the ground.
A nonsense inconsistency that should have been fixed in February.
Listen to the RTÉ GAA Podcast at Apple Podcasts, Soundcloud, Spotify, or wherever you get your podcasts.
We need your consent to load this rte-player contentWe use rte-player to manage extra content that can set cookies on your device and collect data about your activity. Please review their details and accept them to load the content.Manage Preferences