It was a championship season that promised so much for the Waterford hurlers, but ultimately ends at the Munster group stage after a chastening defeat to Clare.
Tipped by many at the start of the year as the side most likely to topple all-conquering Limerick, early season silverware in the form of a league title fanned the flames that Liam Cahill's men were primed for a tilt at Liam MacCarthy, or at the very least, to emerge as one of the three teams from Munster.
The reality has proved quite different however. After a sluggish start in the opening game against Tipperary, they finished strong to record the win, but that would prove the only one of the campaign.
Defeat at home to Cork meant destiny was out of their hands, but the manner of their 12-point loss to the Banner was a crushing end to their season. The Déise trailed by 20 points at one stage in the second half.
Speaking to RTÉ Sport after the game, Cahill was left scratching his head over where it had all gone wrong for his team.
"We were really disappointing again today. The whole lack of energy around the field. Clare's movement was exceptional today, they seemed to have a lot of players giving options on the ball and we couldn't seem to cope with it.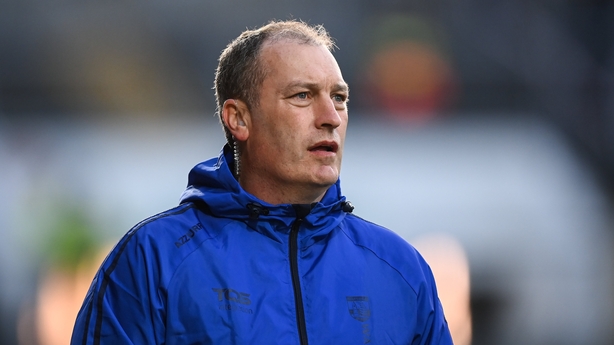 "I'd love to have answers, I just haven't any at the moment."
The league final win over Cork was meant to be their 2022 springboard, but in fact it proved to be the high water mark.
"The championship is the judge really. Our prep was through the league.
"I thought that (league final) would give us the real gee-up that we needed to try and kick on into a good championship campaign, but in the last three weeks in particular, I don't know where we fell off the wagon.
"To be fair to these players, they have performed a high percentage of the time, that's just not them. I know that's not them. They know that as well. There's nobody hurting more than them.
"I know I can be hard on them when they don't deliver. I've never really had to get cross with these fellas, only once or twice during my reign here when they didn't hurl to the form they are capable of.
"I'm so disappointed for them and everybody associated with the set-up."