The Easter weekend sees the start of the Munster SHC and the return of the round-robin format. Four games for each team, with only three of the five participating counties advancing.
For two, their season will be over either on the weekend ending 15 May or 22 May. That's what the condensed season has now given us. What hopefully will not change is the excitement the round-robin format threw up in the years 2018 and 2019.
Tipperary failed to get out of the bear pit in '18. They did, however, the following year, reaching a Munster final. A heavy defeat to Limerick was their lot. The salvage operation, however, was deemed a great success with Liam MacCarty residing in the county when the summer dust had settled.
Three years on and we wonder whether Tipp are in some sort of transitional phase? The likes of Brendan Maher and Pádraic Maher have retired. Should Liam Sheedy have given more players an opportunity during the last two years of his second coming as manager?
The county did enjoy recent success at U-21/U-20 level.
On being appointed Premier boss, Colm Bonnar didn't feel that the squad were entering a period of transition.
Speaking to RTÉ Sport, he said: "If I can get 15 lads all on the same wavelength, I've no doubt that we're going to be a match for any team out there.
"A bit of luck on any day and you could be Munster champions or you could be bottom of the five. There's a small bit of pessimism in Tipp. People think that there's going to be a transition, and some of the younger players are going to have to get involved.
"I don't see it that way. If I get the right mix there and get a bounce this could happen very quickly. That's what I believe and that's why I'm here."
Throughout the league, Bonnar used 30 players. Seamus Callanan, one of the older guard, only saw brief action. He picked up a hand injury on the eve of the match against Waterford at the start of March. He is now expected to miss Tipperary's opening two Munster games against the Déise and Clare.
So where does Callanan see Tipp ahead of the cut and thrust to come? Well he's not going full in on any transitory period. Enough of the younger blood have got sufficient playing time, he feels. The expectation from fans remains the same, however.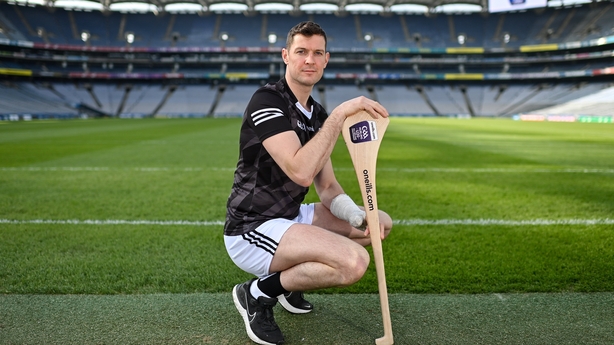 At the launch of oneills.com's sponsorship of the U-20 hurling championship, the three-time All-Ireland winner said: "Look, I think there was probably credence for some new blood to be included in the Tipperary set-up. It's there now.
"There's nobody happy unless we're winning and that's the same with every county. I think the lads have shown up really well. In fairness to most of the young lads that have started most of the games, they actually have decent enough experience over the last number of years.
"They've got a taste for championship and a taste for the levels that they need to be at to perform well in the championship. There's been a lot of very positive performances. I'd mention Mark Kehoe, Jake Morris, these kind of guys throughout the league, they're going to be the future of Tipperary hurling going forward.
"Now is the time for them to be driving the standard, which they are. They're great lads. They have a great attitude and a great willingness to train hard. I don't know would you call it transition or whatever it is but Colm will be picking his best 15 that he thinks is going to give him the best chance of winning the first round of the championship and whoever he decides is going to be on the pitch that day is who he believes is going to represent Tipp the best that day.
"With the games coming thick and fast, you probably are going to have to have a big panel built up as well. So everyone is going to be hugely important to the year."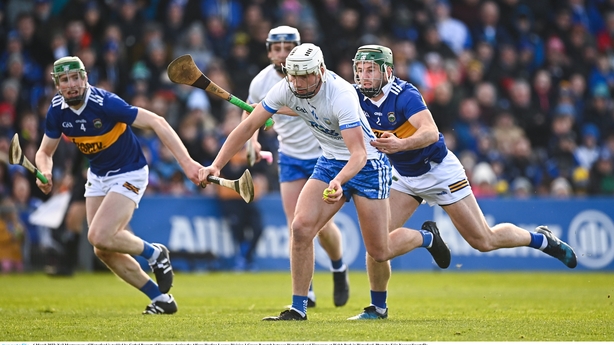 Callanan, now in his 15th season as a Tipperary squad member, does not feel any weight of responsibility in being one of the more senior players involved. He is keen to highlight the enjoyment factor in lining out for his county.
"I won't be put under too much pressure in the next couple of weeks," he said.
"I don't think playing for Tipperary should ever wear you down; it's an absolute privilege to do something that can lift you up"
"There is no weight of responsibility. Some of the younger players have had two or three championships under their belt. I'm in my 15th year of my career and it's about being able to enjoy it, not putting as much pressure on myself as previously and being able to contribute whatever way I can when I do get back.
"I don't think playing for Tipperary should ever wear you down; it's an absolute privilege to do something that can lift you up.
"It's still very enjoyable. I still love doing it. You have to appreciate any time you get a chance to walk in that dressing-room you are part of a special unit. There are a lot of players out there that want to be in that dressing-room, so to still be able to be in there and be able to contribute as well, I still feel very fortunate, as much as I did in my first year."
And while Callanan may not be involved on the field of play for that Easter Sunday date with Waterford, the whole squad, he adds, are determined to hit the ground running at Walsh Park.
"It's an early start but we have known for a long time now that it was going to be this early. All teams have been preparing throughout the year for this championship start. Nothing beats winning games and momentum and if you can get that on the 17th of April, you'll put yourself in with a good chance of driving on from there.
"If you got a win there, it could give you a bounce for the rest of the championship.
"We've used 30 players so far, that's why you have a panel, you're going to need a lot of players for this year's championship the way it's falling. You can't just depend on the same 18 or 19 players. It's been good exposure for 30 players there and everyone will be needed in the next few weeks."
We need your consent to load this rte-player contentWe use rte-player to manage extra content that can set cookies on your device and collect data about your activity. Please review their details and accept them to load the content.Manage Preferences