"If me and you talked between this year and the end of the next - or even at the end of two years which is a good marker – me personally as a coach, I would be able to see did I make significant improvement between year one and year two..."
This is a fascinating time to be chatting to Andy Moran. The 2017 All-Star Footballer of the Year is at the point where he is putting down the first seeds of his inter-county management career as he takes charge of Leitrim after a stellar 15-year spell as a player with Mayo and it's not long now before he hopes to see the first fruits of that labour.
What he also hopes to carry with him in his footballing toolbox is the experiences gained with Mayo at the highest level over a long period of time.
Those memories are set out in his new book Lessons Learned In The Pursuit Of Glory which is as much a love letter to his former team-mates and mentors as it is an autobiographical tale.
"That Mayo team (I was in) between 2011 and 2019 displayed a lot of the characteristics I like to see in my own staff here at work and teams that I'd like to be involved with in the future," Moran tells RTÉ Sport, with Leitrim's first FBD League game against Sligo just a month away.
We need your consent to load this YouTube contentWe use YouTube to manage extra content that can set cookies on your device and collect data about your activity. Please review their details and accept them to load the content.Manage Preferences
The word "trust" is a recurring theme throughout his retelling of his Mayo experience and is the bedrock Moran is looking to instill as a manager.
"What's the old statement? 'People don't care about how much you know until they see how much you care,'" he says.
"I think it's becoming more evident. As my career went on and social media became more prevalent and we've gone into this scale where 'winning doesn't matter' and that sort of stuff, you need to find new ways to push people's buttons to get them to succeed and reach their full potential.
"So the trust... if you're asking a young person now to tell you what's wrong with them and what's their family life like, what's their relationships like away from football, I think the key thing for any manager or any coach is to make sure those players know that you're listening and knowing that you actually care about them away from football and knowing that you're not just using them to better yourself.
"As a player that's what I always looked for from managers. Was it always there? No, it wasn't. But I was lucky enough during the course of my career that 90% of the time it was."
While he has had a player-coach experience with his club Ballaghaderreen over the last year or two, the 38-year-old readily acknowledges that at this point he is "starting from scratch" when it comes to the inter-county game. So coming into the Leitrim set-up as a new and young voice presents an interesting challenge.
Chris Hadfield, the Canadian astronaut whose photos of this island from up above in the space station went viral a few years ago, is an example Moran reaches for.
Hadfield's recollection of any person entering a new environment sees newcomers being viewed in one of three ways: A "zero" where one's impact is neutral or a positive or negative influence.
When Stephen Rochford took charge of Mayo in 2015, he was viewed as a positive and one factor that immediately impressed Moran and his team-mates at the time was the quality of his backroom team, which included psychologist Niamh Fitzpatrick.
That example has fuelled his own approach to the Leitrim set-up and the support team joining him on the journey who are free to question any of his ideas for the betterment of the collective.
"Of course when you go in, it's intimidating," Moran explains.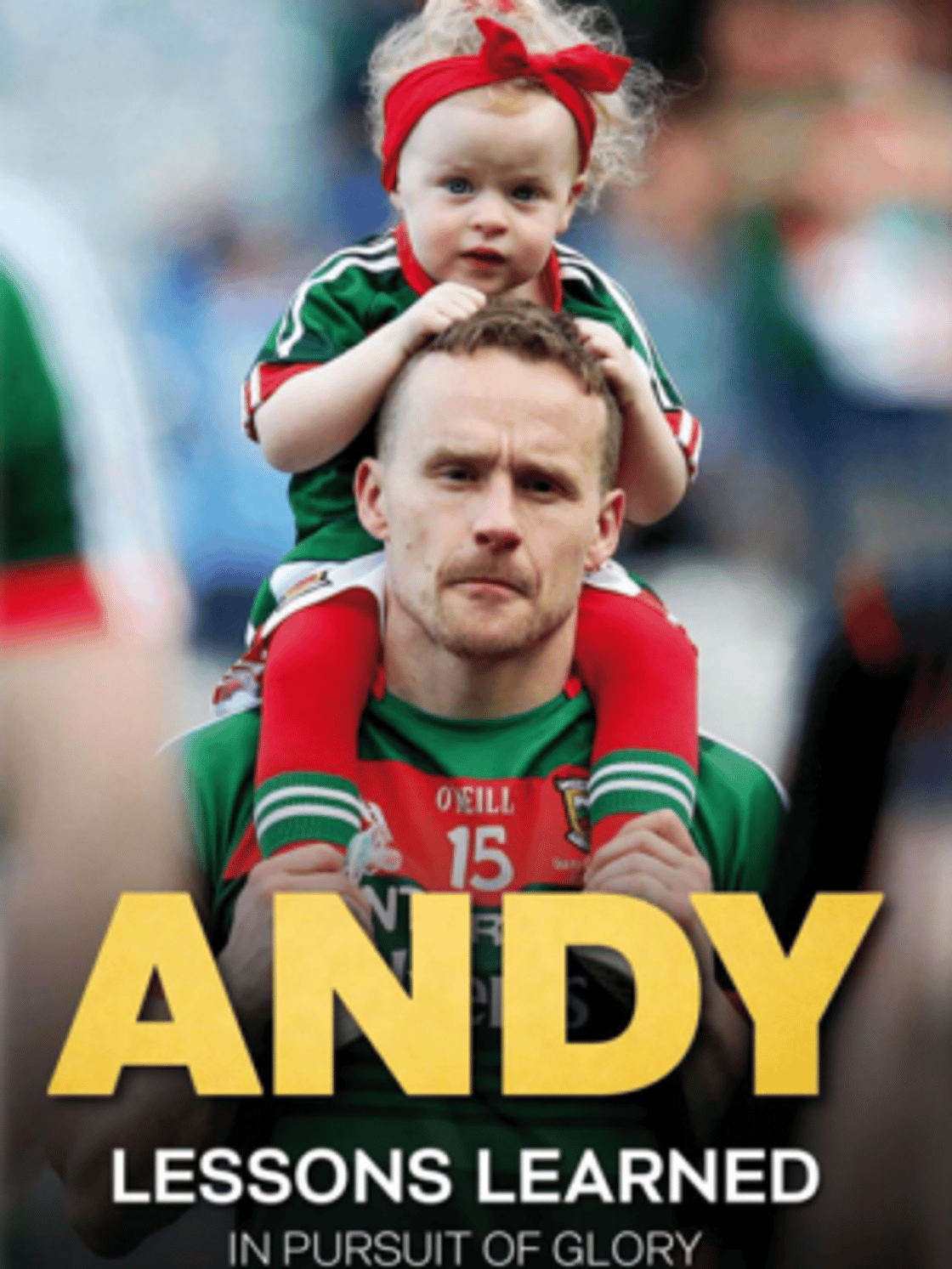 "When you get someone like Barry McWeeney, who has been a stalwart with Leitrim over the last two decades himself, James Glancy who is one of their best forwards of all time and you're going in and bringing those guys in with you and you're saying, 'we need to do this for Leitrim football', but they know all the history.
"So it was so important to get the best people around us and myself and (assistant) Mike Solan went in, we decided to bring the two boys who were happy to come in but we also got a wonderful physio team, medical team and strength and conditioning. Kieran Shannon is in on the sports performance side of things, so we've got a really good backroom team and hopefully the Leitrim boys bounce off that."
I suppose a weakness of mine would be going down and having a decision already made and then going with that. But you could be miles off
And those structures are something he views as key as he looks to develop his man-management skills along with the learning curves that are quickly being thrown his way.
"I'm quite outgoing and - I don't know if abrasive is the right word but I probably am – I go in and I just fit within a team straight away because I'm so used to being in a team," Moran says.
"So sometimes you need to get out of that as well and I sometimes find that difficult because I talk so much.
"Sometimes I've to go for a walk but again that's a massive learning curve for me, even meeting the guys, letting them talk and hearing what they're saying, instead of me doing all the talking. Just sitting back and listening to what they're saying on Zoom calls and when we meet up for chats, just to see what's went on in Leitrim for the last three or four years and then making my decisions from there.
"Because I suppose a weakness of mine would be going down and having a decision already made and then going with that. But you could be miles off. So (it's important) just to listen to guys, see where they're at and go through that.
"But again, Raf, I have to be perfectly honest. That is a learning curve for me. I'm improving at it I'm sure but it's something I need to get an awful lot better at."
Those calls and chats with players in the immediate wake of his appointment are ones he has also used to ascertain the personality types in the Leitrim panel, backed up by the benefits he saw in his Mayo days of having "contrasting personalities to succeed" - whether that be a maverick or a quietly determined fella among a playing group.
"Where each person lays the blame," is something Moran finds fascinating in those conversations.
"Leitrim had a really strong year in 2019 and got to a Division 4 final and did exceptionally well. So (it was interesting to listen to) how they took that in terms of who they owned the success with and then when it didn't go well last year, who they put the blame on: was it themselves or the collective.
"And you get an awful lot of people's personalities from that. I even see it from my playing days. There were times during my playing days where I wouldn't have taken the blame myself. It would've been all laid on somebody else and it wasn't until you turned around and actually said, 'Ok, I can improve here and if I can improve 5% and everyone can improve 5%, where can we go from there'.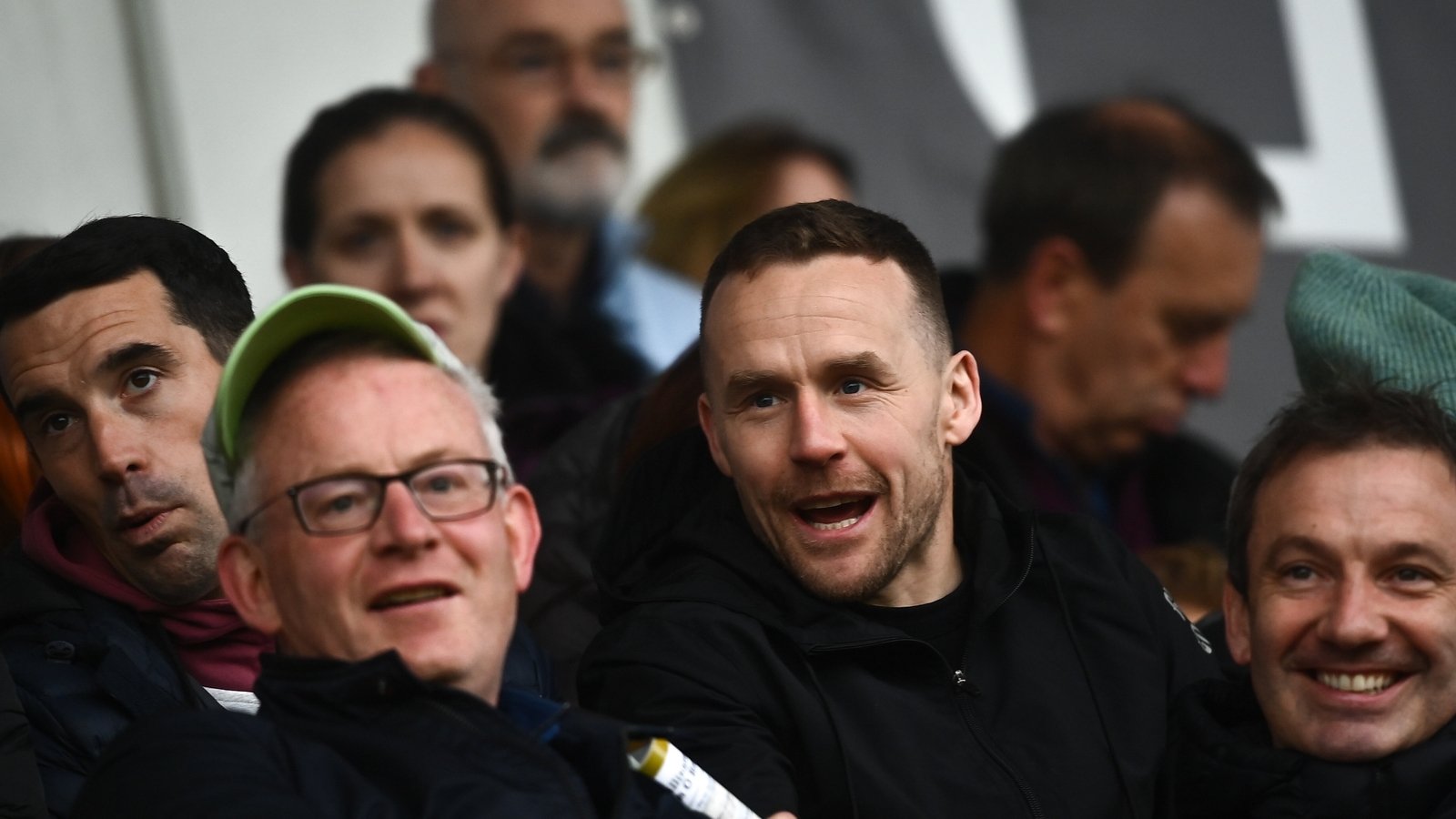 "So yes, you can learn a lot from what people are saying and again, my skill that I need to learn and get better at it – and I think I've got better at it if I'm being honest but need to get even better at - is that I need to listen more, sit back and take in what people are saying and not have a conclusion built before I start - you know that famous thesis, where you have your conclusion points written before you actually start the thesis – so not to be at that point but to make sure you're listening and to delve out from there back."
Attending the Leitrim county final at Páirc Seán Mac Diarmada in October, when Ballinamore club Sean O'Heslins beat reigning champions Mohill in a tightly-contested encounter, was also revelatory in terms of putting a microscope over players' traits.
"I would always look at fellas who are able to do something different," says Moran.
"For me as a footballer, the way I got myself back in the (Mayo) team in 2016, I looked at something that nobody else could do. I had a strength where I could win the ball and other fellas didn't have that, so I said, 'Right, what's one thing I can do that I could get even better at that nobody else could do'.
"So that's what I would be looking at (with Leitrim), would that be physically, would that be skill-wise, would that just be a corner-back who can take somebody out or a goalkeeper that can come out off his line and play a bit.
"You're always looking at little things people can do. Of course, you have the exceptions like Keith Beirne who just stands out like a sore thumb and can kick ten points in a game. You have them exceptions.
"But then other guys. Who's doing little things in the game that can make a big difference? You had the Tom Priors of this world winning frees, churning it out, Darren Maxwell in goals for Ballinamore playing really, really well with kick-outs, really strong. So there's little traits you're looking at.
"But then you're looking at other stuff like attitude in terms of chasing back, movement off the ball in the inside forward line, guys that don't give up and then you're looking at physical conditioning.
"The 13 boys that we've took out of that county final, what sort of physical condition they're in. Because club football is good but it's a different sport than inter-county senior football. I'm not even sure you can put them as the same sports anymore. In terms of the physical condition you need to be in to put your skills out in front of the 30,000 people in MacHale Park or Páirc Seán or Croke Park.
"You need to be in a completely different physical condition to play that game."
But overall as the collective takes shape, Moran adds he's "blown away by the level of commitment" of this crop of Leitrim players.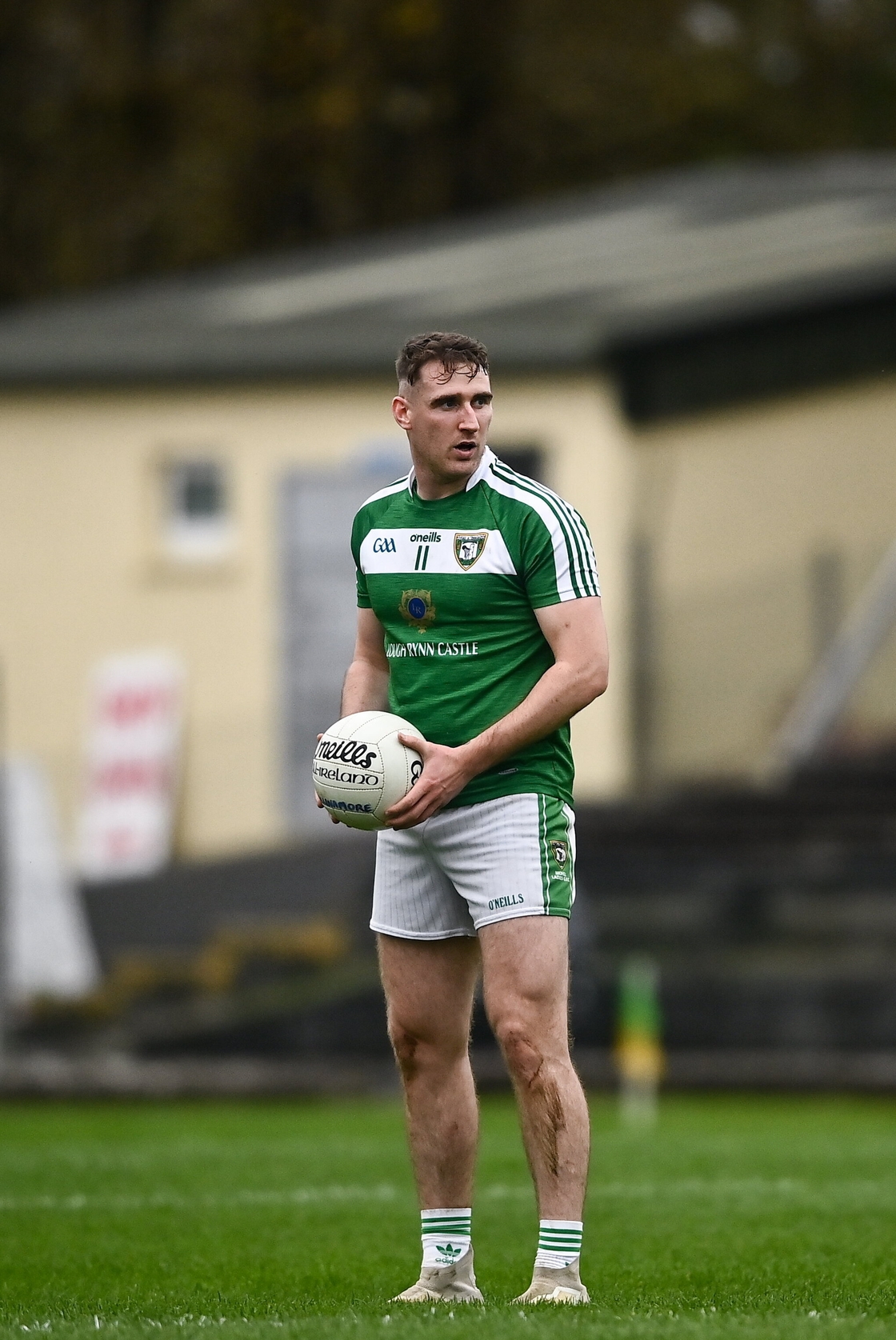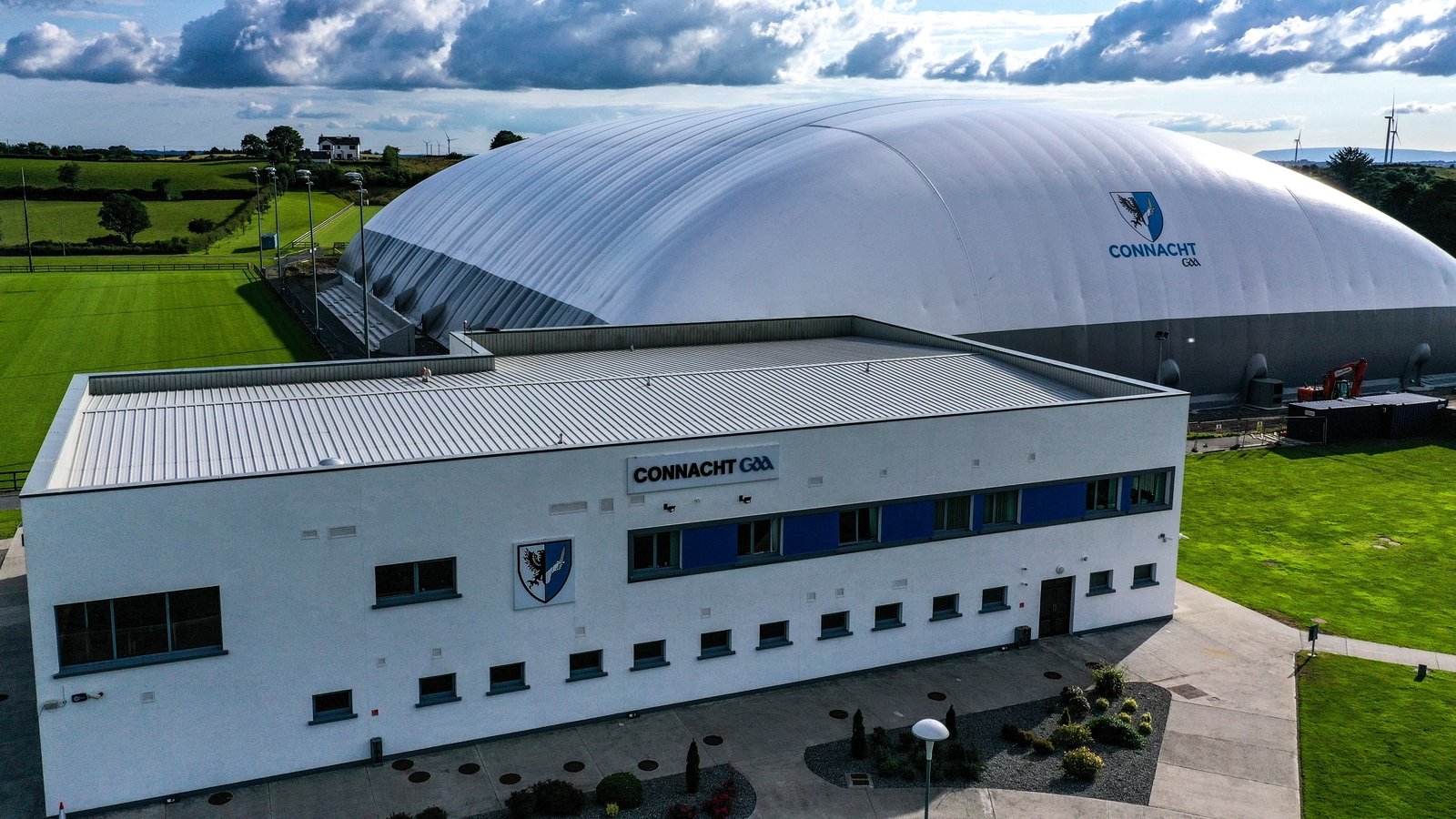 "It's very rare that you go into a facility and you're just blown away," he says.
"I've a good friend, Barry Solan, who is over with Arsenal and I went to see the training ground. They were laughing at me because I was going over rubbing the grass. I don't like gardening or anything like that but I just like nice pitches.
"But we walked into the air dome and Cathal Cregg, who just retired, gave us a tour of the air dome when it was first done and you actually can't believe how big this place is. It's incredible.
"When you put a Gaelic football pitch indoors it blows your mind a tiny bit and it's just an incredible venue and amazing what they've done down there in the middle of nowhere - down in Mayo we've this dome.
"I hope it goes ahead. Of course, putting sport indoors is a bit risky (due to the Covid-19 pandemic) and it might end up being outdoors. But if it can go ahead, I think it'll be a really, really cool occasion and one we're really looking forward to."
The Allianz Leagues will follow for Leitrim after that before Moran takes charge of his first Connacht Championship game, which will be against London as confirmed in the draw which was made live on RTÉ last weekend.
That Mayo battle, people have asked me that a lot: 'How would you be against Mayo?'
While nobody will be thinking beyond that fixture, Leitrim and Mayo would have to win their respective opening round games to meet in the provincial semi-final. And if not this year, the small size of the province means that the balance of probabilities is that they will certainly be drawn together again at some point in the next few years.
"That Mayo battle, people have asked me that a lot: 'How would you be against Mayo?' And to be honest with you, I don't know. I think I would be really excited and I think I'd really enjoy it myself personally. But I think you just get really narrow focused and you just focus on your own team more so than anything else.
"And you say, 'Where we can go, what can we improve and how can we damage Mayo in terms of where can we get scores and how can we prevent them from scoring?'
"The gap between Mayo and Leitrim was very evident last year but it's about how you can close that gap if you're lucky enough to ever get there.
"The thing about us and London when we get to championship is that that is such a massive game. We play London in a couple of weeks in the league and a couple of weeks after that, you're playing them in the championship. So that's going to be a huge game for us."
And on a personal level, going back to the potential of a hypothetical conversation with Moran in a couple of years' time to see what lessons management would afforded him, he is clear about the new things he hopes to have learned about himself in that time and the internal questions he hopes to answer.
"I want to learn how to get a team into the best shape they can be before they play again. That's the key one because I've never done that before really – a bit with the club over the last couple of years but never in an inter-county setting.
"I want to learn how to deal with multiple personalities from within a group. I want to learn for the person that kind of half wants to be there, maybe three-quarters of the way wants to be there. How do you get the best out of that person?
"How do you get the best backroom team around you? How do you drop people? What's the best way of doing that? Like, am I too soft as an individual to do stuff like that? So there's so many learnings you can do in a short period of time, it's incredible.
"But I think we'll learn. If me and you talked between this year and the end of the next - or even at the end of two years which is a good marker – me personally as a coach, I would be able to see did I make significant improvement between year one and year two. And I think that's going to be the key one for us as a county. Did we make that level of improvement that we needed between year one and year two and if we do that, we could have an exciting journey.
"It's not going to happen overnight. Year one is definitely going to be a development phase – being ambitious but developing – and then you're thinking where can we go from there."