A look back at the All-Ireland hurling final is sobering viewing for any of Limerick's hurling peers.
On the biggest day of the year, they produced their biggest performance, swatting Cork aside by 16 points to retain the title.
A third Liam MacCarthy Cup in four years makes them the most successful team in the sport since Brian Cody's supreme Kilkenny side of 2006-15 won eight in 10, and with an average age of just under 26, they could go close to that record.
John Kiely's men haven't lost a championship match since the 2019 All-Ireland semi and that is their only knockout defeat in the past four years.
What makes them so good?
There are the obvious things. They have a highly effective tactical set up – a deep-sitting half-back line and midfield, half-forwards that roam and dominate the middle third, and skilful inside men that can convert a consistent supply of possession.
They are taller and stronger than most of their opponents and not afraid to bully them. They work tirelessly in defence and attack, whether it's swarming the opposition ball-carrier or presenting a passing option off the shoulder to a team-mate. As commentator Marty Morrissey noted: "It almost seems like they have more players".
Limerick usually outpoint the opposition. But this year they upped their goals-per-game average too - 2.0 per game compared to 0.6 in 2020 - with the 3-32 they posted the highest ever score in an All-Ireland final. They have some gifted strikers of the ball, none more so than Hurler of the Year elect Cian Lynch. But in fact they were less accurate than Cork on the day, racking up 17 wides as they converted just 64% of their scoring chances to the Rebels 69%.
That didn't matter because they made so many more of them – 54 as opposed to 33 – despite Cork having the same amount of time in possession.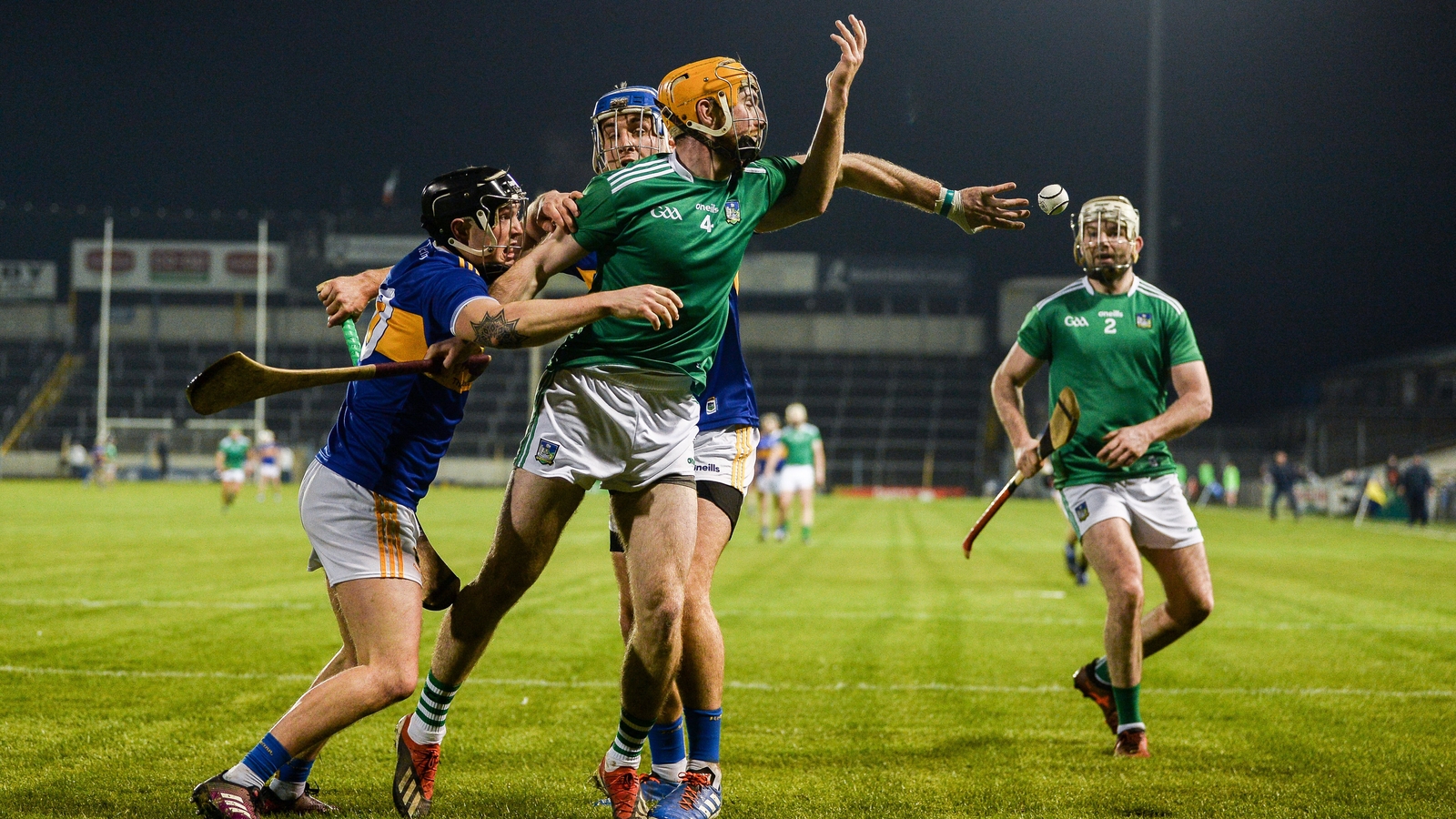 How do they create so many more chances? By jealously guarding possession and using it more wisely than their opponents.
In open play, Limerick completed 55 successful handpasses and 57 successful stick-passes. Handpasses are lower risk but a large number of those stick passes were also short-range efforts to team-mates. Once a player in the middle third is in space, they shoot from distance or try to get the sliotar forward quickly to a team-mate up front. Cork employed a much greater ratio of stick to handpasses, 61 to 46, and tried more risky, longer, lateral efforts in a less direct style of build-up.
The football-influenced approach of Limerick's coach Paul Kinnerk can also be seen in how rarely they try to beat a marker with a solo run. Limerick players attempted six solos (resulting in two points) while Cork tried 12, for a return of 1-02. Keeping the ball in your hand is a less crowd-pleasing but much more effective strategy, especially in an era when referees rarely blow for over-carrying or hand-passes that look suspiciously like throws – something every team is guilty of.
"They're very good at playing the percentage ball," says Shane Dowling, a goalscorer in the 2018 final triumph. "They try not to deliver it from too far down the field, but bring it to a position where it's a 30 or 40-yard flick into the full-forward line. Until teams match the work-rate that Limerick have to stop them doing that, that will continue to be the case.
"What was really surprising last weekend was that Limerick seemed to have a lot of space and time to ping balls to hand and play the ball through the lines. They always seem to be able to do it better than other teams because they find that space and time, on top of having the skill to do it as well."
A star of that supreme Cats team, Eoin Larkin suggested that his county were better off having been beaten by Cork in the last four.
But Paul Murphy, a four-time All-Ireland winner and corner-back on the last side to beat Limerick in championship, thinks his former team-mates would at least have done a better job at denying the champions the room they thrive on.
"I thought they just gave them far too much space," he says. "I couldn't figure out whether they were man for man or zonal. For Gearóid Hegarty's second goal, the Hurler of the Year, there wasn't anybody within 40 metres of space around him.
"Cork didn't really lay a hand on them. Aaron Gillane had one free in the first half, which says to me that they weren't close enough to their men or going toe-to-toe with Limerick. That's something Kilkenny would have done and I don't think they would have been beaten by as much.
"Man for man you might not necessarily beat them but when you give them acres of space you're not really giving yourself a chance."
What was the key to Kilkenny's win in 2019?
"We didn't look too far past the initial winning of the ball," Murphy explains. "We knew that if they got their head up, they were dangerous. Traditionally in hurling, whoever wins the ball clears the ball. But with Limerick, quite often that first pass is a popped handpass or a short stick-pass away from trouble and into space. Then there's nowhere they can't score from outside their 45.
"But in 2019 we tried to hit them before they got their head up. Just before we got our goal, the ball broke down the sideline and Tom Morrissey got it. John Donnelly came in from behind so a right half-forward was in tackling their left half-forward, giving the cover that allowed our backs to sit back a bit more and our midfielders to condense that area.
"Another highlight was Adrian Mullen's point. I think it was Tom Morrissey again got the ball and four of our lads hit him and just didn't allow him to get space and get the head up. We turned it over and got a point.
"It was a reflection of the respect we had for them. We said we'd go as hard as we can from the start, forget about 70 minutes and we'll use the bench when our legs give up.
"A lot of people would say if Limerick had another 10 minutes that they would have got us. But we had come out of the blocks. That was something Cork had to do to give themselves a fighting chance and they didn't."
Would the same approach work again? Murphy isn't sure.
"The first 18 minutes (of the semi-final) against Waterford was hard-hitting. Waterford threw everything at them but they still went in down at the water break, which I'm sure must have been a killer considering how hard they had worked.
"Limerick seemed to be ready for it, whereas in 2019 they didn't. Maybe that was a learning curve for them."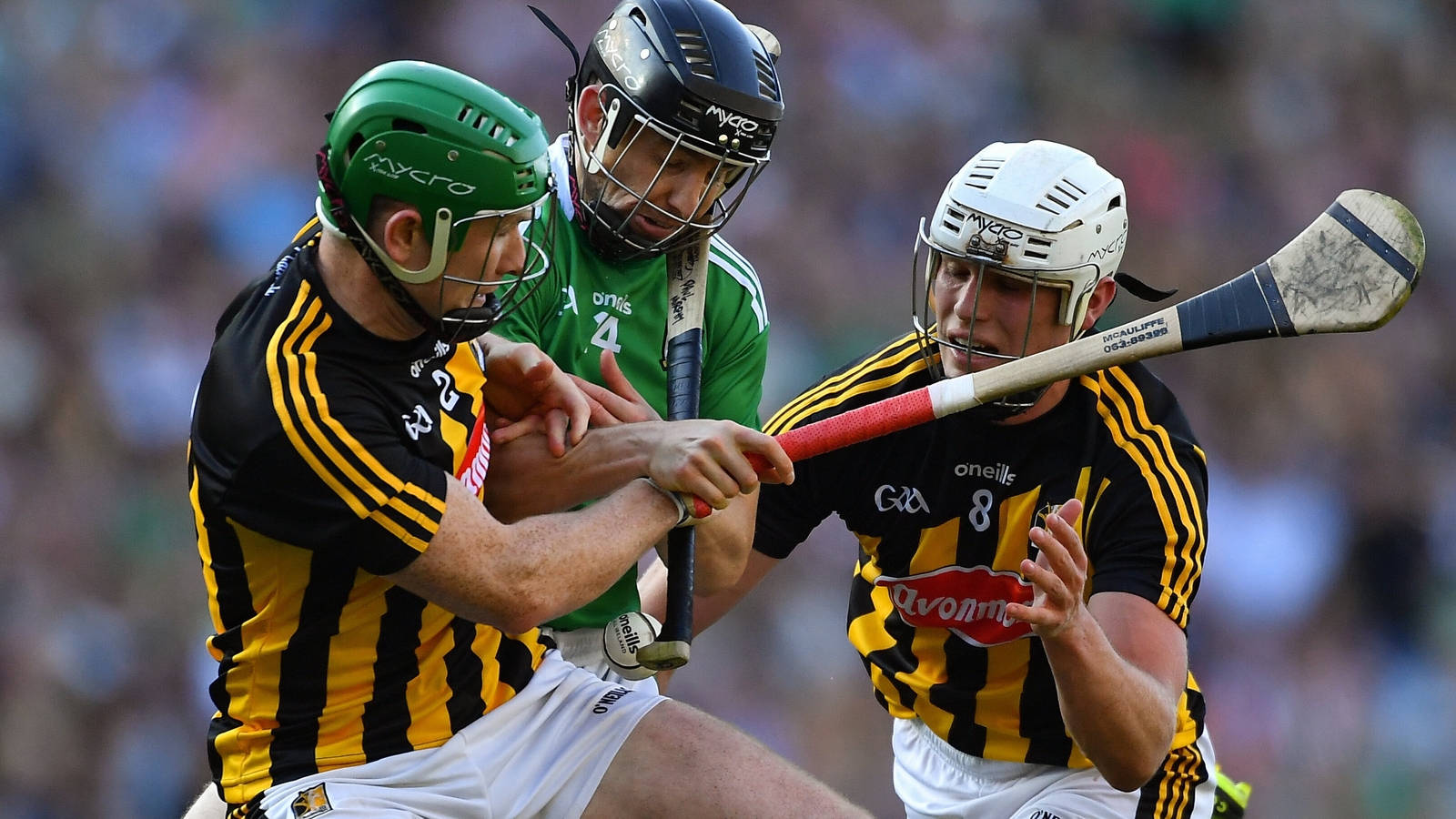 Limerick pride themselves on an immense work-rate and superb physical conditioning, which they employ to great effect in the tackle. Those tackles are often beyond what the rules are supposed to allow – high arms or slaps to the body are frequent – but this seems smart tactics when hurling referees are content to 'let the game flow' during the championship. They did concede 11 points from frees to Patrick Horgan last weekend but that is a small price to pay when you are overwhelming opponents over the course of the game.
It should also be noted that Cork were far from naïve purists, with eyes only for the ball. They frequently tried to pull back or otherwise illegally impede a Limerick ball-carrier themselves – they just weren't able to do it. A case in point was Limerick's decisive third goal – Mark Coleman got a fistful of Lynch's jersey on the sideline but the Patrickswell man still got away from him to set up Hegarty.
Limerick did have to modify their approach early on in the league after conceding huge numbers of frees but as Dowling admits "As the year went on, the way the games are being refereed benefitted them more".
However, he insists: "They don't put any emphasis on 'We need to play on the edge'.
"Their swarm tackling is unbelievable. Henry Shefflin was 100% right when he said that if you look at all the players that are perceived to be playing on the edge, it's all the Limerick forwards. The reason being that they're working as hard as they can to turn the ball over, and when you tackle as much as they do, you will come in with some bad tackles and give away some frees. Cork would have to look at how strong they were in the tackle over 70 minutes."
It is important to state that Limerick aren't fouling their way to victory. They would almost certainly have won with stricter refereeing anyway, just probably by a bit less than 16 points. Like the great Kilkenny side they have followed, they are simply pushing the limits to give themselves every conceivable advantage.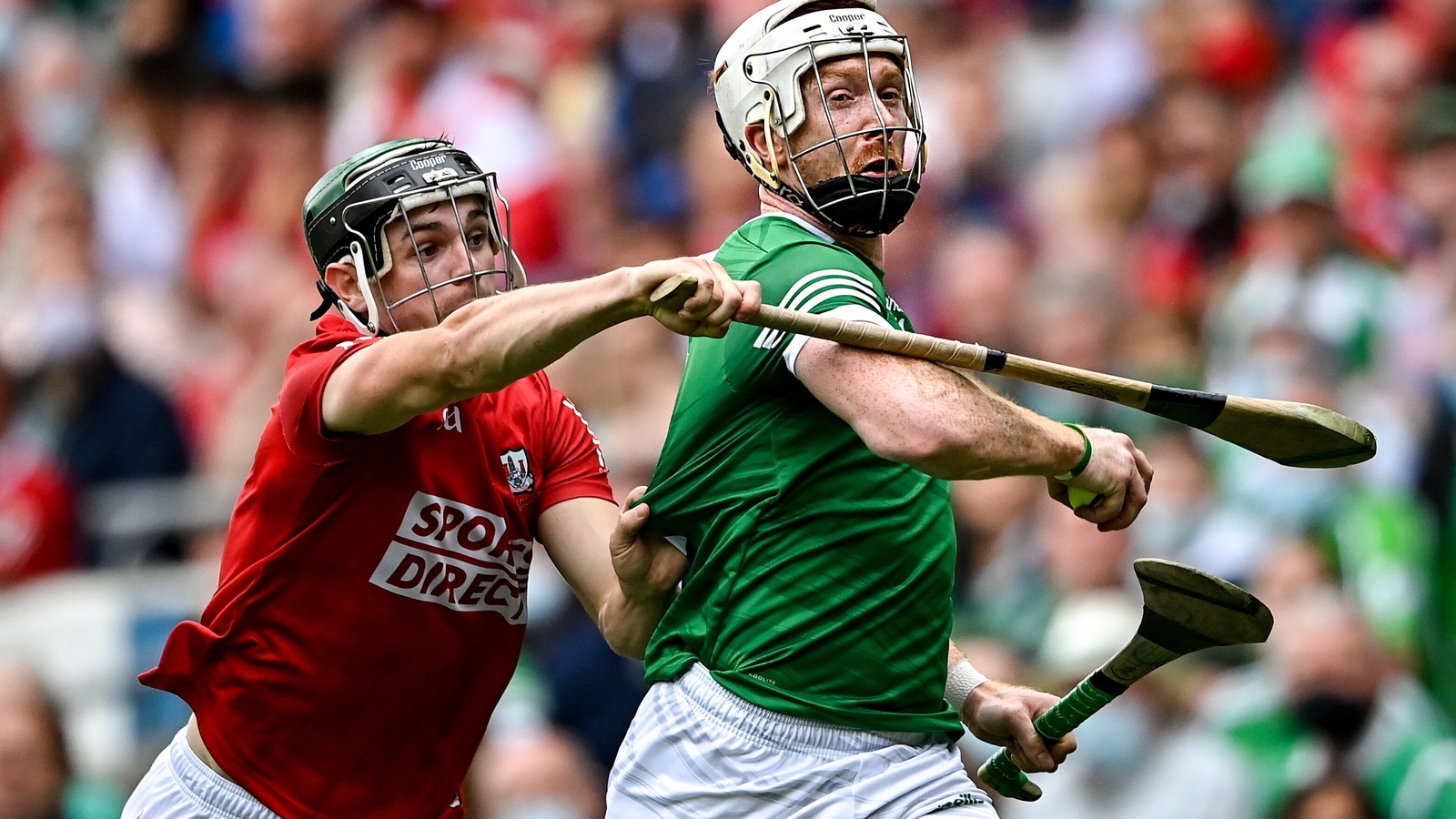 "I love to see it," says Murphy. "Any team that has won All-Irelands in the last few years play on the edge and that's not an insult. They're pushing the boundaries of not only skill and fitness but also of physicality.
"When you don't have the ball, you have to close down players – get in around them, hit them shoulders, put them off. If you get a flick on the hand or a slap, that's part of the game. Take a few yellow cards if you need to take them and if you have to rough the other team up, rough them up.
"Because they are champions now people are looking at them but I have no problem with it. Cork tried to foul them all over the pitch but the killer instinct, they didn't want to take the frees, they wanted to play on. Even when you're trying to foul them, their physicality just shines through. They just push you aside and carry on."
So what can other teams do to try and match them? Find a load of six-foot plus technically gifted teenagers and get them on the weights? Galway have been Limerick's nearest equivalents in the physical stakes, and ran them close in last year's semi-final. That was a grim goalless dogfight of a game and a glimpse of what hurling could look like if every team prioritised size.
Tipperary perhaps showed another way in the Munster final, getting in behind the Limerick half-back line and going for goals. But they were unable to maintain their good start and coughed up a 10-point interval lead as the holders dominated the ball in the second half. Though the winners were lucky not to lose Aaron Gillane to a straight red before a comeback for the ages began in earnest.
Recently departed manager Liam Sheedy, who led Tipp to the All-Ireland in 2019, says that they had targeted cutting off Limerick's handpassing out of the rucks, much as Kilkenny had done two years before.
"We probably gave them the most uncomfortable 35 minutes they've had in a long time," he says of last month's provincial decider. "We disrupted them and turned them over. Structurally, we were very sound. We only took them on in the tackle when it was a 1 v 1. We had good movement in the half-forward line and got good ball in over their heads. To take them on, I think you have to try to get their half-backs turned. When the ball is in front of them they're very strong.
"In the second half, we didn't have as much width and didn't distribute the ball as well. There was a little bit of breeze, which meant the ball wasn't going as far. Their midfield went back deeper and they closed it up 40 yards from goal. When we went long, they had eight people there to try and get their hands on the ball. When we went short they turned us over high up the pitch.
"Their forwards are set up very well to defend the opposition puck-outs. If you go long, their half-back will mop it up and if you go short, they won't let you out. On their own restarts, Nickie Quaid is probably the best goalkeeper with ball in hand.
"If we had had the extra man… With the current power and pace of teams it's hard to play 14 against 15 for 30+ minutes. But that's hindsight.
"They upped their work-ethic, got their structure right and took off from there. Champions do that better than anyone else, even when they look cornered, they still don't believe they are. When they can play the game on their terms, they'll eat you up, unfortunately."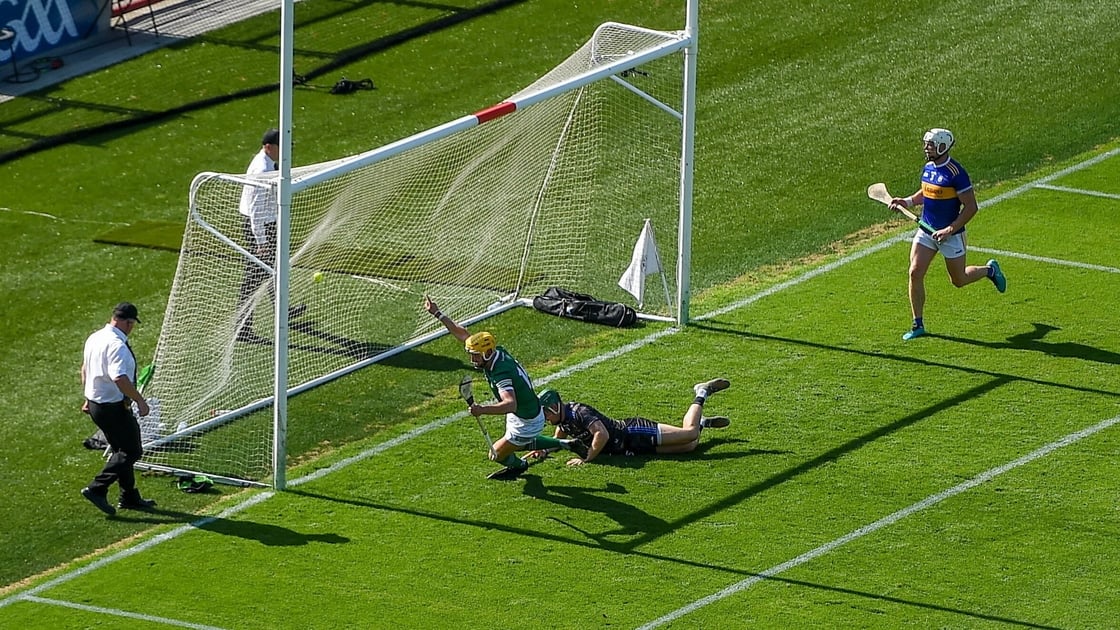 Sheedy plotted the downfall of the last seemingly invincible hurling empire – his first Tipp team stopped Kilkenny from winning five in a row in 2010. What can Limerick's rivals learn from that?
"It's really about trying to get your team playing to its strengths, and finding ways where you can impose your game on them," he says. "Kilkenny had raised the bar at the time. You can either feel sorry for yourself or you can say, 'how are we going to get up there?' It forces everything you do to go to a new level.
"We realised in Tipp that we had to get to place where we could match them for intensity. There was no point in trying to outfield them. At times you'd have to see if we could get our hands on the ball on the ground and see if we could move it on from there.
"In the two finals, we stepped up. The goal chances that we didn't take in 2009 we took in 2010 but we only got those chances because of the work ethic and the energy in the squad. You have to put a really good support team around the squad and get all your players on message and working together.
"I don't think it's any one aspect. You're not going to beat Limerick by spending six months in the gym. Some guys might need bulking up, some might need an extra yard of speed, some might need to believe in themselves a bit more.
"It's going to be a culmination of getting the mindset and belief systems right, getting the pace and energy on the pitch right, and getting your work ethic up to a level where you can get your hands on the ball. That's a challenge at the moment."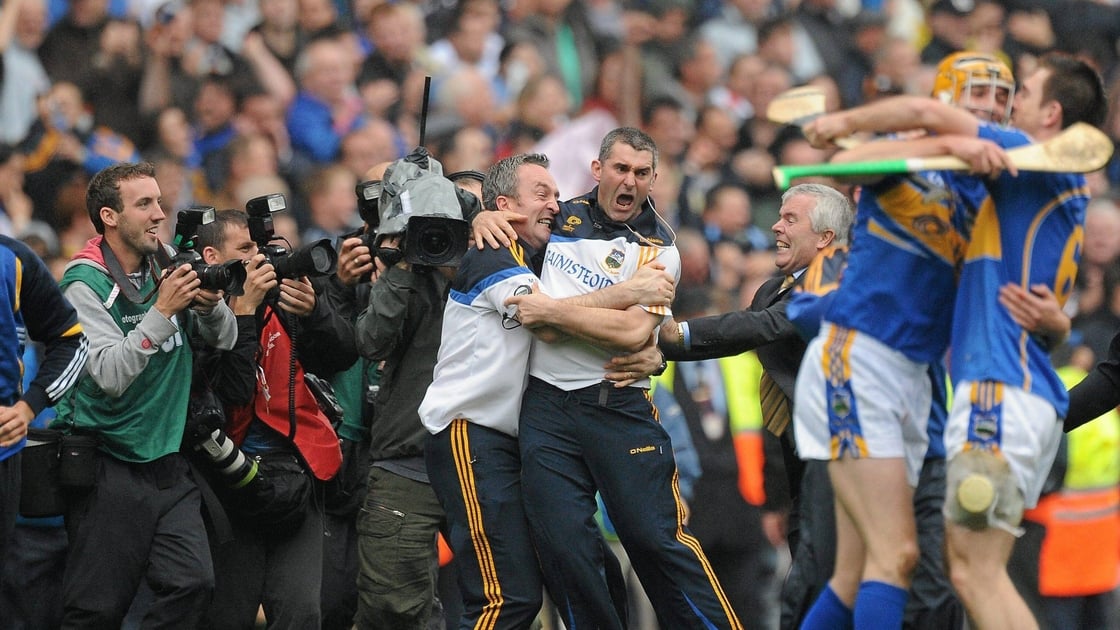 It's not easy to take over this sport
Can Limerick go on to emulate Kilkenny's amazing record or go one further and win five in a row? It's possible but much easier said than done, suggests Sheedy.
"Limerick have done incredibly well in winning three of the last four and they're up there as one of the best hurling has seen in a number of years.
"They're a formidable team. They're very good players but they also have a system and they play the system very well.
"But hurling is funny and you can come back to the pack quicker than people think.
"When we won in 2010 and the U21 the week after some of the talk was ridiculous, that we were going to take over. It's not easy to take over this sport.
"Right now, Limerick are a step ahead of everyone else but I don't think the rest of the pack are miles away."