Limerick stand on the edge of greatness. If the reigning champions beat Cork in Sunday's All-Ireland hurling final, as most expect, they will become just the sixth county to retain the title.
Cork, Tipperary, Kilkenny, Wexford and Galway all did it first but it would be fitting for the county that was the first to lift the Liam MacCarthy Cup (in 1923, after the delayed '21 final) to take their place among the game's elite.
This time three years ago, Limerick were final underdogs with the weight of a 45-year wait around their neck.
But holding off Galway's late charge to seal glory gave John Kiely's men the confidence to go on and dominate.
Kiely, who took over in 2017 after leading much of this team to an Under-21 All-Ireland, is so keen to avoid saying 'back to back' that he called it "that phrase" in the wake of this year's semi-final win over Waterford.
But a second win in a row and third in four years would make Limerick the most successful team in hurling since the Kilkenny side that won eight titles in ten years under Brian Cody.
That great collection of Cats redefined what it took to dominate in hurling, and Limerick are now doing the same.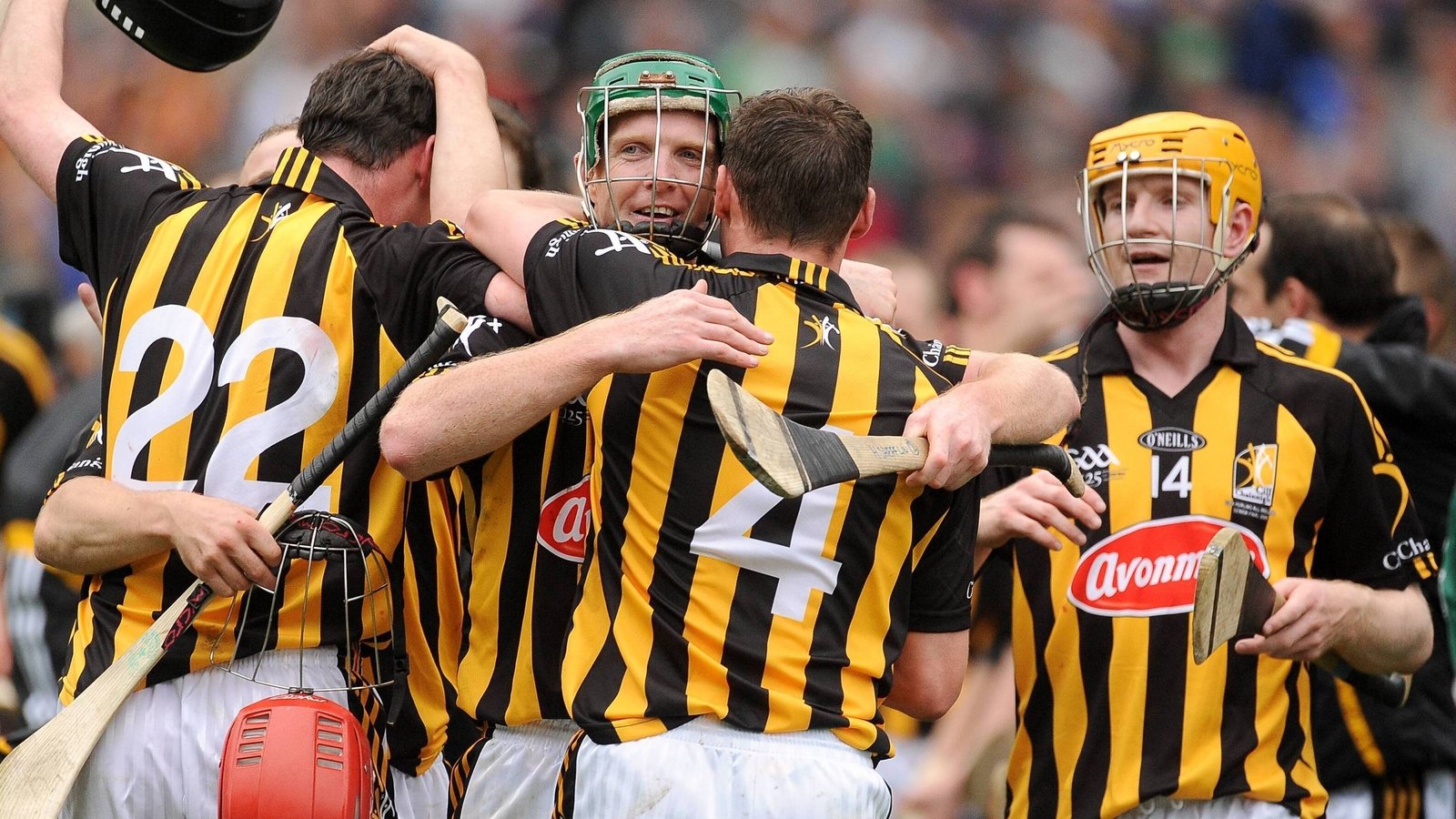 "They remind me a small bit of the Kilkenny team when we were at the peak of our powers," says Jackie Tyrrell, corner-back on the 2006-09, 2011-12 and 2014-15 winning outfits.
"Of course, they are respectful to their opponents, they look at it and see what they do well, but essentially it's about them.
"They just have this ingrained confidence from winning three Munsters in a row, winning their leagues, winning two All-Irelands.
"Where teams will tweak it game to game, Limerick are pretty consistent in their approach. Even the consistency of the 15 that they're picking this year. They've landed on the sweet spot where they know what everyone's role in the team and the panel is about.
"If they get the right level of performance with regards to attitude and work rate, their hurling is just instinctive. They'd feel they can beat anyone on any day of the week, and probably twice on a Sunday if that needs to be the case.
"When they hit fifth gear, nobody can live with them."
Tyrrell's erstwhile team-mate Tommy Walsh agrees.
"They're very similar. The only difference, you would probably say, is that we brought in a lot more players. They're working off, probably, the same 20 players since 2018.
"You'd have to hand it to them that their hunger hasn't waned.
"The job John Kiely's after doing - you're talking about a team that hadn't won an All-Ireland since 1973.
"They come across very humble and every day they go out, it's like an All-Ireland final to them. So in those aspects, it's very similar to that Kilkenny team."
Would any of this Limerick crop have made it into the star-studded Kilkenny line-up Walsh was part of?
"Kyle Hayes, but up in the forwards!" jokes the man who was a Hurler of the Year at wing-back.
"Cian Lynch, Tom Morrissey, Gearóid Hegarty. It would be hard to get into that Kilkenny forward line but I'd say they'd be the top four."
Hayes is just 23 while Lynch and Morrissey are 25. Last year's Hurler of the Year Hegarty turned 27 this month and could easily play for another five or six years.
Limerick's success has been built on the skills of men such as that quartet, Aaron Gillane (also 25) and Nickie Quaid but also on school principal John Kiely delegating to the likes of coach Paul Kinnerk, who introduced the short-passing style where every puc is a bullet right on the bullseye, rather than relying on forwards winning 50-50 ball.
They rarely give away possession and though the goals don't flow quite as freely as they did for Kilkenny when Henry Shefflin, Richie Power and Eoin Larkin were in their pomp, the ability of their roving half-forwards and half-back line to fire over points from anywhere past their own '45 usually makes that irrelevant.
Limerick raised an average of 28 white flags per game en route to last year's triumph and though that has fallen to 26 so far this year, they are now scoring 1.6 goals per match compared to 0.6 in 2020.
Cork won't need much reminding that a late-first-half brace from Darragh O'Donovan and Kyle Hayes put them out of contention in the Munster semi-final.
Like Kilkenny, they are monsters of intense, occasionally over-aggressive tackling, and turning over the opposition puckout, though by swarming the ball-carrier on the ground more often than in the air.
In the 30-odd rucks per match that have replaced ground hurling, Limerick use their size, strength and commitment to bully opponents off the ball.
"Once that ball goes to ground with this Limerick team, if you haven't it in your hand they'll swarm you and batter you and turn it over," observed Liam Cahill after watching his Waterford team suffer a third defeat in two seasons at the hands of the green machine.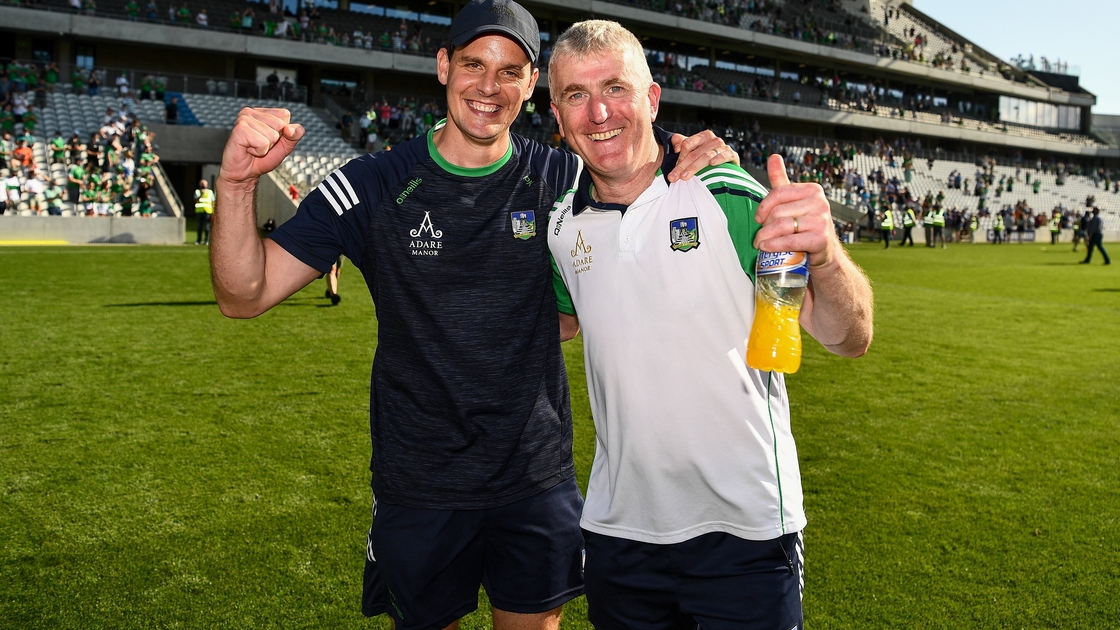 Kilkenny were, and are, famous for their fightbacks, coming from behind to win the All-Ireland finals of 2009, '14 and '15.
In the second half of the Munster final against Tipperary, Limerick showed that they have similar strength of will and fighting spirit, by remorselessly turning a ten-point interval deficit into an awe-inspiring five-point victory.
Colm Callanan was the Galway goalkeeper for that 2015 final, and claimed the All-Star jersey that year.
He was also part of the Tribesmen squad that were holders when beaten by Limerick in 2018 and was goalkeeping coach in 2020.
"For any team to repeat what that Kilkenny team did would be very difficult," he says.
"There was a period there for about four or five years where they were untouchable. They were just so strong.
"People always wondered how they were hungry to come for more back after winning a couple of All-Irelands but it's such a brilliant time that the team get into a confident headspace and want more and more of that good feeling and adrenaline, and everything that comes with winning an All-Ireland.
"That's where Limerick are. There were no fans there last year so this year would be a bit closer to 2018 for them.
"Going into injury-time (in last year's semi-final) we had pulled it level and the next two or three minutes they got three points on the spin and it just put them back in the driving seat again.
"They're strong all over really. They could be there dominating for a while.
"It's no surprise they're in the final. The way they're set up if they do get a run on you, it's very hard to pull that back in. It certainly wouldn't be a surprise if they go back to back."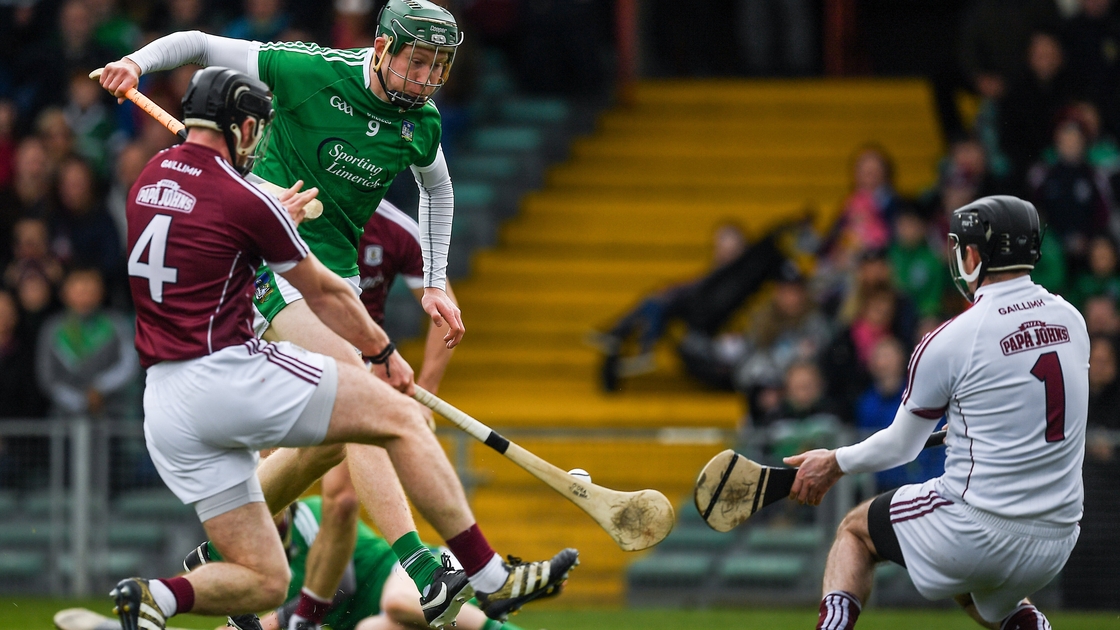 I think they're still using that to drive themselves forward, to say 'Look we have a golden generation of players here, we should be going for our fourth All-Ireland rather than our third'
Only Kilkenny have beaten Limerick in a knockout championship game since their 2018 triumph, and even then it was only by a point and after a clear '65 was not awarded in injury-time.
"They learned a huge lesson from 2019 when Kilkenny beat them," suggests three-time Tipperary All-Ireland winner Brendan Cummins.
"I think they're still using that to drive themselves forward, to say, 'Look we have a golden generation of players here, we should be going for our fourth All-Ireland rather than our third'.
"The process that they have, they all buy into it so much that even if you put them under pressure, they'll just fall back on the system and work harder.
"The Tipperary game, they were concerned about their tackle count more than anything else in the first half, they upped the work-rate second half, the process started going and they took Tipp apart.
"Cork will give them pucs of it but I think the calmness, belief and structure that they have will get them across the line."
Follow Sunday's All-Ireland hurling final with our live blog on RTÉ.ie/sport and the RTÉ News app.
Watch Limerick v Cork live on RTÉ2 or RTÉ Player from 2pm.
Watch highlights of all the weekend's hurling and camogie action on The Sunday Game at 9.30pm on RTÉ2.
Listen to live and exclusive national radio commentary on RTÉ Radio 1's Sunday Sport.