The story of the championship so far has been the one-sided nature of so many games. There are five matches this weekend and unfortunately we'll have a couple of clangers again.
Terry Hyland's Leitrim had a poor Division 4 - they lost three times. Mayo, despite the fact that they're missing Cillian O'Connor, are powering on and they'll have way too much for Leitrim here.
---
Mayo's preparations for Leitrim impacted by Covid-19
---
I'd be very fearful for Tipperary against Kerry in the Munster semi-final. If you look at last year they were playing with a bounce, a confidence. It helped them hugely. They beat Clare in the Munster Championship and followed it with a win over Limerick. The Munster final victory over Cork was massive.
This year their form has fallen off a cliff. The league went so poorly that they're now down in Division 4. They're much better than they're playing, and I feel they will put in a big performance, but I think Kerry will win.
I think Tipp believed they could beat Cork last year - not sure they believe they can beat Kerry. Kerry are in too good a form at the moment.
The other semi-final will be interesting. Cork should be beating Limerick but, because of the likes of what happened last year against Tipp, teams believe they can beat Cork. They don't fear them like they fear other big teams.
We all know the potential that Cork have. Ciarán Sheehan has retired but the likes of Luke Connolly, Brian Hurley, Cathail O'Mahony - if they can put up some early scores I think that would be huge for their confidence.
Billy Lee's men will not fear them. They remind me very much of Colm Collins' Clare. They're honest, quick, direct footballers. They're well thought out. They're always under-estimated. They played very well against a Derry team this year.
Only for Conor Sweeney's wonder kick last year Limerick would have powered through and not Tipperary. Cork will win but they won't have it their own way. It's a free shot for Limerick; the pressure is all on Cork.
Up north we've two huge matches. Tyrone and Cavan - where do you start with the form of these two teams? Very shaky.
Tyrone have tried to introduce more balance to a kicking and running game under Brian Dooher and Feargal Logan - it hasn't really worked. If you're playing a certain style of football for years and years it's going to be very hard to change it up.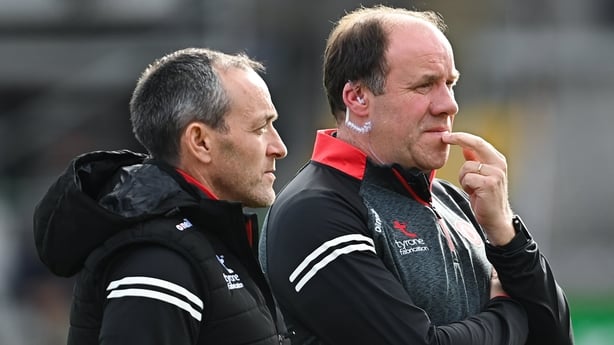 Their league has been very mixed but it's the 6-15 that they conceded against Kerry that's jumping out at everybody. I heard they conceded four goals to Roscommon in a challenge game recently. It seems they're unsure of themselves; they're not playing with the confidence you normally associate with them.
Cavan, like Tipperary, had a huge provincial championship win last year but they've nose-dived since. They lost two of their three league games, but it was the loss to Wicklow that got everybody talking.
The reality is that they've played in the last two Ulster finals and won one. They have that confidence of producing it on the day. They could make it very awkward for Tyrone, but I'm going to go for Tyrone.
Then there's Derry and Donegal. If anyone knows Donegal inside and out it's Rory Gallagher - the much maligned Rory Gallagher!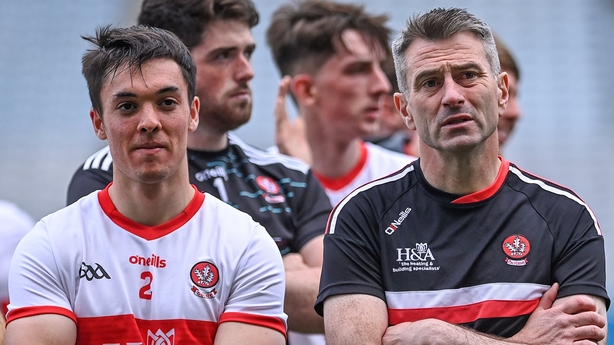 I love what he's done with Derry. Very defensive, yes, but they're direct though, they're pacy, they're exciting and they're really threatening. They had five impressive wins in the league this year. People are raving about the players that they have. They defend with huge energy, they attack with pace and their forwards can hurt you.
Will Michael Murphy play for Donegal? Probably not. It's a huge test for them - they're an ambitious team. Their attacking play is well documented. They destroyed Down with their long-range scoring, their support running cutting through the middle. But there are still questions at the back.
They're under pressure here but if they hunker down for a battle at the back - without losing their fire power up front - I'm going for Donegal.
Tomás Ó Sé was speaking on RTÉ's Morning Ireland
Follow all the championship matches this weekend with our live blogs on RTÉ.ie/sport and the RTÉ News app.
Watch Leitrim v Mayo and Derry v Donegal live on RTÉ2 (from 1.30 pm Sunday) and see highlights of all the weekend's action on The Sunday Game at 9.30pm on RTÉ One.
Listen to live and exclusive national radio commentaries on RTÉ Radio 1's Saturday and Sunday Sport.