Dublin manager Mattie Kenny paid tribute to defender James Madden for his display in today's Leinster semi-final win over Galway, a day after his father Noel's funeral.
The Dubs pulled off the shock of the championship thus far with a four-point win over joint-league holders Galway, who misfired horribly in front of goal all afternoon.
The 25-year-old Ballyboden player Madden started at wing-back, having told his manager that his late father would have wanted him to tog out.
"Not only is he (Madden) a top hurler but he's a top, top person as well," Kenny told RTÉ's Saturday Sport.
"It was James' decision. I talked to James a couple of days ago and he said his Dad, Noel, would have wanted him to play.
"You can't get too emotional when you're playing hurling. But with James, I'm sure there's a lot of emotion now and lot of emotion after the game.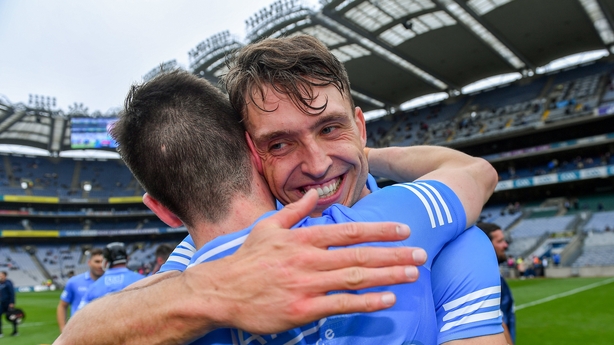 "And his Mum Helen and his sister Áine, I'm sure they're really, really proud of him, as well as all the Madden family are. He put in a really top performance today in difficult circumstances."
Dublin's relatively underwhelming scoring tally of 1-18 wouldn't have been enough to win a single one of their recent league games but it was good enough on an afternoon when their much-vaunted opponents suffered an appalling bout of the scoring yips.
For Kenny, the capital's success was built on defence.
"We set up very, very defensively, we had to," explained Kenny. "We were playing a top, top Galway team who carry a lot of attacking threat. They did threaten our goal a lot of times.
---
Kilkenny surge past Wexford in extra-time after classic
---
"We stayed defensively solid and we stuck to the process and we kept coming out with that ball. We used the ball well, kept the scoreboard ticking and worked some really good scores. As well as that passion and hunger, we also showed a lot of control in what we did out there today.
"In the first five or six minutes, Galway came really, really hard at us and they'd a few chances. We weathered that initial storm, we got a few scores, got our noses ahead and thankfully managed to keep them there for the rest of the game."
Galway manager Shane O'Neill was fairly even-tempered when assessing his side's setback, noting that the westerners created a large number of chances but just failed to convert them.
"We went to win the game today to get into the Leinster final, it didn't happen. We're out of that competition, we're in the All-Ireland series. We'll have to dust ourselves down and go for that.
"The pleasing thing from our point of view is that we created a good number of scoring chances more (than Dublin).
"But it was just one of those days when they weren't quite taken. That can happen for whatever reason. If we weren't creating chances, it would be a lot more worrying."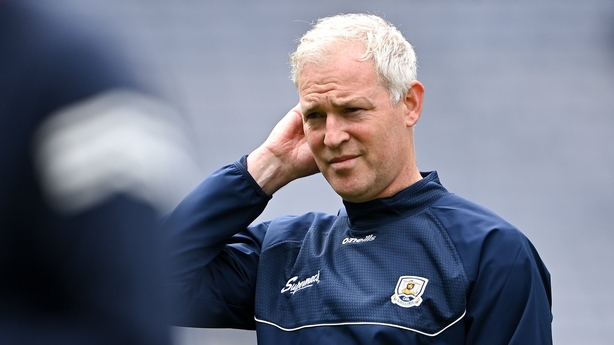 Asked to account for his team's relative strange lethargy after a superb league performance, O'Neill said a few factors played into it but did point to Dublin's run-out against Antrim last weekend as enabling them to reach championship pace ahead of Galway.
"It would have been a mixture of numerous things. Dublin, having the match last week definitely helped them because it brings you up to championship pace very quickly.
"We had played three weeks ago and had a decent league. But league is different to championship, as we all know, and it was clearly shown there today.
"We've a lot work done to date. We'll hopefully just analyse it today, address it with the lads, have a chat about it on Tuesday and concentrate then on getting ourselves right for the next game."