Hurling is a game for gym rats now they say.
Big lads to barge opponents off the ball in one of the 100 middle-third rucks per game and then lay it off to a fella with a hurl as short and wide as his forearm to tap it over the bar from beyond the halfway line.
Limerick and Galway appear to have more of these monsters with the magic touch than most so everything else is just a build-up to the inevitable demolition derby in Croke Park on 22 August.
Or maybe not.
The reigning champions and the Tribesmen are certainly justified leading contenders. Galway got closest to John Kiely's men on the scoreboard with a three-point loss in last year's semi-final, but there are grounds for optimism that other challengers can present themselves too.
Limerick's success usually stems from dominating between the 45s and scoring points from distance – they racked up an average of 0-28 per championship game last year.
They only scored three goals in five games and got them all against Tipperary in a Munster semi-final played in driving November rain.
One method that might pay dividends is crowding the centre ground Limerick so effectively control with deep-lying half-forwards.
Waterford managed to unsettle them in the Munster final but were less effective in the All-Ireland, where Limerick repeatedly came out on top in the rucks.
"I think if any team is going to get Limerick it's going to be like what Waterford did last year," suggests two-time All-Ireland winner Brendan Cummins.
"Come out around the middle third, flood it with bodies and have two inside.
"We saw Tipp try it for the first time ever (in the league), playing with nobody inside the opposition 45. But the delivery of the ball between your 45 and 65 is still key.
"If you're wasteful there and don't use the 10-yard pass rather than the 40-yard one they will get you on the counter-attack, point. That's a lot of hot-wiring players differently because they usually get on the ball on their own 45 and look long."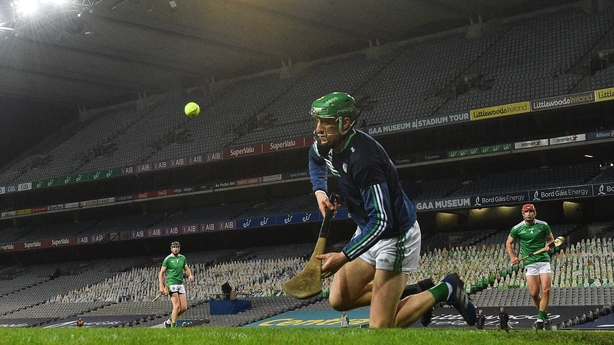 But even under intense pressure from Waterford in that Munster decider, Limerick still managed to score 25 times from 36 shots. Green flags will most likely need to flutter if they are to be beaten.
"The All-Ireland final last year, if there was any other goalie there bar Nickie Quaid, Waterford could have had two goals," observes Cummins.
"Against Galway (in the semi-final) last year, Joe Canning was left inside on Sean Finn, who's about half a foot of a difference in height, and Tom Morrissey was left on Conor Whelan, which is 15 yards of pace, but Galway never hit the ball in.
"So, if you're looking for this disturbance in the force of Limerick, you also have to hit the ball in when it's on. The teams that take chances against Limerick and put it in there will be the ones that get the most reward."
That was Waterford's clear approach in the All-Ireland final and again when they beat Limerick a month ago – the Déise repeatedly spurned easy point chances to try for three instead.
Tipperary have traditionally been geared to go for goals - average two per game en route to Liam MacCarthy in 2019 - and playing on hard summer pitches with a dry ball should suit much better than in 2020.
Galway were cruising against Kilkenny in the Leinster final until Richie Hogan and TJ Reid hit the net wice in a minute.
The Cats are the only team to have beaten Limerick in a knockout game in the last three seasons.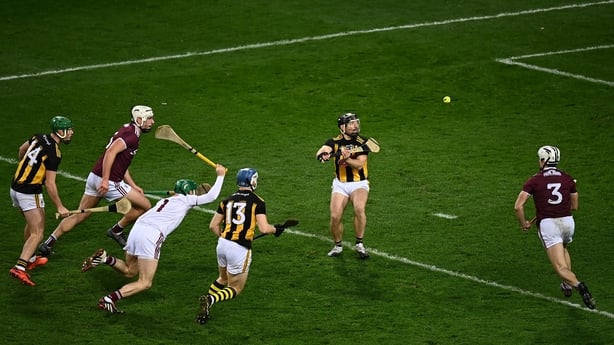 The recent rule tweaks could also have subtle impacts.
The penalty/sin-bin rule may not have been needed too often in the league but if that is because it has dissuaded players from dragging down men who are through on goal then surely the opportunity for more majors will arise - there were an average of 3.6 goals scored in the final round of matches.
Likewise, the apparent crackdown on high, free-arm tackling means teams that employ it a lot will either concede game-changing amounts of frees or have to give their opponents more leeway to run through.
John Kiely was furious after his team conceded 22 frees against Galway but Sean Flynn's analysis of the fouls given away by teams in the league found that by the end of the five games Limerick were only the fourth-most punished team for using the free hand, behind Galway, Wexford and Westmeath.
That would seem to back up Gearóid Hegarty's assertion that the champions adapted their technique after the opening rounds.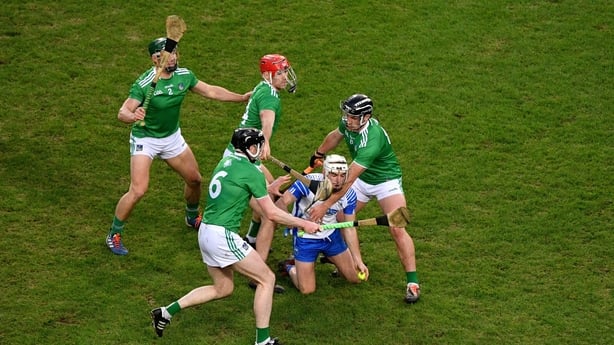 Cork get first crack at Limerick next weekend - forget about the league shadow boxing - and Dónal O'Grady will surely have helped Kieran Kingston dream up a masterplan based around their pace, running at defenders and trying to find the net.
"Any team that is going to try to contend, they're going to try to get goals or do something different," was as much as forward Shane Kingston would reveal this week.
"You look at Seamie Callanan the year Tipp won the All-Ireland, he got a goal every game, something like that.
"Just something different. Everyone knows that we have quick enough forwards so once you break the lines, instead of popping it over, if the option is on just try to do something different and maybe go for the goal chance.
"If you're running through, and you're trying to get a score, if you get fouled, Hoggie (Patrick Horgan) will just pop it over. If they want to foul, they can foul away. I know Hoggie will punish them from 100 yards in."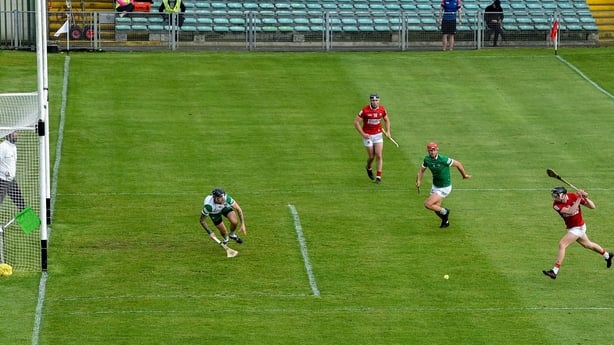 Cummins also suspects the Rebels will also mix up the short and long puckouts because "there's no way on this God's earth you can run the ball from your own 20 to the Limerick 65 without one of those big guys turning you upside down."
Of course, it would be naïve to assume Limerick and Galway can't adapt their tactics either.
Galway have averaged a goal per championship game (slightly more in 2018) since only raising two in five games in 2017 and they hit three against Tipp in last season's quarter-final, a game Tipperary might well have won if Cathal Barrett had stayed on the pitch.
In Aaron Gillane, Limerick have a talented forward who puts in huge work winning ball and frees while often double-marked. He's well capable of rattling the net with more support, they just haven't really needed him to.
And even if afforded less space and possession, you would still expect Hegarty and Tom Morrissey to chip in with multiple points from play.
The big guns are still the big guns. But there are plenty of cowboys in town who stand a chance in a shootout.
Follow all the championship matches this weekend with our live blogs on RTÉ.ie/sport and the RTÉ News app.
Watch Down v Donegal and Clare v Waterford live on RTÉ One (from 12.55pm) and see highlights of all the weekend's action on The Sunday Game at 9.30pm on RTÉ One.
Listen to live and exclusive national radio commentaries on RTÉ Radio 1's Saturday and Sunday Sport.
We need your consent to load this YouTube contentWe use YouTube to manage extra content that can set cookies on your device and collect data about your activity. Please review their details and accept them to load the content.Manage Preferences