A key element of Limerick's success in recent seasons has been their superior strength and intense tackling.
So two-time All-Ireland winning manager John Kiely was understandably concerned when his team conceded 22 frees in their defeat to Galway in the second round of the Allianz Hurling League last month.
"It does appear that the game has changed in the last four months when we've all been at home. And someone has decided to take the tackle out of the game," said the Treaty boss at the time.
"We had nobody here watching the game today and in 12 months' time we're going to have nobody watching it if it's 36 frees they are going to be sitting down to watch."
Equally at home creasing lads with shoulders or lobbing over long-range points, Hurler of the Year Gearóid Hegarty epitomises that combination of aggression and skill on the field.
So you might expect a man who once replied to a tweet wondering if he thought he had ever committed a foul with a pithy 'No' to rail against perceived stricter refereeing. However, Hegarty says the onus on Limerick was to change their approach.
"We definitely looked at it after the first game or two that we were giving away too many frees, without a doubt," he tells RTÉ Sport.
"Look, you can blame everybody bar yourself but at the end of the day we just had to look at ourselves. Realistically, the majority of them were frees against us in the first two games.
"So the onus was on us to improve our tackling efficiency and I think we have done that very well over the last couple of games.
"Referees were under the spotlight and there was so much scrutiny being put on them in what is already a very difficult job. The spotlight that was on them was possibly a small bit unfair. But I do believe that they were applying a small bit more common sense towards the latter rounds of the league.
"There's a saying that that you wouldn't get that in a championship game, you know, for years in the GAA, and as well as with fans coming back into games now hopefully over the next few weeks as well you you will see the free count maybe come down again a small bit more.
"This kind of happens nearly every year from what I can think of and then, when it gets to the Championship, it gets forgotten about because there's more common sense applied during the championship I always feel.
"I do believe that the majority of people don't want hurling games to turn into free-taking contests. I always think that a referee has done a great job if you can't even remember who's refereeing the game or if you don't even recognise them when they're on the field."
"Look, you can blame everybody bar yourself but at the end of the day we just had to look at ourselves. Realistically, the majority of them were frees against us in the first two games.
Hegarty is getting close to full fitness after suffering a groin strain that kept him out of the games against Waterford and Cork.
Last year's double champions Limerick finished fourth in their Division 1 group after suffering their first competitive defeats since 2019.
He believes there are still plenty of positives to take though, not least the emergence of two 18-year-olds, forward Cathal O'Neill and wing-back Colin Coughlan.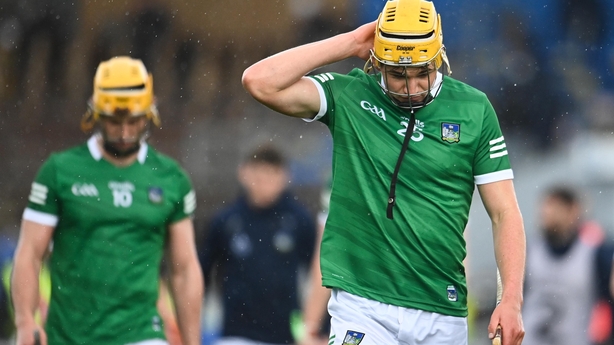 "I think it's been a great league, being honest," said Hegarty, one of the oldest members of the squad even though he's not 27 until August.
"We've had a couple of mixed results, but I think our performances have kind of been trending in the right direction.
"It's not the worst thing in the world to have a loss that you can reflect on, and see where you went wrong, see what you can improve on, one that's not going to have a huge impact on the championship going forward.
"They (O'Neill and Coughlan) have added serious competition and that's what drives us in training. Their strength and conditioning is just outrageous for two young fellas that are sitting their Leaving Cert, they're so far ahead of where I was at 18; it's just off the charts in terms of the numbers they'd be hitting in the gym and fitness tests and things like that.
"They're exceptional young men and they're in a great position. When they do join us, whenever that is, we're looking forward to having them back.
"There are plenty of other lads at 19, 20 and 21. Brian O'Grady has had a couple of starts in the league, Mark Quinlan started against Waterford so that's what you need, young lads driving you on all the time to make sure we are trying to get better.
"The lads that are training the best, or playing the best in training games, will get a starting jersey in a couple of weeks' time. It will be a very interesting and demanding couple of weeks at training, but that's what we're looking for."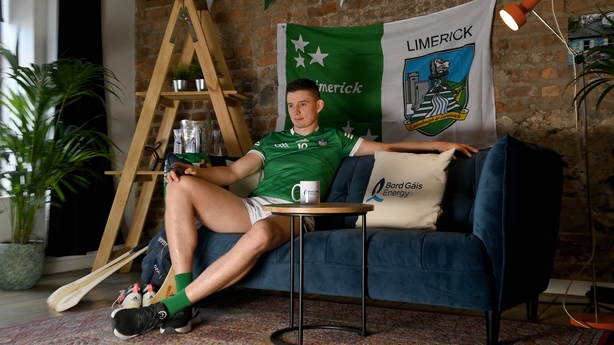 Limerick have never won back-to-back All-Ireland titles before but are favourites to claim a third in four years in 2021.
"There's nobody talking about legacy in our camp," insists Hegarty. "You can talk about legacy in 10 or 15 years time when you're sitting at the bar drinking a pint of Guinness, talking to other auld lads in the pub.
"As you can imagine, when you've two 18-year-olds in there, there's not going to be any legacy talk. We'll leave that to other people."
The St Patrick's man also insists that Limerick spend "90-95%" of their preparation time focusing on themselves rather than the opposition but he is sure they will have a much tougher task in the Munster semi-final against Cork next month than a young Rebel side posed in their recent league encounter.
"It will be a different ball game," he said. "They had a couple of lads who weren't playing that day who probably will be in a few weeks' time.
"We're not believing that because we won the last day that we'll win again or even that it will be the same type of game.
"We've had some great games against them in the last number of years. I haven't watched much of the league this year but anything I've seen of them they've been excellent and dangerous on the attack. I'm sure Saturday two weeks' time will be very interesting."