It's a new year, a new season and a fresh start for the Galway team who begin their 2021 campaign this weekend against rivals Mayo under the new management of Gerry Fahy.
Fahy's managerial CV is an impressive one having guided the county's U21s to a Connacht title and the 2017 All-Ireland final as well as having managed the Offaly senior footballers and winning a Sigerson Cup with NUIG in 2003.
The fresh backroom team have gotten off to a good start according to Galway star, Nicola Ward.
"Yeah it is really positive, and it's been so enjoyable so far.
"When you get new management it's a fresh start, and he's brought in Annette Clarke, who we all know has won an All-Ireland with Galway herself and walked up the steps of the Hogan Stand, so she's definitely brought a lot already to the team.
"Her husband Ciaran Collins is also involved. They have been involved in the underage teams in Galway, they were involved in under-16 and minor teams tso they know all the talent coming through from underage.
"We have a good few minors in with us as well, and they are just bringing loads of youth and they are so enthusiastic. They are challenging the older girls, it has been so positive and great so far and hopefully that will continue through the year."
Fahy stepped into the shoes of Tim Rabbitt in January of this year. After two years at the helm, Rabbitt announced that he would not be putting himself forward for the year ahead and expressed his regret over ending his time in charge 'on a disappointing note with this year's semi-final defeat and the events that preceded it'.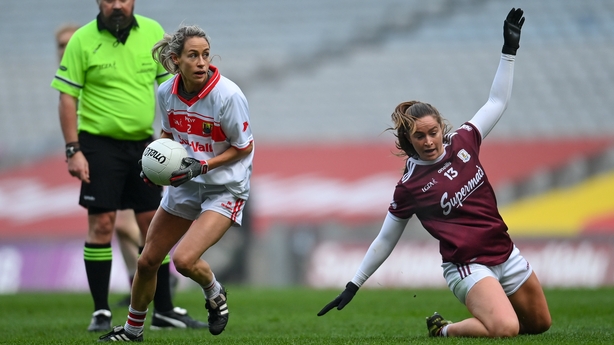 The Tribeswomen's semi-final showdown against Cork last winter played second fiddle to the issues around last minute venue changes which saw Rabbitt's squad given just seven minutes to warm up for the finals decider.
In the aftermath, a war of words between the LGFA and the Galway set-up developed with now retired stalwart Sinead Burke describing the LGFA's response to the situation as 'a punch in the guts'.
Ward who lined out at wing back on the day is happy to leave the past in the past and focus on the season ahead.
"Yeah, look it was really disappointing at the time, and I suppose we felt we didn't really get a fair chance at the match. Whether we would have won is a different story had circumstances been different. But to be honest it hasn't really been brought up this year, it's been parked and a lot of lessons have been learned from our perspective and a LGFA perspective.
LIDL NATIONAL FOOTBALL LEAGUE FIXTURES
"We've seen a lot of positives coming from the LGFA and the GPA joining together, and hopefully those situations won't arise again.But it hasn't really been brought up this year and we are just looking forward. We can't do anything about what happened in the past.
'"I suppose it would make you more determined, you might have felt that you could have missed out on a chance to play in an All-Ireland. But like I said, had circumstances been different where we were good enough to beat Cork on the day; I don't know. But definitely more hungry and looking forward to this year."
Ward who is just 24 has learned to grow from her experiences and despite her youth, finds herself as now one of the leaders on this exciting Galway side. With All-Star defender Sinead Burke announcing her retirement from inter-county football, the likes of Ward and Charlotte Cooney are now the experienced players tasked with holding down the fort at the back.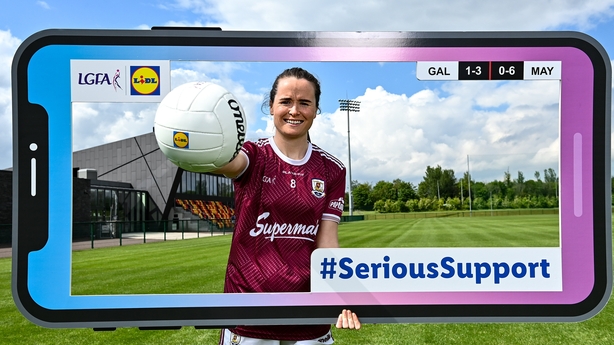 "Yeah I suppose Burkey is going to be a massive loss to the team. But people do come and go, and at 24 years of age I'm finding myself as one of the more experienced players having been there for the last seven years.
"But I do feel that I have to stand up and lead from the front, and as I said we have a lot of underage girls coming so it's great to guide them in the right direction as well. There's a great mix between youth and experience, despite us not being too old. Hopefully that will all work together and do the business."
Facing Mayo in Castlebar this weekend is as good a test as you can ask for to kickstart your season and get a feel for where you are at, the Kilkerrin Clonberne player feels.
'"I suppose ourselves and Mayo have a great rivalry down through the years. Like ourselves, they have a new management, a new set-up, I've heard they have new players in and old players back. We're very excited and relishing the challenge. It's always a good battle between the two of us.
"We'll be coming all guns blazing with a big challenge ahead of us."