Photographs emerged early on the morning of 1 April showing members of the Dublin senior football panel training in the presence of a coach.
The session took place shortly after a directive was issued by Croke Park warning all club and counties that any breaches of the then ban on collective training could put the eventual return to training in serious jeopardy. The return date in question was 19 April.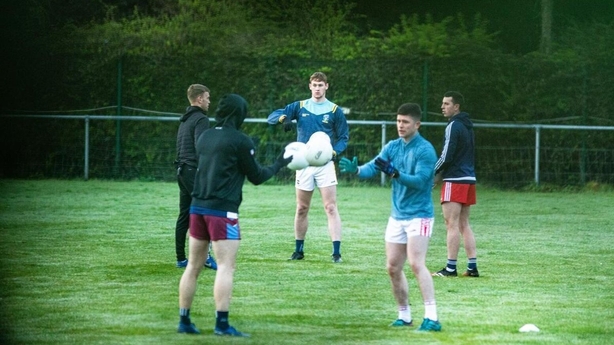 There was general surprise that the Dubs ran the session, with former GAA president Seán Kelly telling Today with Claire Byrne: "I'm almost gobsmacked that such wonderful athletes and wonderful county board would have engaged with this when there was no real need.
"To hear this happened is disappointing, and especially so soon after the GAA itself wrote to club and county secretaries outlining what was going to happen.
"They said it was more important now than ever to observe the rules because it could put the entire process of reopening for the GAA in jeopardy."
Inter-county training did resume and last weekend saw the start of the Allianz Hurling League, with the football equivalent getting underway on Saturday next.
The Dublin county board, however, did act swiftly on that Holy Thursday, with senior manager Dessie Farrell receiving a 12-week suspension, with the board itself apologising "unreservedly" and describing the training session as "a serious error of judgement".
Also sanctioned for breaching the rules around training were Cork, Down and Monaghan. The trio, along with the Dubs, are now facing into a league campaign with no home games.
As teams gear up for the resumption of action, it's hard to get a gauge on where exactly squads are at. The lead-in time is short. Not many headlines to be garnered.
At a media event to support the roll-out of 'AIG BoxClever' insurance for young drivers across Ireland, Dublin's Dean Rock was in attendance at Parnell Park. A chance then to ask the inevitable question about the training breach, Rock simply answered that it was wrong. "It was certainly a regrettable incident, and something that we deeply regret," he said.
"We are obviously very apologetic about it. Look, we learned a lot of lessons from it. That's the thing, it was a mistake that we have acknowledged and accepted, taken our lessons from it, learned from it and moved on, and look forward to the season ahead."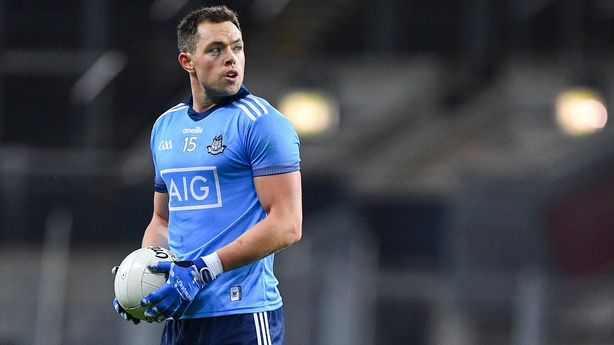 Yes, there is a season ahead, but the Ballymun Kickhams player did accept that Dublin misjudged the mood prior to the easing of restrictions, when all of society was still being asked to act diligently in combating Covid-19.
"With hindsight, it never would have happened. I know an apology was issued at the time, and I'd like to follow up on that with another apology really, just to apologise for what we did. As I said, in hindsight it would never have happened.
"We take the lessons from it and we move on. And sometimes you kind of, as an inter-county footballer you think playing inter-county football is the be-all and end-all. But I think a big lesson for us is there are far more important things in life than sport and Gaelic football.
"That's something that me personally, I've taken from the whole debacle. Just move on and hopefully look forward to a good summer of football."
Asked about whether it was difficult afterwards for players who attended the session, Rock emphasised a general acceptance and that it was time to move on.
"Like all the success we've had, it's always been down to the group. It wasn't just on the individuals on hand, it was the whole collective. It was a regrettable decision. We were all disappointed it happened. As I said, the lads who were there and the whole squad took huge lessons from it.
"And that's it. We're just trying to use the lessons in a positive way, learn from it and move on. Yeah, that's pretty much it on that."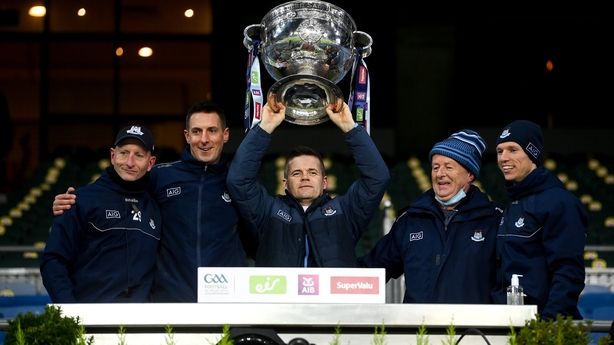 For the league, Dessie Farrell will be absent, but Rock has no doubt that the rest of the management team and the players will drive things on.
"Of course, it's strange not having Dessie there because he's obviously a big personality and a great person to have around the group. Mick Galvin will obviously be there now and take charge of the team for the National League and foreseeable future. He's ably assisted by Darren Daly, Brian O'Regan and Shane O'Hanlon.
"The players as well take a huge amount of ownership and responsibility on how the team trains and performs. Look, it's obviously disappointing not to have Dessie there, but Mick and the lads and the players themselves will take huge ownership and responsibility and drive the thing on over the next couple of weeks."
With seven All-Ireland medals to his name, Rock is keen to add to that haul. Aged 31, I'm sure he does not see himself as one of the elder statesmen of the Sky Blues, but rather a focus on developing his own game even more over the next few years.
"It would be my objective, to play for as long as I possibly can. I see no reason why not. It's all about just discipline around your habits and your lifestyle. You can see it in all different sports around the world, there's loads of examples of people that can do it. It's just trying to juggle everything from a work perspective.
"Obviously we're amateur athletes so it's trying to combine the work element. Then it comes down to a bit of luck if you're fortunate enough with injuries which thankfully I have been over the last number of years. So hopefully that continues, you look after yourself and who knows? You just take one year at a time and see how it goes.
"Physically I feel really good."
Listen to the RTÉ GAA Podcast at Apple Podcasts, Soundcloud, Spotify, or wherever you get your podcasts.
Dublin players Leah Butler, Lyndsey Davey, Davy Keogh and Dean Rock were pictured today at Parnell Park to support the roll-out of 'AIG BoxClever' insurance for young drivers across Ireland.