Cork ladies football boss Ephie Fitzgerald believes inter-county training should not resume before the reopening of schools.
Following the Government's extension of Level 5 lockdown across the country, the GAA, Camogie Association and LGFA look set to further postpone the start of collective inter-county training, which had been pushed back to 1 February.
The GAA's management committee met virtually this week to confirm that no inter-county activity will be held before the Government considers potentially easing lockdown restrictions on 5 March.
It is hoped that schools will begin a phased reopening in February with talks between the government department and stakeholders ongoing.
"If we are not getting schools back, then I don't think we should be getting sport back," Fitzgerald, a Youthreach teacher in Cork, said in the Irish Examiner.
"Sport is very, very important, yes, but we have gone this far now, let's wait and see what happens over the next month or two.
"I love my football and I accept sport is a lifeblood for us all, but last year, while we wanted to take part, I was consistent in saying I didn't get any satisfaction in the year because of worries about the personal safety of the girls.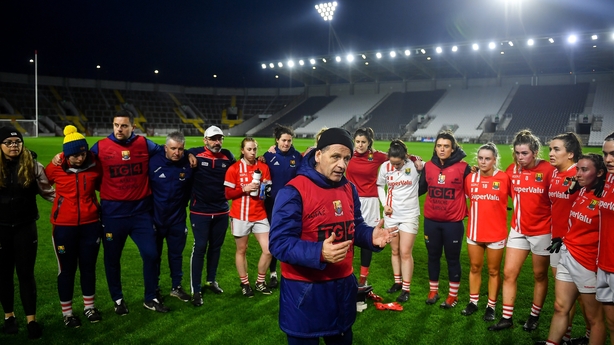 "Yes, we got to an All-Ireland final and all of that, [but] that's forgotten about.
"Look at the amount of people that have died in January, it is frightening. I don't want to be reading about my parents being statistics, or anybody else's parents that I know either. Life is too short for that.
"I don't think collective training should resume until after 5 March. Particularly now with the more virulent strains, I don't see the value of bringing groups together like that.
"I don't want to be putting anybody's life at risk so I would prefer to wait and see."
---
Allianz Leagues look set to be delayed until end of March
---