Seán Boylan says he sees positive signs in terms of Meath football, and he believes the six-in-a-row All-Ireland winning Dublin can be stopped.
In a wide ranging interview on RTÉ's Sunday Sport, the 77-year-old said that the footballers from the capital have raised the bar for all the other teams in the game.
With a new manager, Dessie Farrell, in charge the Boys in Blue extended the record they had created last year for consecutive Sam Maguire Cup victories with a five point win over Mayo at Croke Park last month.
Their last defeat championship came in the All-Ireland semi-final of 2014, while they haven't lost a game in Leinster since Boylan's native county hit them for five goals in the provincial semi-final of 2010.
---
Is splitting Dublin the answer to Leinster's football woes?
---
The Royals lost the 2020 Leinster decider by an astonishing 21 points, but Boylan suggests that the gap is closer than that between the old rivals.
"There are green shoots," he says of football in Meath.
"I would have seen it over the last 3 or 4 years at underage level. We've been very good, but it's a question of getting enough at the one time.
"Andy McEntee, and the lads, what they're putting into it. The amount of time and energy.
"But we had a chance at the start of the Leinster final. Cillian O'Sullivan was going through, and the players in front of him nearly froze. They never created the space, and we never got that goal that might have just set us off.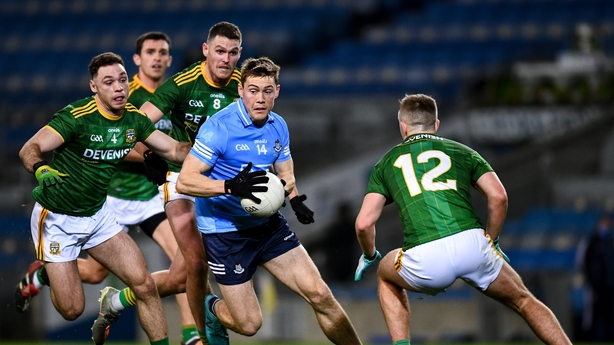 "It's amazing how something as simple as that can change everything and it was an uphill battle from there.
"We know from playing them in the league earlier, for the best part of the match we played to the level that they were at.
"People might say that they were missing players, but Dublin are never missing players. They have that number of players that can just fit in - it's quite remarkable.
"It just shows that it can happen. Does it mean that the players involved for the last few years are bad players? No, they just weren't good enough on the day.
"But it doesn't mean that they can't improve."
During Boylan's time in charge of Meath, they had a great run of form against their city neighbours
They won nine, and drew three against the Dubs from 1986 to 2002, and claimed four All-Ireland titles in the process, as well as eight provincial crowns.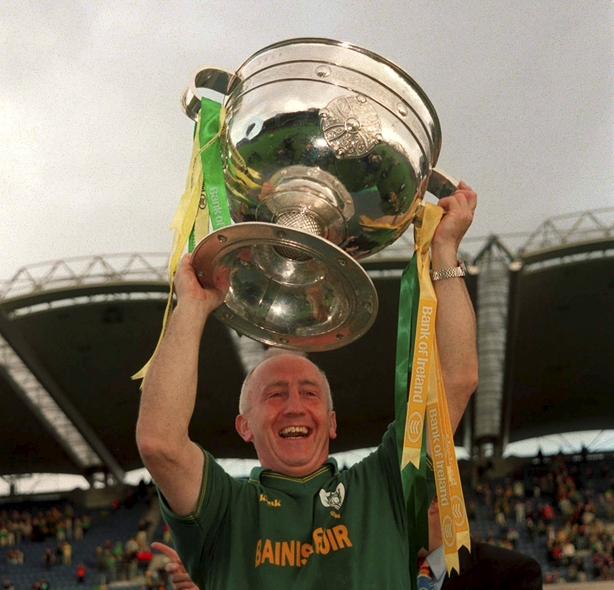 Asked about whether he puts on his managerial cap and wonders how Dublin could be beaten he jokes, "I never take it off!
"I often think of the extraordinary way they play the ball around. It's with a view to creating an opening for somebody to have a go for a goal, or to put somebody in a better position.
"Such thought has gone into it, but sometimes you can over-analyse.
"There's no way Andy McEntee put the lads out (in the Leinster final) to stand back. But when things didn't work out at the start and Dublin end up getting the goal...
"You can sort of freeze for a minute and if you lose your concentration like that you're nearly gone for the match.
"There's no way a team that won one, or two, or three, or four All-Irelands you're going to stand off them and that's what we've ended up doing. No more so than lots of other teams.
"That's what we've got to change - if things apparently go wrong use that to get yourself going."
Asked about his view of the Dublin team, Boylan is full of praise and explains what he feels their most important asset is.
"Everybody taking responsibility," he begins. 
"Nobody looking to be the star, and they just are an extraordinary bunch of players - wonderfully talented.
"The game is at a different level, and that's what they've done. They've really put it up to the rest of us.
"Even what Dessie has achieved in the season that's gone by, which is most difficult, to come in after one of the greatest managers of all time with what Jim Gavin had done.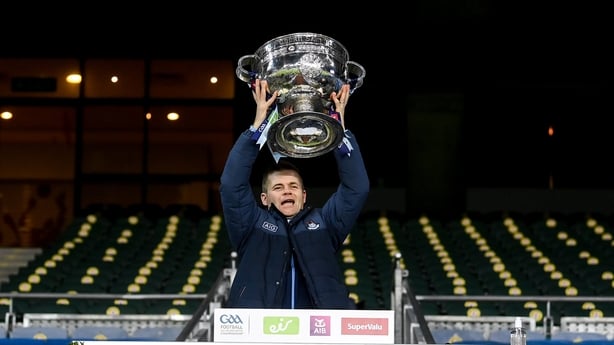 "So to pull it together - with Mick Galvin and the boys - it just shows you that they're not going to give it up easily to anybody.
"But do I think they're invincible? Of course not. Do I think that somebody out there can beat them? Eventually, but they're going to have to work really hard at it.
"Lots of people have said to me, 'look at the money that's put into them.' It's nothing to do with that. It's an ethos.
"It's a huge challenge to the rest of us but it's not one that can't be surmounted."
Although Boylan's teams were noted for their hard edge, and their lack of fear whoever the opposition was, the Dunboyne man says he had the terrifying experience of his life last year.
---
Meath great Seán Boylan to be part of Down under-20 backroom team
---
A routine trip for a flu vaccination ended with Boylan eventually being taken to hospital. He would go on to test positive for Covid-19, and he says it took him six weeks to get back to feeling normal.
"It was totally out of the blue," he explains.
"I was never healthier, fit as a fiddle. I lost 10 kilos in six days. the people in Connolly Hospital in Blanchardstown couldn't have been nicer to me.
"But the terror, the fear - it was uncanny, it was unreal. I was never as afraid of anything in my life (and) I was always very happy.
"But this, it took me weeks (to recover). Even Tina, my wife, said to me one day that I was still a bit snappy and short, so I went out walking in the fields.
"I remember saying to myself, 'if someone came in like that what you be saying to them Sean?' Cop on! You got a ferocious fright and you've got post-traumatic stress.
"I took something for that and three hours later I started back and made a great recovery."
Listen to the full interview with Seán Boylan below.
RTĖ Sport · 'The fear, it was uncanny' - Seán Boylan on Sunday Sport