At the end of last year's championship, as the capital toasted its five-in-a-row success, we might have thought we'd have seen the last of the Dublin-Mayo finals - for a few years anyway.
The summary manner in which Dublin had dispatched a tired-looking Mayo side gave the 2019 semi-final an 'end of an era' feel.
It was assumed that Kerry would now pick up the baton and become Dublin's chief rivals for the next half-decade or so.
This may yet happen.
But after giving last year's final a real rattle and winning the National League title, Peter Keane's team proceeded to tumble through the trap-door in Munster.
Meanwhile, Mayo, after an underwhelming performance in the spring, which would ultimately result in league relegation, appeared a rejuvenated outfit after the resumption.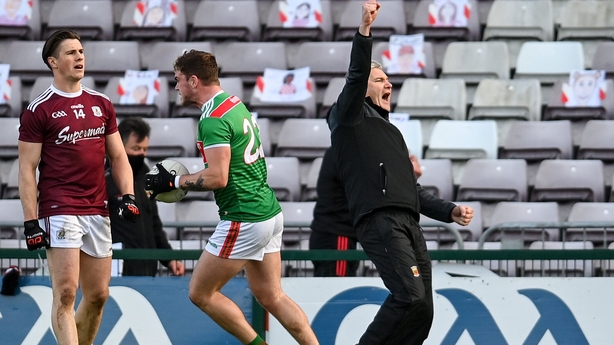 James Horan had presided over Mayo's revival in 2011 - assuming the job after John O'Mahony "like Humbert, met his Waterloo in Longford" - and guided the team back to the big-time, winning four successive Connacht titles and reaching back-to-back All-Ireland finals in 2012 and 2013.
Cillian O'Connor and Lee Keegan were handed their debuts in 2011, meshing well with more experienced figures like Alan Dillon, Andy Moran and Keith Higgins.
There are some similarities to 2011 this year. Horan was matter-of-fact in the immediate aftermath of last year's semi-final, acknowledging there would have to be evolution within the team.
Almost every line of the team contains a new player - Oisín Mullin in the full-back line, Eoghan McLaughlin at wing-back, Ryan O'Donoghue at centre-forward, and the electric Tommy Conroy in at corner-forward.
Neither of the listed centre-field pair for the semi-final contained 2020 newbies but it's still fresh-looking. Matthew Ruane only joined the senior squad last year, while Conor Loftus has more often been deployed as a half-forward until this season (though the distinction between a half-forward and a midfielder is considerably more blurred than it was in yesteryear.)
Best of all, their experienced heads are full of life, most strikingly Cillian O'Connor, who is in the form of his career. O'Connor, the all-time leading championship scorer, broke the record for the championship scoring record in a single game in the semi-final, racking up 4-09 against Tipperary (4-03 from play).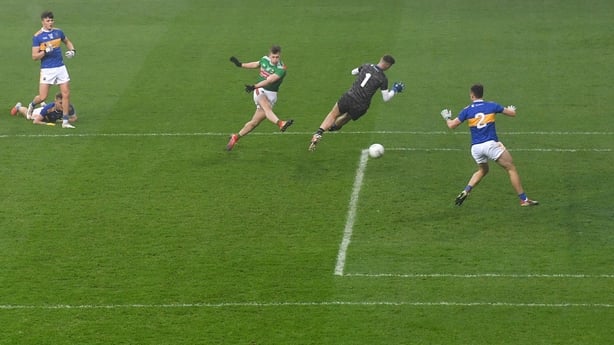 Chris Barrett - who, in 2017, must have come close to becoming the first player since Padraig Kelly (1993 Hurling final) to win the All-Ireland final MOTM from the losing team - remains a turnover machine in defence, performing particularly impressively in the Connacht final.
Their return to the All-Ireland final - a whopping 10th appearance since 1989 - was less hazardous than might have been expected given the rather shock outcome in Munster.
Prior to their semi-final blitzkrieg, they'd accounted for Leitrim in routine fashion and made impressively light work of Anthony Cunningham's ever-dangerous Roscommon outfit.
The Connacht final was dismissed as an error-ridden affair, chiefly marked by Mayo's poor shooting and Galway's insatiable passion for losing possession.
The rest of the country weren't claiming to be petrified after Mayo eventually triumphed in the Pearse Stadium wind-tunnel, edging home by a point and winning their first provincial title in five years in the process.
But any victory over their traditional rivals will suffice.
And, potentially significantly, it is the only A-List opposition either of the finalists have faced en route to the decider.
An All-Ireland Football final and a year like like never before, the impossible dreamers of Mayo take on their seemingly unbeatable foes Dublin @RTE2 @RTEplayer @SatSportRTE #RTEgaa pic.twitter.com/1CI1Gtuiym

— The Sunday Game (@TheSundayGame) December 19, 2020
Dublin's run to the final has been accompanied by much fretting over their morale-crushing dominance of the Leinster championship and the increasing fears that this could extend nationwide.
This reached fever pitch in the wake of the semi-final, culminating in the Pat Gilroy and Andy McEntee debate on The Sunday Game.
In the immediate aftermath of the semi-final, Farrell said that Dublin "had been tested" and insisted he wasn't inclined to pay attention to the narrative surrounding his team's supremacy.
By the following Tuesday, perhaps stung by the intensity of the reaction to Dublin's latest semi-final procession, Farrell had changed tack on this.
"You'd have to ask the question, have we truly been tested yet?" he asked reporters in Parnell Park.
"When you think about it, we've played a team that has been relegated from Division 1, we've played two teams in Division 2 and a team and a team that has been relegated from Division 2 to Division 3."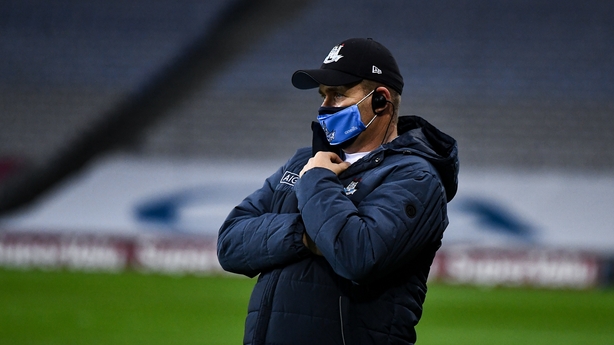 This could offer a glimmer of hope to those hankering for an upset. That the Dublin class of 2020 have actually not been engaged in a heated contest yet and may not be acclimatised to the conditions if Mayo ratchet up the intensity.
That the ease with which they've progressed to this point will count against them in a final. After all, Kilkenny's progression to the 2010 All-Ireland hurling final was as serene and impressive as ever; we got no warning whatsoever that their five-in-a-row bid was about to be consigned to the ashes.
It feels fanciful from this remove.
The Dubs haven't been tested in 2020, and it's entirely possible that they may not be tested. (The phrase "we haven't been tested yet" hasn't thus far made its way into a Sam Maguire acceptance speech, thankfully.)
If they're not tested today, it'll be the first time in the present run that they'll have won Sam without one. While they did win the 2018 All-Ireland title pulling up, they had at least enjoyed a right old ding-dong with eventual finalists Tyrone in the Super 8s in Omagh.
The stats are worth another run through.
In 2020, the Dubs have yet to concede a goal. They've scored a combined total of 6-90 (avg. 27 points) and conceded 0-39 (avg. 9.75).
They've registered four double-digit victories thus far. This isn't unprecedented. Kerry, with the golden era team at its zenith, won the 1979 All-Ireland without any of their four opponents getting within 10 of them (in fact, Monaghan failed to get within 20 and Clare couldn't get within 30.)
Needless to say, the departure of Jim Gavin hasn't had much tangible effect so far, nor has the opting out of ex-Footballer of the Year Jack McCaffrey.
Hall of famers Diarmuid Connolly and Bernard Brogan have retired since last year's All-Ireland final but both were peripheral in 2018 and 2019 at any rate.
Paddy Small has displaced Paul Mannion - MOTM against Mayo last year - from the starting line-up. Robbie McDaid has nailed down his place in the team.
Given the extent of the turkey shoots, it feels redundant to assess individuals but the machine is in perfect working order.
Brian Fenton is agreed to be the leading contender for Footballer of the Year. Sean Bugler caught the eye against Meath, Dean Rock remains faultless in front of the posts, while Ciaran Kilkenny continues to pull the strings in attack.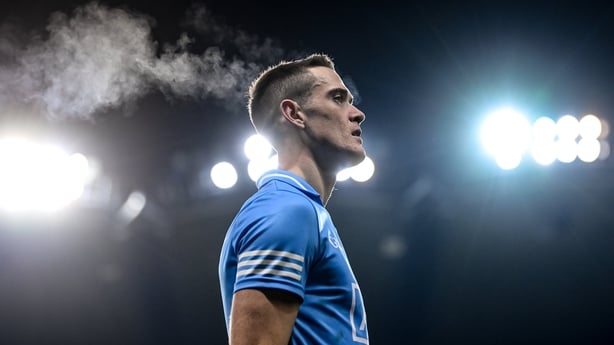 Both semi-finals were one-sided but the approach of the victors differed. Dublin were surgical and measured, even a tad conservative in their shot selection and eschewal of goals in the first half.
Mayo, by contrast, were frenetic and explosive. They went for the jugular early, burying Tipp under a hail of goals, which leaving gaping spaces at the back. The whole thing was far more anarchic.
The manner of Mayo's semi-final win is probably of limited relevance to the final.
In the semi, Mayo pushed up, hassled the Tipp defenders mercilessly and rustled up 3-06 in the first half off turnovers. At the other end, they left yawning gaps in defence, with the Munster champions spurning a welter of goal chances.
The Dublin defenders are unlikely to be as panicked in the face of the high press and once they work the ball out of trouble, presumably won't be as wasteful when it comes to exploiting the space at the other end.
Aidan O'Rourke, in his column for RTÉ Sport, was blunt on the point: "Gambling on taking the ball off Dublin in their own half with no protection behind - as they have been - will be suicide."
So, Mayo, no doubt cognisant of that, are going to have to play it differently.
How different is open to question. Caginess is not really part of their make-up. James Horan has insisted all week that Mayo do not believe risk aversion is the way to beat Dublin.
In 2017, they pushed Dublin to the brink with a display of aggressive, high octane ferocity. They did almost everything right except win the game.
It's up in the air whether they're in a place to bring that kind of effort again. The word in Mayo is that they didn't expect to be back in an All-Ireland final so soon with this team.
Pundits have found it difficult to build any sort of argument for them winning.
As Kevin McStay joked (quoting a friend of his) on this week's RTÉ GAA podcast, "it kind of starts and stops at hope."
No team has pushed Dublin closer and the Dubs aren't used to being pushed close in 2020.
The Dublin-Mayo games of the last decade have had a grand, operatic feel. It'll be hard to replicate that in an empty stadium, but if Mayo can bring their feted intensity, we may yet see a seat-of-the-pants humdinger a la 2017.
Are the Mayo class of 2020 capable of taking Dublin to that zone of discomfort again? Mayo may not expect but it does hope.
Listen to the RTÉ GAA Podcast at Apple Podcasts, Soundcloud, Spotify, or wherever you get your podcasts.
Watch the All-Ireland senior football final between Dublin and Mayo live on RTÉ2 from 3.40pm Saturday, listen to live commentary on RTÉ Radio 1 or follow our live blog on RTÉ Sport Online and the RTÉ News app. Highlights on The Saturday Game (9.55 pm RTÉ2).
Follow All-Ireland senior football final between Dublin and Cork with our live blog on RTÉ Sport Online and the RTÉ News app (from 3pm Sunday) or listen to live commentary on RTÉ Radio 1. Highlights on The Sunday Game (9.30 pm RTÉ2).