Former Louth footballer Shane Lennon feels Mickey Harte's appointment makes eventual promotion to Allianz League Division 2 a realistic prospect.
The three-time All-Ireland winning manager was announced as the new man in charge of the Leinster county's senior and Under-20s footballers on Monday, just over a week after his long tenure with Tyrone officially came to an end.
Given Harte's track record and stature within the game, Lennon told RTÉ's Game On that his arrival is "massive" for the county and could propel them from Division 4, where they were relegated to at the end of this year's league, and up to the second tier over the course of the new manager's tenure.
"This is going to lift the thing. Obviously there's going to be new targets set for Mickey and the lads and the players," he said.
"I was listening to Peter Fitzpatrick, the chairman, this morning and he said the target is Division 2 football and I think that's a realistic goal and obviously we have a new stadium coming and that's where the county wants to be playing.
"When you look at Tipperary and Cavan, that just doesn't come overnight, it comes from underage and that's where we have to build it from now."
And Lennon believes that there is a wave of talent coming through at the right time in Louth, pointing to members of the team that reached the Leinster Minor final in 2017.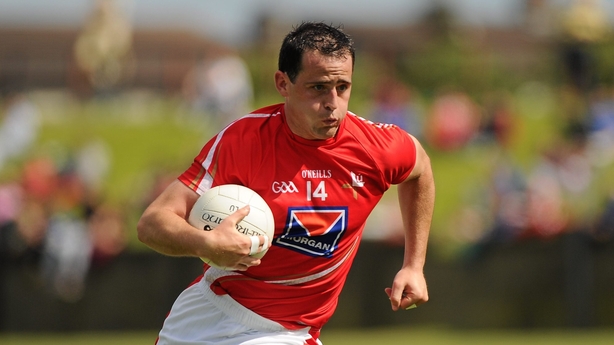 "There is talent there and I think there's five or six of that squad who actually played against Longford and they're probably only still 22 or 23 or maybe even less, so there is a lot of good talent coming through," he said.
"Even last year's Minor team, there's serious talent coming through. They're not lads we're going to miss out on, they're all on our doorstep. They're either all in DKIT on sports scholarships or up in DCU and UCD. They're all around us.
"I think there's one lad in Letterkenny who's playing with the seniors, but I think everyone else is within touching distance of the county."   
Lennon also believes that players who have chosen not to be involved in the panel in recent years will likely be enticed back due to Harte's presence.
"The lift that this thing has given, a high profile name like Mickey Harte, that should be enough," said Lennon.
"If you don't want to play at this stage with a high profile manager and coach in like that, you'd have to question whether the player wants to play in the first place.
"So I think that's the lift it's going to give. If the lads want to play for the county now, the opportunity is there for you. The next two or three years, you're going to be playing in a brand new stadium and hopefully the target for next year is going to be to get out of Division 4 which is very achievable, and to make inroads in the Leinster Championship."