Mickey Harte was tonight ratified as the new Louth senior football manager.
The former Tyrone boss has only just vacated the hot seat in his native county having served as senior manager since 2003.
Whilst on punditry duty recently Harte made it known that he was interested in staying in the managerial game and Louth were very quick to act. The Wee County made an approach and have been in regular contact over the past week and a half.
And following a meeting this evening the county board management committee rubber-stamped a three-year term for the Errigal Ciaran clubman.
The 68-year-old will be joined in the new Louth backroom team by his right-hand man Gavin Devlin, who served alongside him for the past number of years with Tyrone.
The pair will also look after the county's under-20 team.
Harte's appointment will be a massive boost to Louth, who suffered relegation to Division 4 of the Allianz Football League just a few weeks ago.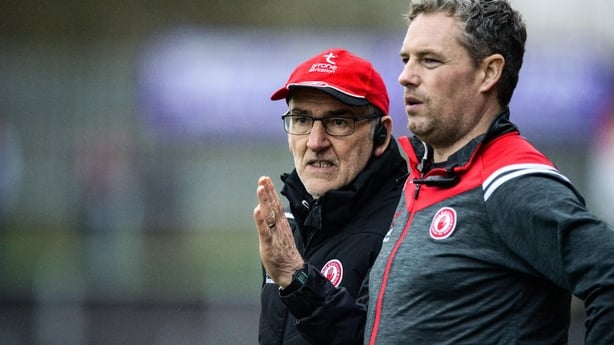 "We would like to give Mickey and Gavin a very warm welcome to Louth and we look forward to working closely with them over the three years," a statement read.
Despite that relegation, the county is pressing ahead with plans to develop both on and off the field.
A new 14,000-capacity ground costing €12million and situated on Dundalk's Inner Relief Road was recently granted planning permission.
Meanwhile, former Louth senior footballer and manager Colin Kelly was recently appointed as academy squad coordinator.
His appointment came on the recommendation of a special 16-man development group review of Louth GAA in which four specific group leaders - Kelly, Seamus O'Hanlon, Eamonn McEneaney and Derek Crilly - and sub-committees were identified and set-up.
But Harte's appointment as senior manager is a massive coup for a county in need of a boost in trying to reverse its footballing fortunes.