Against all odds, the 2020 inter-county championships commence tomorrow.
From the very start of lockdown there were innumerable hurdles to overcome, from health and safety fears for players and members, the implications of social distancing for games and the definition of close versus casual contacts.
Uncertainty has been rife in the last fortnight with calls for the season to be disbanded and the championships to be cancelled.
At an early juncture in the summer, however, it became apparent that the Government – fearing a winter second wave and what that might mean for people's welfare and mental health – was in favour of the inter-county series going ahead.
Throughout all the restrictions, re-emergences and lockdowns, that stance from the country's leaders never changed – even if it may have been tested in recent days. Some weeks ago, €15m in Government funding was duly allocated to finance the All-Ireland football, hurling, ladies' football and camogie competitions.
As numbers for Covid-19 cases rose, fell and then rose again, the GAA remained consistent in their policy making – they would be led by public health advice and would follow the recommendations endorsed by NPHET and the Government's Resilience and Recovery 2020-2012: Plan for Living with Covid-19.
While the landscape dynamics and variables have been far from straightforward, the GAA's stance, whether people agreed with it or not, has stayed the same.
Take the past seven days alone.
Last Friday, a GPA player survey outlined that while 76% of county players were happy to proceed with the championships, 24% of this number first wanted improvements in Covid protocols and practices in their respective counties.
Huge scrutiny was placed on that survey, the timing of it, and, initially, much focus centred on the 24% who didn't want to play at all.
However, as the full findings of the survey were made known and clarifications made, the consensus seemed to rest with the fact that three-quarters were essentially happy to play as long as provisions were made.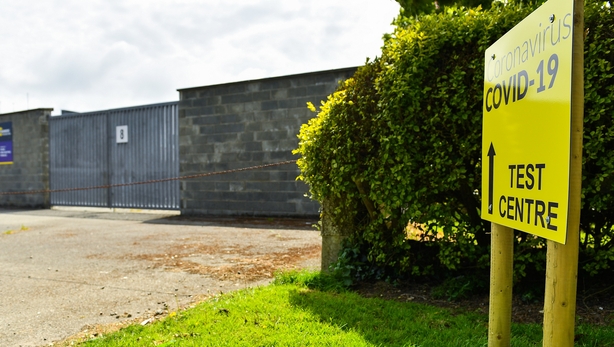 Yesterday, there were further developments when the players' group called for baseline testing of all inter-county panels at the earliest date possible and looked for robust match-day travel guidelines to be drawn up.
The past 24 hours also saw 27 members of the Offaly senior hurling squad all deemed 'close' rather than 'casual' contacts of a positive case – something which the county board there is still struggling to process.
Their first round Christy Ring game with Kildare – due to be played tomorrow – has been conceded.
Leitrim, who last weekend pulled out of their Division 3 game with Louth, confirmed this morning that they had two cases but were going ahead with their final NFL fixture against Tipperary on Sunday minus four players in total.
Early yesterday morning, Waterford conceded their Division 4 game to Antrim, saying they were not prepared to travel north due to player welfare concerns. Late last night that game was back on after Antrim – who could yet gain promotion from the result of the fixture – offered to play them in Dundalk. The fixture takes place at Geraldine's club grounds at 2pm tomorrow.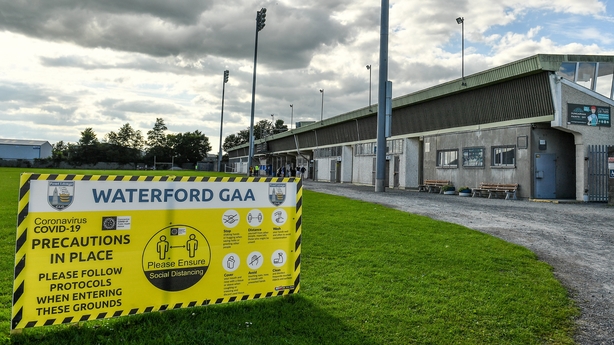 On Wednesday night, Roscommon GAA revealed that a member of their senior panel had tested positive and those who were deemed close contacts were restricting their movements.
Last weekend, Longford conceded their game against Cork. In the days leading up to it, well-known GAA figures like John Heslin, Darran O'Sullivan and Eddie Brennan all publicly voiced their concerns about playing on.
Over the weekend, Louth captain Bevan Duffy took issue with the testing process and Leitrim chairman Enda Stenson voiced his disapproval of having to cross county borders to play games when he couldn't visit his next-door neighbour.
The biggest blow by far of the week, though, came when it was clarified – eventually – by the Government that only senior inter-county fare could proceed for now, meaning that tomorrow's U-20 All-Ireland football final was postponed and the U20 hurling and minor competitions paused.
With the Department of Sport as recently as today still clarifying which sports could continue under Level 5, confusion reigned – not just in GAA circles - but within many sporting organisations. That uncertainty didn't help anyone.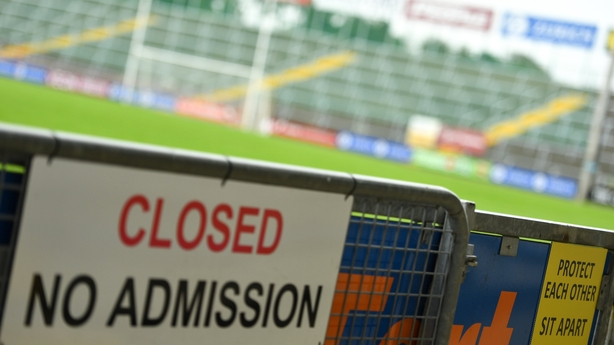 As they tried to make progress amid this complex matrix, the GAA and its Covid-19 Advisory Group, featuring highly respected medical professionals like Professor Mary Horgan, (U.C.C. and President of the Royal College of Physicians of Ireland), Dr Pat O'Neill (Dublin), Dr Kevin Moran (Donegal), Dr Jim O'Donovan (Limerick) and Dr Sean Moffatt (Chair of Gaelic Athletic Medics Association and Mayo team doctor) met regularly.
That medical nous was blended with the administrative clout of other committee members like the various heads of the GAA, Camogie and Ladies Gaelic Football Associations as well as Stephan McGeehan (Head of Operations Ulster GAA), Dick Clerkin (Chair of the GAA's Medical and Scientific Committee) and Feargal McGill (GAA Director of Player, Club and Games Administration.)
In weekly and bi-weekly meetings, the committee paved a path where GAA members could safely hold activity, whether it was for underage and juvenile training, club training and games or inter-county fixtures.
The group tried to plan for every eventuality and found itself regularly tweaking their templates and recommendations as the general landscape changed amid the latest Covid-19 developments.
The first goal was to ensure clubs and members could convene safely when restrictions were lifted after the first lockdown.
Next, the Advisory Group laid foundations for the club season, which progressed first when infection rates were low. This gave activity and games to as many people in the Association as possible. The success of this defined period approach will soon lead to a split-season becoming a feature of the GAA fixtures calendar.
The committee established an online registration system for all GAA participants – a scheme that has been highly effective as a track and trace system. Guidelines to players, coaches and officials to ensure safe practices were drawn up and communicated to units all over the country.
The appointment of Covid officers to ensure compliance was made mandatory for every unit. With a dozen county finals still to be played, the Advisory Group then recommended the suspension of club championships when compliance fell short of GAA expectations and advised condemnation of after match celebrations – in some places - that contributed to risk of community transmission.
Those celebrations – at an extremely sensitive juncture when positive Covid-19 cases were rising significantly - were a source of massive disappointment to the committee, who had worked hard to ensure all protocols were in place for before, during and after actual match fixtures.
Cork #GAA has pleaded with supporters not to breach Covid-19 guidelines after video emerged showing crowds celebrating Blackrock's county SHC victory yesterday pic.twitter.com/vXHUaeECYq

— RTÉ GAA (@RTEgaa) October 5, 2020
The committee also recommended playing final rounds of Allianz Leagues behind closed doors, recognising that infection levels were on the increase across the island.
Ulster GAA responded to spikes in transmission in all nine counties and unilaterally ceased all club activity during October to try to help keep communities safe amid the increase in positive cases.
In addition, there was the staggering success of the Cúl Camps which gave 71,000 children – and their parents – a welcome break from lockdown following the lifting of restrictions in the summer. Only one positive Covid-19 case was traced to these events – and it did not come directly from any camp activity.
Currently, under Level 5, pods of children are allowed to continue training as long as activity is non-contact, questionnaires have been completed by all, and parents return to their cars during the sessions.
Rapid testing has helped affected counties such as Wexford test, isolate and quickly return to training and it is believed that after the latest meeting of the Advisory Group last night that the GPA are now happy with all testing arrangements.
The potential knock-on effects of the Offaly hurling squad, where so many of the squad were deemed close contacts, are being closely monitored by the GAA, as up to now most playing and training contacts have been considered to be casual by the HSE.
Each case is separately assessed, however, and as the championship finally dawns it is another in a lengthy series of developments that will need to be tightly scrutinised and contemplated.
Listen to Dublin v Laois (Saturday 6pm) and Clare v Limerick (Sunday 3.45pm) live on RTÉ Radio 1, watch Clare v Limerick live on RTÉ2, and see highlights of both on The Sunday Game (RTÉ2, 9.30pm). Live trackers on both games on RTÉ Sport Online and the RTÉ News app.