It's hard to know where to begin and it's hard to keep up with the latest news.
Yesterday Wexford confirmed that six of their inter-county players tested positive for Covid-19 and Longford's request to move their Allianz League match away from Derry fell on deaf ears.
Eddie Brennan, the Laois hurling manager, asked "are we being a tiny bit reckless?" by going ahead with the inter-county schedule.
The day before Fermanagh were told no by the GAA after asking for a postponement of their football match against Clare due to 17 players being unavailable due to Covid-related issues.
Yesterday evening Leo Varadkar told Today FM that if the country moved to Level 5 restrictions there would be no championships.
In an age of uncertainty one thing we know for sure is that there will be more cases.
If all the resources at the disposal of our international soccer team and the professional rugby provinces cannot keep the virus at bay then it's only natural that the close-knit environs of Gaelic games will be hit too.
But is it worth it? That's the burning question.
"It's tough going but I think it's worth fighting for," says Offaly GAA chairman Michael Duignan at the launch of RTÉ Sport's GAA Championship coverage.
"There are a lot of people calling for the matches not to go ahead, which I don't agree with.
"If we look back at the end of the year, in December, I think the difference that playing these matches will make is massive. That's my motivation to try and keep it going."
December seems a long way off at this juncture and when the hits come thick and fast, as they are at the moment, the double All-Ireland winner's words seem optimistic.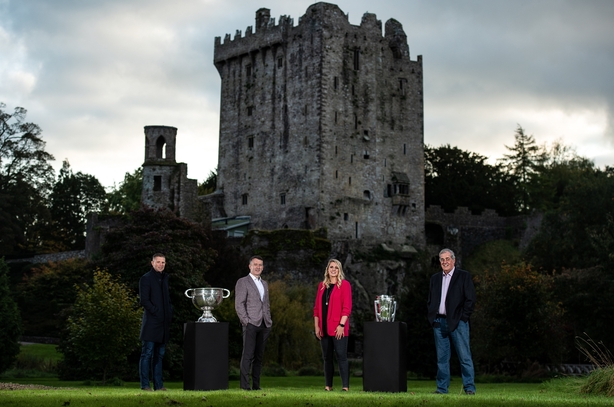 Duignan was speaking at RTÉ's Championship coverage launch where it was announced that over 50 live games will be on television and online, with exclusive live radio coverage of all games and The Sunday Game returning for a 41st year.
It's an unprecedented load for the national broadcaster, who will work with BBC NI and TG4 to bring the games to the masses.
Results of a Gaelic Players Association's survey, in which they have canvassed their members for how they feel about playing elite games during a pandemic, are expected later today. It's very important their views are taken into consideration.
"We have to respect player's choice and it's individual players' responsibility so if we can get that out of the way and follow the guidelines there's a hell of a lot to look forward to," says former Dublin midfielder Ciarán Whelan.
It's easy to point to the number of rising cases and make for the panic button. But that's a skewed point of view, argues Pat Spillane.
An outspoken critic of some of the Government's lockdown restrictions, the Kerry man has pleaded for a bigger-picture approach.
"There must be a balanced response to Covid that must take into account social implications, economic implications and health implications," he said.
"Health implications, yes, to Covid but what's a big worry around at the moment is diagnosis and treatment in relation to cervical cancer and coronary treatment, the whole issue – and we're talking about lockdowns – of mental stress, anxiety and depression."
Spillane makes no secret of the fact that he is sick of cocooning and believes that championship fare "will be a symbol that we are trying to fight back in some way against this deadly virus," an argument that chimes with former Wexford camogie star Ursula Jacob.
"Sport is becoming more important now and the value of what it can bring to everyone at home is really what's going to make a difference in the next couple of months," the RTÉ analyst says.
Of the situation which will see Kerry players driving in cars to Inniskeen in Monaghan for a League match on Saturday, Spillane is not enthused.
"It makes absolutely no sense for Kerry to have to travel to Monaghan in individual cars. It makes no sense the following week for Donegal to come the length and breadth of the country to come to Killarney," he says, exasperated.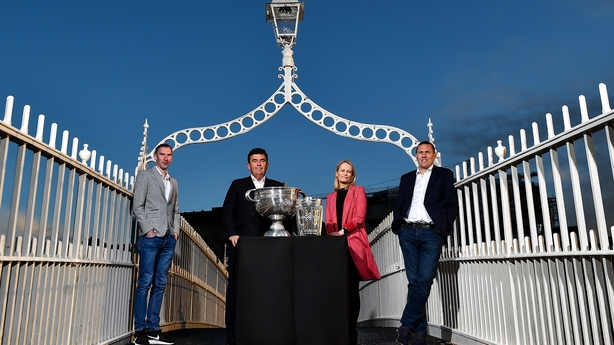 "The GAA should have said, where the counties are more than 100km apart all games should be played in neutral venues. The GAA might say [counties] are losing home advantages, they are not because there's no crowds.
"I think it's a mistake. The GAA have done brilliantly, return to training, return to play protocols...but [this is] bananas."
While the words of Duignan, Spillane, Whelan and Jacob certainly stir up hope that the GAA can provide entertainment for the people over a dark and unnatural winter, where as it stands, social visits to other households are forbidden, there is the other side of the war.
The battle against human nature.
Despite pleas ahead of county final season, celebrating communities could not socially distance.
Where the game is so closely linked to family and friends and community it was never going to be any other way.
The GAA called a halt, knowing full well that asking people not to do as they have done for over a hundred years was a waste of time.
But fast forward to the middle of December. There are two teams left in the race for Sam and two in the race for Liam.
To use an extreme but completely plausible scenario, two nights before the final a player starts to cough.
What then?
Spillane calls for them to show "responsibility" when that happens but Seán Cavanagh, the three-time All-Ireland winner with Tyrone, shakes his head.
"I totally agree and that's the right thing but you have to live in the real world," he says.
"It probably creates a culture now where players almost and will be encouraged to hide potential sickness and illness, which is kind of a scary thing.
"Because if I was a county player going up to the game and I started to have symptoms that were Covid-related I know in my head, because I was one of these guys who just always wanted to get on with it and never wanted to diminish my chances or the team's chances, I know I would be feeling, 'right, I have to conceal this'.
"That's the scarier thing for me that there is going to be players, I've no doubt, that either individually or from a team perspective, if they start to have symptoms they will be told to keep away from people, don't disclose close contacts.
"That's where it could get [out of hand]."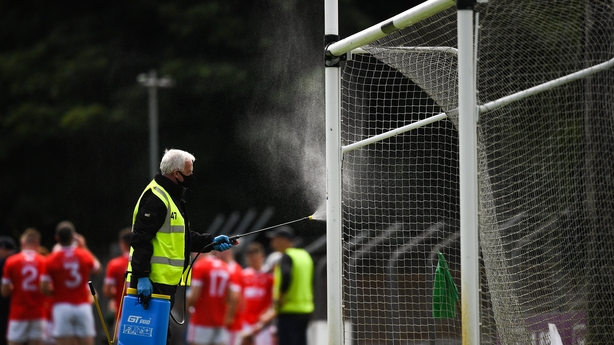 It could be a Wexford hurler, it could be a Mayo footballer. It could be anyone.
Cavanagh throws out a hypothetical to illustrate his point.
"If Kerry are going into a big game with Dublin and David Clifford starts to have a bit of a cough and is panicking, I've no doubt David Clifford will think to himself, I better just not tell anyone; I'll not go and get tested."
It's where human nature trumps common sense every time.
Spillane retorts: "I think we are underestimating these guys. I really don't think there's an inter-county player who will chance his arm with a symptom in a big match, and if he does it's wrong."
What both can agree on is that rapid testing can and should be in play.
"Whatever can be done to ensure a safe Covid-free championship [should be done]," says the eight-time Sam Maguire winner.
"It's inevitable we will lose a couple of teams and a couple of matches along the way," concedes Duignan, with the GAA saying that postponements will more than likely only be considered where there is a practical window to push out a game. Otherwise it's play with what you have or forfeit.
"Every game is going to be broadcast on TV or radio or streaming and it's massive for the people of Ireland to keep it going.
"If we look back and the matches have happened it could be one of the greatest All-Irelands ever to win because of the circumstances."
We are used to championship seasons full of thrills and spills. You get the feeling we are just at the top of the rollercoaster.
In a year like no other, RTÉ Sport will bring fans more live GAA Championship action than ever before, across television, radio and online. Coverage will include 20 games on the Sunday Game Live and 16 games available in Ireland through GAAGO, exclusive national radio commentary rights and extensive coverage across digital platforms.