Joe Canning says he is mystified by the GAA's decision to introduce yellow sliotars at short notice ahead of the All-Ireland hurling championship.
They have been trialled in the US during the 'Super 11s' format and with the advent of a winter championship, the GAA announced their introduction for 2020 last week.
Former Waterford manager Derek McGrath told RTÉ's Saturday Sport that, in his view, the decision to bring in the yellow sliotar was "rushed" and it's a point Canning agrees with.
"I just hope they're not the same as the Boston sliotars. I think it was Eoin Murphy who tweeted the other day that we'd need about 500 hurls because we'd break them - they're so hard," said the Galway All-Ireland-winning talisman at the launch of the Bord Gáis Energy 2020 Hurling To The Core campaign as their Leinster championship opener against Wexford closes in at the end of the month.
"I don't understand why we're playing with yellow sliotars, to be straight up about it. I don't know did they ask any players or anything about what the story was. Maybe they did.
"We've played with white sliotars under lights before in league time especially and I didn't hear anybody saying, 'Oh, we can't use a white sliotar'. So I don't understand it, but it is what it is. Two weeks before championship to change the colour of the sliotars without telling anybody, it's Croke Park's decision and you just have to go with it.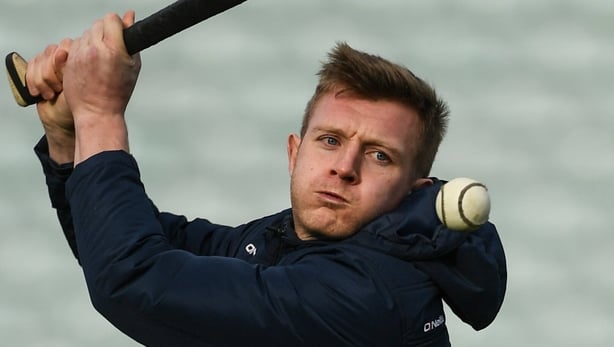 "It will take a bit of adjusting to get used to it. It's something that we haven't done. I'm playing hurling 28 years since I was four years of age so to change to something that you're not used to and give you two weeks to get used to it, it's just a strange, strange decision."
Canning, who turned 32 on Sunday, was back in action for Portumna from July onwards as the club championships took precedence and a split season is a future change he would welcome.
"I enjoyed being back with the club and I think it's the way forward. I actually think that club should be first in the year and then inter-county after that because if you think about it, for inter-county managers if you're looking at the year previous for club players instead of looking at the exact same period, it will be a lot harder to pick guys on form," he added.
"So why not have the club at the start and pick players on form for that year and bring them into inter-county if they're good enough?"
The club campaign gave him a taste for playing in front of drastically reduced crowds amid the restrictions in place to prevent the spread of Covid-19.
Far from zoning crowds out during games, he will feel the absence keenly regardless of which side of the tribal divide supporters are affiliated with.
"I think definitely you play off the crowd. I don't know many players that wouldn't play off the crowd to a certain point.
"Like, if you get a good score or get a goal, the roar of the crowd gives you an extra little bit and if you concede a goal, the roar of the crowd is harsher on you.
"The crowd plays a huge part in games. Even if you missed a score, the crowd go 'aww', you'd hear a sound right throughout the stadium.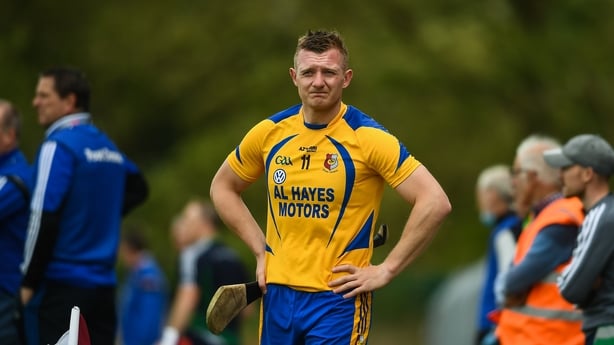 "With that not there, the success isn't as successful and the missing part isn't as bad. So the good isn't as good and the bad isn't as bad.
"That's the way I'd feel over the last while playing with the club. The crowds weren't there, we lost a couple of matches and you're not there for the extra little bit of people giving out to you after the match straight away with the crowds and stuff or if you win, the back slapping going off the pitch isn't there, so it does play a huge part."
His role on the field accentuates those senses, he adds: "Maybe being a free taker it's a little bit more for me because I know when i'm taking a free, you'd hear some guy in the stand trying to put you off. Then if you miss, you'd hear 40,000 of the other supporters telling you that it was a good wide."
With no margin for error in the battle for 2020 provincial glory, Canning is under no illusion about the challenge Davy Fitzgerald's Wexford pose in the Leinster semi-final.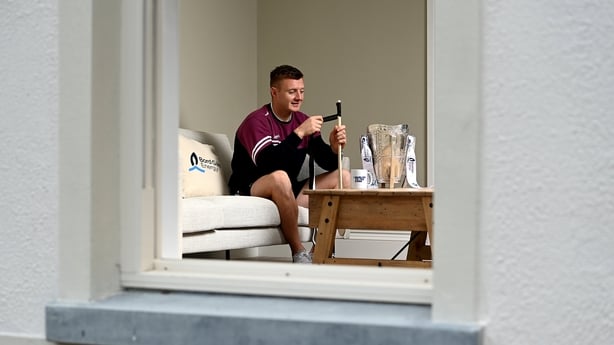 "They've come on a lot. Obviously they are Leinster champions and very unlucky to lose the semi finals to Tipperary as well last year," he said of the Model county.
"We've got a good rivarly with Wexford over the last number of years in Leinster. It's been very close every day we go out. We've gotten to know each other very well.
"It's a good game between Galway and Wexford and with Davy, I've known him from college days at LIT and he's a brilliant manager and I know from LIT days we would've done anything for him.
"The Wexford lads probably feel the same way about him, the Clare lads did as well.
"He's getting results with every team he works with. You look at Sixmilebridge there and the club have won back to back for the first time in a long time. He's a brilliant manager and a good guy as well."
Joe Canning was speaking at the launch Bord Gáis Energy's sponsorship of the 2020 GAA All-Ireland Senior Hurling Championship.