Former Waterford manager Derek McGrath believes that the GAA may have acted too rashly in allowing only yellow sliotars to be used in the 2020 Hurling Championships.
McGrath, who is part of the Laois minor management team, feels that counties may not have enough time to prepare for the change announced this week.
"I was lucky enough to see a couple of teams training over the last few weeks and I didn't see one yellow sliotar at any of the training sessions," said McGrath, who was speaking on RTÉ's Saturday Sport.
"I was hopping over to Carriganore to watch some of the Waterford sessions and there were no yellow sliotars.
"When it was announced yesterday I was saying to myself that it had been rushed."
With the championship season set to conclude in December, many games are expected to be played under floodlights and the yellow sliotar aims to help the visibility of the ball in such conditions.
It has already been trialled in the 'Super 11s' format in the US in recent years, but Walsh felt that it needed further testing before being introduced in the championship.
"I know there are people who have argued consistently in terms of the use of a tennis ball and the colour of it and the fact that we are heading into winter, etc.
"I would have liked to have seen a little bit more of a piloting of it. Not in terms of the research done, I know there has been extensive research done, but just in terms of the introduction of it now two or three weeks before the championship.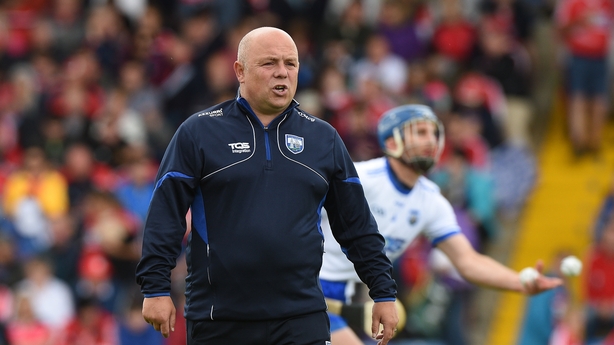 "I happen to be doing a small bit with the Laois minors and the manager (Liam Dunne) rang me this morning and said 'I have three dozen yellow sliotars for training tomorrow.' It will be our first time using yellow sliotars at training.
"It's just an interesting development. Call me old school. I might be radical in terms of ideas but I'm still old school in terms of the white sliotar. I'm willing to embrace it I suppose."
Listen to the RTÉ GAA Podcast at Apple Podcasts, Soundcloud, Spotify, or wherever you get your podcasts.