It's been a while since seven-time All-Ireland winner Michael Darragh Macauley trained with Dublin.
A groin operation over the winter kept him out of the early rounds of the league and the current focus on club action till September means thoughts of inter-county are on the backburner.
Unless you believe rumours of county teams training on the sly of course.
"We haven't been involved at all, to be honest," the 34-year-old insists. "Lads are doing their own bits but we're actually not involved.
"Everyone thinks we are training 24/7. We have secret underground lairs that we meet up in for kickarounds.
"Or else if they are doing it, I am not getting told about it anyway."
As well as rebuilding his fitness Macauley has kept himself busy by teaching yoga to cocooners, which is featured on the documentary 'The Toughest Summer' on RTÉ One on Tuesday night (10.10pm).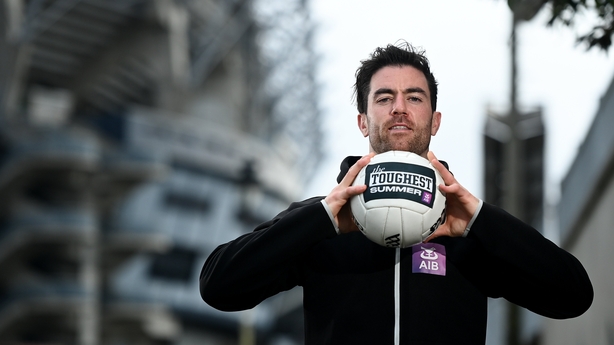 Macauley's Ballyboden St Enda's are the reigning Dublin senior football champions and will play a quarter-final against as yet undetermined opposition this weekend.
He has enjoyed the focus on club football without the distraction of county duty and would welcome the split-season model, which seems to be gaining momentum in GAA circles.
"It sounds like it makes sense," the midfielder says of the GPA's proposal that inter-county games should only take place between February and July.
"I'll never understand the GAA calendar for as long as I live. I haven't read the proposals but it probably makes sense to go all club and all county.
"We're normally balancing so many balls but we're only shooting one ball at the moment. Lads are just working their ass off playing with the clubs. Then come what may be in September or October.
"It is a nice way to look at it. Usually we are dipping in, playing a (club) championship match, coming out, playing inter-county, trying to get this fit that fast, and trying to do well in this game and that game.
"You just have club and a little bit of a simpler life in that regard. Inter-county at the moment is pretty irrelevant to us.
"That doesn't mean you're working any less hard. I can only speak from Ballyboden's point of view but Ballyboden train as well and as hard as Dublin do and as often as well so I think it's a very similar ilk."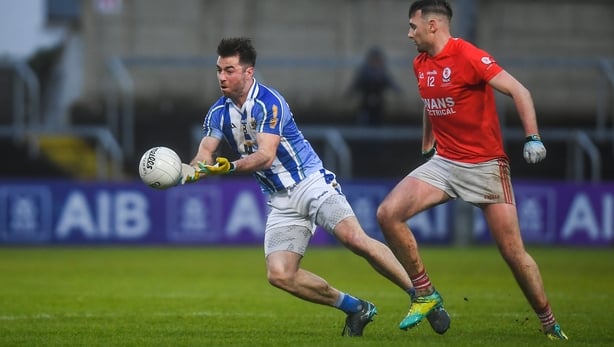 Dublin boss Dessie Farrell could be forgiven for feeling a bit sorry for himself right now. Having stepped into the immense shadow of five-in-a-row winner Jim Gavin just before Christmas, his first season in charge has been disrupted by the Covid-19 pandemic and the loss of a star man in Jack McCaffrey.
Will their rivals think the Dubs are there for the taking this year?
"People say that every year," says Macauley. "And they have as good a chance as every other year.
"Who knows the way it's going to work out but let's see who handles getting back playing ball the best. It will be interesting to see what happens come the winter.
"Dessie is not going to have sympathy for himself. Everyone is in the same situation. It's not easy.
"I think he knew when he took on this role that it comes with expectations but Dessie is a high achiever in all walks of life. I think a man like that would relish this challenge to be honest.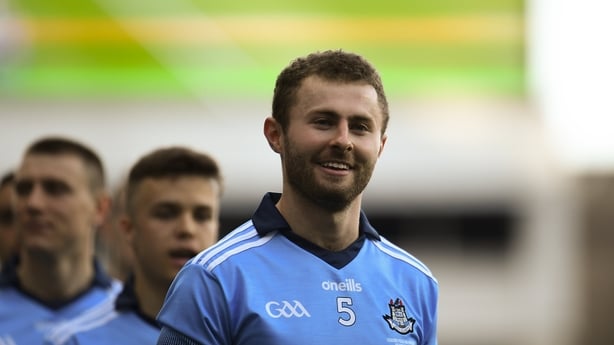 "I suppose it's tough for any player to walk away, that wasn't easy for Jack, I know that. But he's happy with his decision at the moment and it suits him.
"From a Dublin point of view, we'll definitely miss Jack's psychopathic smile on game day and people are aware he's a big presence in the dressing room. We haven't even got to feel the loss of that yet because we haven't been back in the dressing-room since but I think it's an interesting one.
"Sometimes the grass isn't always greener when you're winning matches and playing football. I'm sure it's going to work out well for him."
Another doctor who has made the headlines recently is Macauley's aunt Sarah, still a practising GP at 92. She has shunned the media spotlight however, her nephew says "She is stuck in her ways at this stage and she has no interest in becoming an Insta-hun anytime soon."
Macauley's club Ballyboden recorded their first positive Covid -19 test this week, which led to their Junior A hurling championship opponents Clanna Gael giving a walk-over rather than fulfilling a quarter-final fixture.
Macauley says the news was initially a shock but at the same time "it was always going to happen".
"It is probably going to happen in nearly every club you'd imagine at some stage. It is how you deal with it. I felt it was dealt with well as far as I know. It is going to be on a knife edge the whole thing.
"So it is a tough one, you would have to feel sorry for Clann na nGael as well."
"That kind of bond you have between players and community, that's been taken away from you"

Tune into @RTEOne at 10.10pm on Tuesday for #TheToughest as we look back on the impact of a summer like no other #rtegaa #rtesport pic.twitter.com/OMpc4rOVhJ

— RTÉ Sport (@RTEsport) August 24, 2020
As to whether the Dubs will even get to defend their title, given GAA president John Horan's warning that counties with outbreaks might have to 'step aside', MDMA is philosophical.
"Hopefully," he says. "In the Covid and lockdown, sometimes you'd think it is definitely on, definitely off, definitely on, definitely off.
"I suppose with all these things there is no precedence. We are all just making it up as we go along a little bit.
"I think it is going to be a tough one to handle. I wouldn't like to be setting the rules in Croke Park at the moment because it isn't easy.
"I'm sure there are going to be a few controversial moments over the next couple of months trying to get this thing off."