The overlap of inter-county training versus the end of the club season could lead to a very level playing field when it comes to the destination of this year's All-Ireland football championship, according to Kevin McStay.
Of course any predictions on what lies ahead for the GAA season are predicated on Government advice relating to the coronavirus.
McStay, while speaking on RTÉ Radio's Sunday Sport, was cognisant of that view, but did pay tribute to the GAA's 'Safe Return to Gaelic Games' document which was published on Friday evening.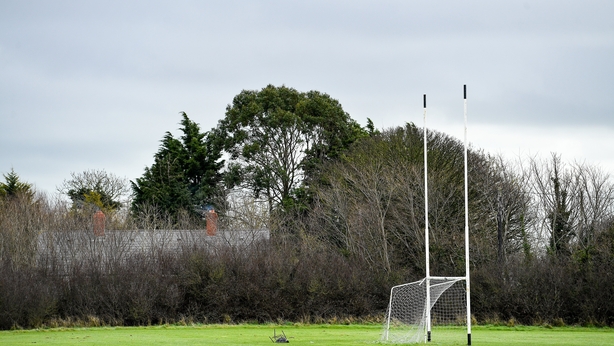 The key points will see walkways on GAA pitches will open from tomorrow. Club gates will open on 29 June, juvenile and adult club championship games can commence from 31 July, inter-county training to commence on 14 September, while the inter-county calendar will commence from 17 October. A full fixture calendar will be published in August.
"It's a very dynamic environment that we're in at the minute, things are changing very, very quickly and my sense is the GAA have captured the mood correctly with his document," said the former Roscommon manager.
"The idea that the walking tracks are opening up tomorrow is the first, big takeaway. In my view it should never have come to the walking tracks being closed anyway.
"I think as things change over the next month or so as they will do, and hopefully for the better they may take the view of truncating it even further."
"I think things can be speeded up a little bit going forward. When I look at the dates there is no doubt it can be done"
McStay also felt a pressure of sorts from GAA members across the country had an influence on Croke Park to publish the roadmap.
"There is no doubt they have come under pressure from their own," added The Sunday Game analyst.
"I don't think it has been aggressive pressure - it's just pressure based on the reality of the last few weeks. If you look at the number of cases reported and the number of deaths, they have been dropping significantly. The R number has stabalised and seems to be going in the right direction.
We need your consent to load this SoundCloud contentWe use SoundCloud to manage extra content that can set cookies on your device and collect data about your activity. Please review their details and accept them to load the content.Manage Preferences
"My own view is that John Horan's contribution (The Sunday Game - 10 May) was well considered and timely at that time. This latest release captures where the GAA public are and what they want. I think things can be speeded up a little bit going forward. When I look at the dates there is no doubt it can be done.
As for a possible speedbump along the way in the months ahead, McStay allued to the club versus county battle and how that might play out. Putting on his county manager's hat, he said: "I would have a difficulty if certain players weren't available.
"I wouldn't be happy with it. The best clubs get to the finals and the best clubs tend to supply most players for the county team. If you have finals taking place late September or early October, that's when the county manager is going to be calling on such players.
"Of course I will want them. I will do everything in my power to push rules, and probably head towards breaking rules if I can. Then you're back to strong officer leadership at county board level. There is the option of closing off expenses so that might hurt a little bit.
"I don't see any players still involved with their club late on going off and playing for their county so it will level the field. On 17 October, you wouldn't say Dublin are definitely going to win the championship. I think it will be a very level championship and there are five, six, maybe seven teams that over a short championship could hit form.
"You never know what might happen,"