GAA president John Horan does not expect football or hurling to resume while social distancing measures are in place, with the head of the organisation predicting a €50million financial hit this year because of the impact of Covid-19.
Speaking about a host of issues on the first episode of the new series of The Sunday Game, Horan discussed the careful approach the GAA will take and cast further doubt on playing behind closed doors or with sparsely-filled stadia.
Discussing social distancing remaining in society as Gaelic games potentially return, Horan said: "I can't see it happening to be quite honest. If social distancing is a priority to deal with this pandemic, I don't know how we can play a contact sport. That is what Gaelic games is. It is a contact sport.
"When you look at the level of contact in sports, scrums in rugby are probably at a different level. But I don't think to say our games are non-contact is correct, no."
Horan is adamant that the 2020 Championship must start this year in order for it to be played, while also admitting it is unlikely that the rest of the league will be completed.
Horan also said an unwillingness to put the task of maintaining Covid-19 prevention guidelines on volunteers was at the heart of the conservative roadmap for a return, which will see no activity at GAA grounds before 20 July.
"There was a concept in it that people could gather together in groups of four. We felt that just couldn't be marshaled within clubs and that is why we continue to keep our premises closed.
"Our clubs are led by a lot of good quality volunteer people and to put the onus on the volunteers within our organisation to make the decision to police and organise training within our facilities, we just felt that would be too much.
"You would have a group of four here, and there, and all of a sudden you would have a full squad gathering. Then the next thing after a period of that training, they'd probably push on and you could have a training behind closed doors.
"I've had contacts since from one or two club chairman who have said thanks for taking it out of our hands, because they were concerned how we were going to police it in our own grounds.
"We got a lot of calls that weekend from people looking for clarification of what the GAA's position was.
"We took our time, consulted with our county chairmen and management committee before we came out with our press release on Wednesday. I think we have taken the right decision.
"I'm not going to pass that responsibility onto the club volunteer who does a great job for us to make the decisions. Professional sport is in a different league because they don't go back into work and can be cocooned in a family situation. We can't do that and won't. I think people's health and safety is key to it all."
Horan also addressed the financial implications of the coronavirus pandemic for the Association.
"Throughout the organisation taking into account county boards and clubs, the loss for the year for us is probably in the region of €50m."
We need your consent to load this YouTube contentWe use YouTube to manage extra content that can set cookies on your device and collect data about your activity. Please review their details and accept them to load the content.Manage Preferences
For many seeking hope of a more imminent return to play, Horan remains uninterested by playing in empty stadiums or with limited spectators.
He sees the sport returning at a time when crowds of great numbers can.
"I have a bit of an issue with the closed doors concept. If it is safe enough for the players to be in close contact on the pitch, then it is going to be safe enough to have a certain number of people in the ground gathering," he said.
"I don't think behind closed doors is going to happen to be honest with you. I think if there is games to be on the pitch of contact sport, there is going to be a certain acceptance there will be crowds in the stadium. I think is where it is going to rest."
GAA pitches are to remain closed until July, and while Horan is looking at supervised re-openings for up to two hours for the elderly, the view that no team activity will take place before it remains the same.
October is the time frame for matches to resume and it is a position he is content with – and willing to move on if the situation changes.
"The July and October dates are ones we feel possibly a return will happen. If things improve and hopefully they will, then dates can be looked at and reviewed. They can be looked at in either manner, to be brought forward or pushed back. As it stands we feel both dates are a safe call at the moment.
"The level of contact that goes on in our sport, I would have a concern about putting people into contact sport and then returning to their family. I was talking to one club manager this week with four brothers involved in a panel.
If one GAA club developed into a word we use now, 'cluster' for Covid-19, I think that would be a very bad day's work on our part
"They have told him they are not going back because their father is elderly with an underlying health issue and they are not prepared to take the risk of bringing anything back to their father.
"There's a lot of people out there writing and expressing opinions, and I value everyone's view, but ultimately there is a responsibility there to get this right.
"If one GAA club developed into a word we use now, 'cluster' for Covid-19, I think that would be a very bad day's work on our part. That is something we are very conscious of, that none of our facilities are going to become a cluster."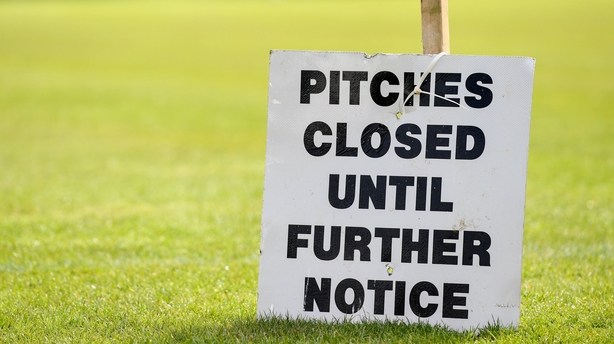 One issue which has also emerged is insurance.
Each sport faces uncertainty on their policy and being covered should a player contract Covid-19 while at a facility.
The GAA president understands that they would be at this point, but a key point is whether the organisation has taken enough preventative measures.
"Under our present policy, and I've checked this out, our players would be covered for Covid-19, provided we don't do anything unsafe. That is part of our decision-making process, not to be doing anything in terms of resuming games.
"That is a factor. Going forward I think insurance companies will probably exclude pandemics from insurance policies. As it stands up until the 31 October, if a player is involved in training or playing, they would be covered under the policy.
"But again we would have to make a very clear decision that we would have to put them in a safe environment to play games."
He cast doubt on using a testing system for players – definitely at club level - and said the sport is more likely to be back when there is a reduced need for testing in the country.
He will prioritise a return for the club championship initially as they factor as 98% of Gaelic games matches and levels up to minor will play league format rather than Championships, with minor and senior focused on knockout games.
"The key thing is contact sport. Our concern has to be the players on the pitch and their families and work colleagues. They are all amateurs and it is a hobby to them. I know they take it very seriously at inter-county level and they have a very serious approach to it.
"But we can't risk anybody's health. When this is all over and we are all back to normal life, I would hate to think as an organisation that we would have made a decision that cost any family a member of their family.
"We are holding those July and October dates out but if we can't realise those dates, then we will have to make more serious decisions and push it out more. If we push it out more it may mean we'll have to call off club or inter-county championships and maybe then we'll have to call off both.
"I think this year's Championship would have to start in 2020 and go into the first two months of 2021.
"After that, if we're back in action, we would have to move on and get on with the 2021 competitions. At this stage I would be inclined to say we will struggle to finish the league."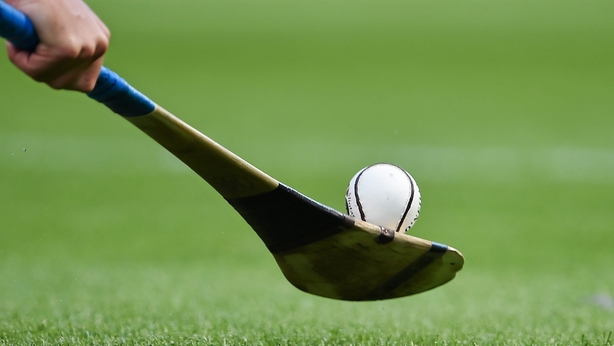 Financially it is also a worrying time for the GAA, with a lack of gate receipts and reimbursement of television revenue set to impact greatly on their trading year.
Centrally, Horan sees the hit at up to €30million, but overall it is much greater.
"It is a serious situation for us. It's one of the things that is quite worrying for us. We operate on a financial profile, such as the €74m last year, that all gets recirculated. We don't engage in building up massive reserves.
"So our whole operation and budgeting this year would have been on the basis of revenue streams coming in from games and sponsors.
"Looking at the figures at the moment, it looks like we will end up with a loss of €25 million to €30 million, centrally in Croke Park. That is the central GAA and the actual stadium.
"Throughout the organisation taking into account county boards and clubs, the loss for the year for us is probably in the region of €50m.
"Unfortunately [for those who have applied for grants], they have possibly just hit a bad time for their application. The money is not there. As soon as the money comes back on stream, we'll only be too delighted to be getting back our supporting our clubs with the money.
"A €50m loss throughout a whole organisation that doesn't keep big reserves, we just won't have the funding to hand it out.
"That is why I'm conscious that everyone should cut costs. We have done that in Croke Park with our budgets to trim it back as best we can. We want to be as robust as we can when we get the opportunity to come back."