Laois manager Eddie Brennan says the lack of GAA action this summer has only served to emphasise the part the games play in the Irish summer.
The country is preparing for the loosening of restrictions in stages with the first, from Monday morning, seeing more shops opening.
Collective training won't be permitted, however, until 20 July, with GAA President John Horan admitting to RTÉ Sport that there's possibility that there won't be an All-Ireland Championship in football or hurling at all this year.
Dublin ladies football manager Mick Bohan echoed these sentiments during the week on Game On on RTÉ 2fm, saying that a winter Championship didn't appeal to him.
Brennan, a garda by profession, admitted that sport has taken a back seat for him of late.
"The (Laois) senior management job is shut down, there's no doubt about that," he told Joanne Cantwell on The Sunday Game.
"Unfortunately, the Covid has definitely put a huge dampener on our year, and I suppose it's putting a value on where hurling and football sits with us once we roll into the summer months, and how much we enjoy it.
"But there's a very serious side to what's going on, and that has to be the number one focus."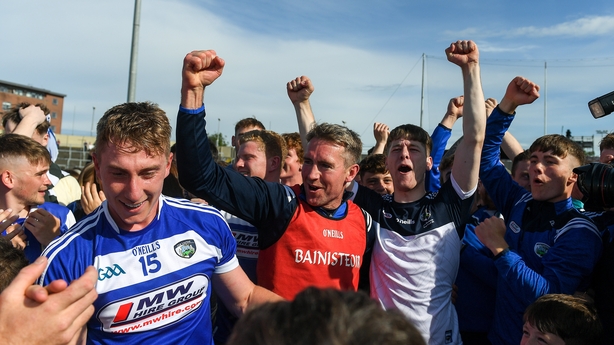 In terms of looking at a potential return to action, Brennan says that the players have been given more responsibility as they've had to train on their own.
"We'd have spoken at the start (of the restrictions) and my stance was that we leave the lads alone, and let them tip away for the guts of eight weeks," added the eight-time All-Ireland winner.
"My own twist on it was that if you don't have a timeline, and you're putting yourself into the players' boots here... they want the training, and the structure, and the routine, which is what makes us all work each week.
"At the same time, if you don't have something that you're aiming towards, something specific... the reality was they (Croke Park) were never going to say us that you've got three weeks to get ready for Championship.
"That wasn't going to happen, so in some ways we left them alone."