Dublin ladies football manager Mick Bohan believes the 2020 inter-county season should be scrapped if no vaccine can be found in time during the Covid-19 pandemic.
GAA president John Horan said at the weekend that he does not expect football or hurling to resume while social distancing measures are in place and says an October timeframe could come into play if the conditions are right and the LGFA are watching matters closely with regards to their own season.
The Dubs would be bidding for a fourth All-Ireland on the trot, but manager Bohan believes that unless a vaccine can be found in record time, the championship should be called off.
"The steps that are need to be taken on that, between finding a vaccine and getting it endorsed, it will be beyond the timescale [2020] we have to play with," he told 2fm's Game On.
"In my opinion, and it doesn't sit well with me even saying it, from the point of releasing pressure on everyone, this thing has to go for 2020.
"I think the carrot dangling of an October championship is a very difficult one, it's so ambiguous at the moment.
"You struggle to see if there is an answer in the short term.
"Our games were set up as social outlet for people. I'm hugely concerned if it goes to October, all of a sudden there is a scramble for grounds, for floodlit pitches and the weather turns bad and we find ourselves in all kinds of difficulty."
This week a Club Players Association survey suggested over a fifth of GAA players are unwilling to return to training before a Covid-19 vaccine is found.
An October championship is likely to see a revised format and the prospect of straight knock-out isn't one that appeals to Bohan and in that instance, believes the game would be better served by cancelling the season entirely.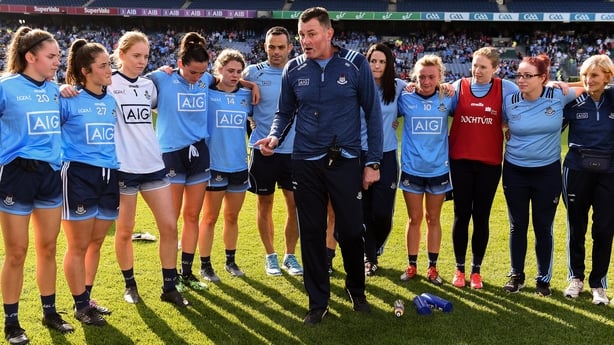 "I'd hate to see the competition just put on for the sake of a few games [if it were knock-out], I don't see the benefit in that.
"My opinion would be to kick for touch altogether until the new season if that's the case. That's not what we want, but the competition should be run properly over time.
With an involvement in a number of teams, Bohan admits that time away from the playing group is difficult for everybody, but in particular the more vulnerable members of any sporting team.
"People on the street are saying to me, 'it's not the pub I miss, it's the interaction'. It's the same thing with coaching a team.
"It's not just the game itself, it's the enjoyment you see from seeing players develop skills or solve problems, the interaction with people.
"No computer, no amount of phone calls can make up for that.
"I know from our own group that those who struggle with anxiety, and there are in every single team, who struggle with anxiety, are finding it very difficult. That camaraderie is missing.
"It's not just exercising on your own, it's about the training sessions. They have been taken away overnight and it is hard to deal with."