This weekend the Championship was due to begin in earnest with 11 provincial matches scheduled to take place.
RTÉ Sport is examining some of these matches and their would-be participants in greater detail.
Damian Lawlor celebrates the special place Clones has in the GAA and how Cavan-Monaghan this afternoon would have heralded the start of an Irish summer
***
The first steps on what both teams, Monaghan and Cavan, hoped would be a long journey were due to be taken this afternoon in Clones.
If a tourist stopped you anywhere in the land, looking to soak up what the GAA is truly all about, you might well point them to Clones or Thurles on a summer's day. Sun beaming down, the square and diamond bustling, music crackling and streets splashed with colour.
These are stadiums that owe nothing to anybody, both are probably in need of a bit of TLC, but yet are quaint as they are.
Clones' central location in Ulster - it's situated less than two hours away from every other county ground in the province - has led to it becoming a veritable backyard for other teams. A stop off at the Diamond and then down Fermanagh Street. Burger and chip vans doing the trade of the town and empty cider glasses on windowsills.
The venue has seen many modern-day marvels, not least when Arlene Foster became the first leader of the Democratic Unionist Party to attend the Ulster final in the stadium two years ago. Mrs Foster got a right old cheer, too, as she took her place to watch Fermanagh tackle Donegal in the provincial showpiece.
Arlene Foster today became the first DUP leader to attend an Ulster GAA football final. She crossed the border to see her native Fermanagh take on neighbours Donegal in Clones | Read more: https://t.co/zM37q01VJd pic.twitter.com/sGLN422jeq

— RTÉ News (@rtenews) June 24, 2018
The game itself was pretty forgettable save for the likes of Murphy, McHugh and McBrearty turning it on in the second half, but it scarcely mattered. The occasion was special, the weather warm and the place thronged.
This Sunday, the Ulster SFC preliminary round between Monaghan and Cavan was one sure sign that summer, finally, had rolled around.
It would have been a battle from the off.
Monaghan were under Seamus McEnaney's watch once more, they had a high-powered backroom team, a healthy influx of exciting young players and a cohort of established footballers who had already established the county as one of the best in the land. As the Allianz League veered towards a conclusion, they were sixth in Division One with five points but could easily have had another brace in the bag.
Cavan were motoring well. They lay third in Division Two when the whole season was brought to a screeching halt by Covid-19. They had worked hard to gain six points and stood just one behind joint leaders Armagh and Roscommon. Had they won their two last games against Kildare and the 'Rossies, they could have been promoted. There was plenty to play for even before Sunday's postponed game loomed.
Last year's encounter between the neighbours was exciting with Cavan showing more vigour on the day.
Would that result have been reversed this time around? Whilst they hadn't found their top gear this season, Monaghan had still scored 4-67 in five league games and were averaging about 16 points per game.
Just a tier down, Cavan 7-46 in their five outings, coming in at around 14 points each outing. It was all to play for. The ground would have been hard, the play brisk, and Clones would have been hopping.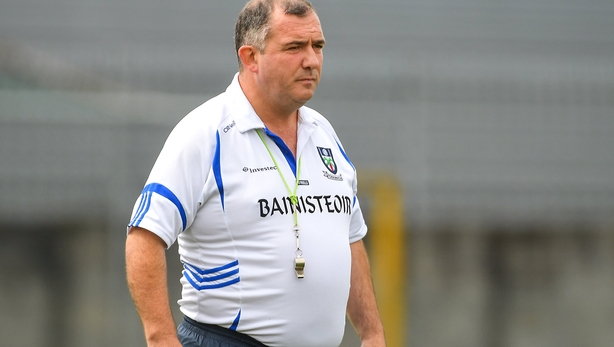 "The main thing now is that everyone stays healthy and nothing else matters," says McEnaney. "But from a footballing perspective, yes, this game would mean an awful lot to the people of Monaghan and Cavan.
"I live in Shercock, a mile out from the border, and the rivalry is immense. It's like the Old Firm derby when the counties play.
"It means a lot to the people of Clones too, to the town, and we know that everyone would all love to get back supporting games again. The business the game would have generated from the town all the way over to Cavan afterwards would have been huge. Clones needs these big games and hopefully it will be played in some format at some stage, but health comes first."
"I think this break really enforces what the GAA means to us all," McEnaney adds.
It's a tough time for everyone right now. People haven't seen their families in two months and are fearful for loved ones. For those working in the front line there are further concerns to carry each day.
From a sporting perspective,the GAA is trying to rally around communities, help the vulnerable and keep spirits strong. They also have jobs to protect and with no income being generated that's a challenge.
Sunday would have been a huge help to the Ulster Council who have spent the past two months trying to safeguard jobs and planning for all scenarios.
They would have taken in €1.6m in gate receipts for the entire provincial championship - and a total of €2.6m if you factor in commercial revenue on top of that. Crucially, 50% of that revenue would have been redistributed to the Ulster counties and clubs.
And this weekend's planned opener on 10 May, with a crowd of over 15,000 expected, would have been a huge kickstart for everyone concerned.
"These are uncertain times, we all have family to look after and we're all faced with same problem," Ulster PRO Declan Woods told RTÉ Sport recently.
"None of us know what's going to happen, or how long this will go on for and, from a sporting point of view, we are unable to give definitive guidelines to member and supporters. We are all stringently applying the regulations but trying to plan and look forward is desperately difficult.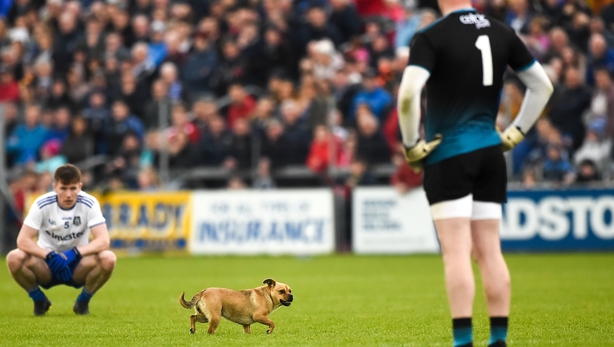 "Monaghan and Cavan would have been a huge game. The shops in Clones would be full, the restaurants too, pubs, shops, the local bus companies would all have benefited. So too would the sports stores that sell replica jerseys.
"But it would have been the excitement that such a game generates. I know sport is not the be-all and end-all and I am fully cognisant of the worrying times we have, and what people are going through, but our games are a great release too.
"If you moved around and talked to people, which of course you can't do at the moment, the topic of conversation would have been Cavan and Monaghan, who was injured and what the team would be."
Currently, it's a different scenario. Clones has seen many great days. We won't get one this weekend but there is always the promise of brighter days to come.
For now, that will have to do.