Andy Moran admits he is struggling to make sense of why the GAA felt compelled to introduce the advanced mark to Gaelic football.
Ex-Kerry All-Ireland winner Tomás Ó Sé had been among those critical of the nascent rule last weekend.
Former Mayo footballer Moran joined RTÉ 2FM Game On's Marie Crowe to preview this weekend's action but also gave his impressions of the advanced mark which was scrutinised by a wider audience during the opening round of Allianz Football League fixtures.
"I struggle to see the [need] for it," he said, adding that "it's a real shame that it's in".
"Everyone knows the game Australian Rules and we've a game called Gaelic football.
"Gaelic football to me is just a much better spectacle and a much better game.
"I see what they're trying to do with the mark. But I just don't get what we're trying to solve with the whole advanced mark.
"There's a new rule out now [where] you catch the ball in the large box and you're allowed four steps and the defender can't tackle you.
"That makes absolutely no sense. In Australian Rules when they bring in the mark, you stand your position and the fella who takes the mark has to go backwards not forwards. So it's done without thought."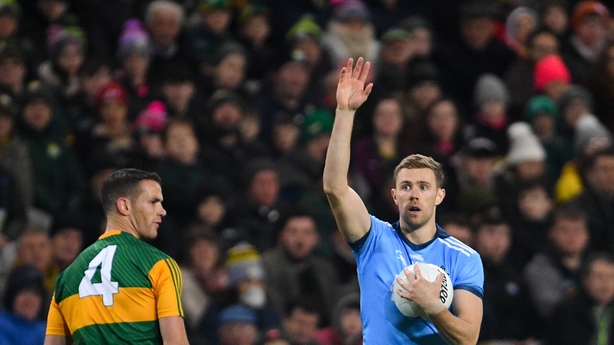 He feels the new rule overshadows what he regards as a current era of outstanding forwards.
"I'm just thinking we're in the hub of some of the finest forwards that have ever played the game and now we're bringing in a rule where we're just going to bring them a free kick," said the 2017 All Star Footballer of the Year.
"I struggle to see why this rule was rushed in. I struggle to see what the rule-makers see in the big advantage to it last year when we had it in the National League.
"And I'm struggling to see what they think it will bring to the game."
Moran touched on all the second round of Division 1 fixtures across the weekend and ahead of Dublin's visit to Castlebar, he was impressed with Mayo's upcoming opponents based on the opening round of fixtures.
"I think both teams need to be realistic about where they're at," he said.
"I was watching the Mayo-Donegal game last weekend and I switched over then and watched the Dublin-Kerry game shortly afterwards.
"Both games were exciting, both games were really good but you'd have to say the Dublin-Kerry game in terms of quality was a bit better.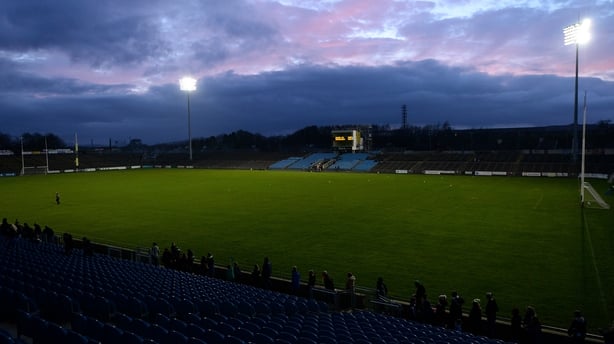 "I think they had more starters playing. For one, Dublin had a very strong team and Kerry had a very strong team, whereas both Mayo and Donegal were down a lot of their top players.
"The Dublin situation is fascinating. I think they always find a way. Kerry looked like they were going to win the game for long periods of it and Dublin down to 14 men.
"But I just think it's fascinating to see how well they're coached and how well they've been drilled over the last couple of years."
For Mayo, he does not expect James Horan to make too many changes in terms of tactics and personnel from the Donegal game.
"The week after we play Meath, which is a key game," he added.
"So taking the risk, even though it's the Dubs coming to town, big crowd, I think would be a silly thing for James to do."
Listen to the full interview with Andy Moran this evening on Game On from 6pm.