Colin Fennelly says Kilkenny hurling "is on the way back" after a bumper weekend in which clubs from the county won all three hurling titles.
Ballyhale's completion of the back-to-back on Sunday followed victories on Saturday evening for Tullaroan and Conahy Shamrocks in the intermediate and junior All-Ireland finals respectively.
For Fennelly, the weekend trophy haul, combined with Kilkenny's generally unexpected progress to the All-Ireland final in 2019, shows the county is on the way back following a couple of years of transition since the 2016 All-Ireland final loss to Tipperary.
"It's an amazing achievement. It shows Kilkenny hurling is on the way back," Fennelly told RTÉ Sport after the senior final.
"A lot of people put Kilkenny away last year and said they don't have a hope.
"And we got to an All-Ireland final and now you have the three club teams winning All-Irelands. It's great to see it on the way back up but it's up to us to push on from here."
Along with his brother Michael and TJ and Eoin Reid, the younger Fennelly now has a record five All-Ireland club medals.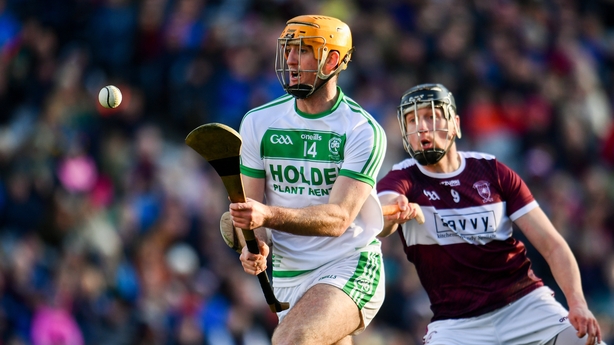 After the latest win, Fennelly admitted that he thought that Ballyhale's era of success was drawing to a close once Henry Shefflin's generation shuffled into retirement.
But the arrival of a new wave of talent, typified by the likes of Adrian Mullen, has sparked a fresh round of success, culminating in the club's first ever back-to-back at All-Ireland level.
"I thought it was over a few years ago and to see you the burst of young lads come through. It's given us new life and it's a new style and Ballyhale are on top at the moment.
"The older you get the more you enjoy it. Two years ago, I didn't think we'd win another county final, never mind an All-Ireland.
"And to win the back-to-back and to see our uncles, father and all the older lads. They weren't able to do it and they had such a great team. For us to be able to do it, they'll be absolutely delighted for us."