Unfamiliarity with the opposition is the default state in the inter-provincial club Championships.
'We don't know much about them', a player might admit of opponents from a different county, 'but sure we're only focusing on ourselves anyway'.
That fog of war has been dimmed by the now widespread use of video in club games and anybody claiming ignorance of Henry Shefflin's All-Ireland champions Ballyhale would be laughed out the gate.
But for Carlow champions St Mullins, Ballyhale's Leinster club SHC final opponents this Sunday, Kilkenny are neighbours with which they have an unusually friendly relationship.
St Mullins, located right on the border, are one of just four senior hurling clubs in Carlow and take part in the Kilkenny Junior Hurling League, an arrangement that is reciprocated for Kilkenny football clubs.
"We have huge respect for Kilkennny," says St Mullins captain and Carlow star Marty Kavanagh (24), who used to travel to All-Ireland finals to support the Cats, before his county became competitive at the top level.
"Carlow hurling can't thank Kilkenny enough for what they've done. As a county they've really brought us on leaps and bounds and now we get to go up against their very best so it's brilliant.
"We spent most of our spare time going to Kilkenny club hurling matches. Kilkenny club hurling is such a high standard, it's brilliant and we're only over the road. We would have seen a lot of them.
"Henry Shefflin would have been a lad I would have looked up to, definitely. All I used to do in my childhood was go to Kilkenny matches, with my uncles and my father. It was just a thing we did. So it's brilliant to go up against these lads.
"We (Carlow) would have played against Kilkenny this year in Championship, but that's about it. So we're really looking forward to coming up against the best."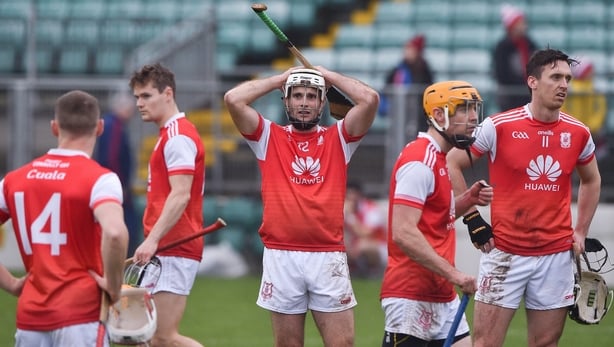 St Mullins had a dramatic path to the final, shocking 2017-18 All-Ireland champions Cuala at the quarter-final stage before James Doyle hit two late points to seal a comeback win over Laois' Rathdowney-Errill in the semis.
"We weren't given a hope," says Kavanagh of the victory over the Dublin kingpins. "Every game we go out there, we believe we can win no matter who we're playing.
"Obviously, they were favourites for the All-Ireland along with Ballyhale. But we played them in 2016 as well, we knew a bit about them. It was a matter of being in that game in the second half, and we knew we had a bit of experience, and we could overturn them and thankfully we did.
"After beating Cuala, there was a bit of hype to get over the line. We put pressure on ourselves to get over the line. Obviously, it was a great opportunity. But still Rathdowney were favourites going into that match, which we used as a bit of motivation as well for us.
"So it was a different feel to the Cuala match. It was just 'go out and hurl, nothing to lose against Cuala', whereas Rathdowney, it was an opportunity we don't want to let by. Thankfully we took it."
The players couldn't even celebrate their stunning win over Cuala as selector Micheál Ryan had suffered a heart attack and his son and player Oisín had had to leave the field to be with him. Fortunately, word came through that Ryan was going to be okay.
"It was an awful experience," admits Kavanagh. "There were lads crying. I wouldn't want to go through it again.
"Thankfully we got good news later that evening that he was coming around. Yeah there was no celebrations, but we could see after the Rathdowney match that everyone brought out those celebrations after that match."Obviously, it was an awful thing after the Cuala match, but thankfully Micheál is home from hospital now, and he was up training on Sunday morning. Thankfully it's all good."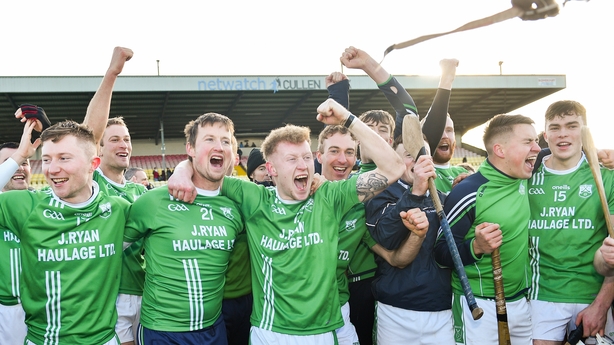 Éire Óg will face Ballyboden St Enda's in the Leinster football decider on 8 December, offering hope of a first ever Carlow clean sweep.
Kavanagh credits Mount Leinster Rangers, the county's first winners of the provincial hurling crown in 2014, as an inspiration for St Mullins.
"I was at all the matches," says Kavanagh of that run. "That was remarkable stuff. They won the intermediate All-Ireland two years before that and to win the Leinster senior and go onto the All-Ireland was brilliant.
"Them doing that gave us belief that we could do it. It gives every club belief that it can happen with that bit of luck. 
"It's definitely flying the Carlow flag. The support we get from other clubs is brilliant. You get some amount of texts on the phone before and after matches from different clubs and people in Carlow so it's brilliant.
"Obviously Eire Og are flying the flag as well so to have two Carlow teams in the senior final it's brilliant for the county."
To say St Mullins will be longshots at O'Moore Park is an understatement. But 'Mouse', so-called because a family friend observed he had "hair like a mouse" as a child, won't be falling into the trap of thinking the final is a lost cause.
"They're a star-studded team but we have savage belief in our group of players and that's all you can do is go out with the belief that you're here because you're good enough and that's the way we'll go into it.
"All we can do is try and win matches, and we've done that. St Mullins is a proud club. It's a well-known club around Ireland. It's 100 years old and that. It doesn't really bother us if we don't get respect. But we know who we're coming up against: the best team in Ireland. These are the games ye want to be playing in. So we're relishing it."
Follow Sunday's club action with our live blog on RTÉ Sport Online and the News Now App