Brendan Maher has won three All-Ireland titles with Tipperary but the trio of medals he has won with Borris-Illeigh are just as, if not more, precious.
One of those is from the Tipp senior hurling title that the small town secured earlier this month, for the first time in 33 years.
The remaining two are related to his other passion, music, which he credits for learning to handle the roar of the crowd.
"I've two All-Ireland medals actually in set dancing, I'm very proud of them," the sometime banjo player, guitarist and drummer tells RTÉ Sport.
"I don't know who was doing the commentary but I was referred to as 'the dancer' for a game.
"Scór and Fleadh Cheoil and that were big growing up and the GAA and the two kind of linked in, they were the two that were really pushed for youngsters. It was great, a great social thing to be involved in.
"I think I actually learned a bit from that in terms of performing in front of crowds, just going up on stage and playing music. I was doing that before I started playing hurling in front of any kind of crowd so it definitely helped.
"I stopped doing it around the age of 14 or 15 and I kind of pulled away from it because I started to get involved in hurling, pulled into the county minors, U16, then started getting serious about the hurling so time constraints meant something had to give.
"We still play music, my father and two brothers are in wedding bands so music is still strong in the family and we still have our usual singsongs and that on occasion."
We need your consent to load this SoundCloud contentWe use SoundCloud to manage extra content that can set cookies on your device and collect data about your activity. Please review their details and accept them to load the content.Manage Preferences
The Renaissance man turns 31 in January and as well as his prowess at music and hurling, the former special needs teacher has just opened a gym business in the tight-knit community, which has welcomed the distraction of the county triumph after a dark few months that witnessed a procession of funerals.
"It just felt like since August of last year it was just one after the other," he says.
"It started off with Martin Hayes unexpectedly dying, and he was a huge member of the club who was involved with several teams. That flowed into the news of Amanda (Stapleton) being sick and my own cousin Lorraine got sick and they both passed away.
"And then we had the two young men (John Ryan and Nicky Cooney) who passed away within a few months of each other. It just seemed like one after the other, it was just constant.
"I remember someone saying, 'God, if I have to do another Guard of Honour now, I'll go mad'. It just seemed like that was constantly happening.
"It's nice to have something positive to talk about and something positive to give people a lift. It hasn't got rid of thoughts about them. Obviously, the families affected are still grieving - that'll always be there.
"Two of the guys who passed away were 19 and 20-years-of-age. That generation have been hit very hard. It was awful to see them together. It was something you don't want to see again. The whole community are there for each other and it was really evident this year."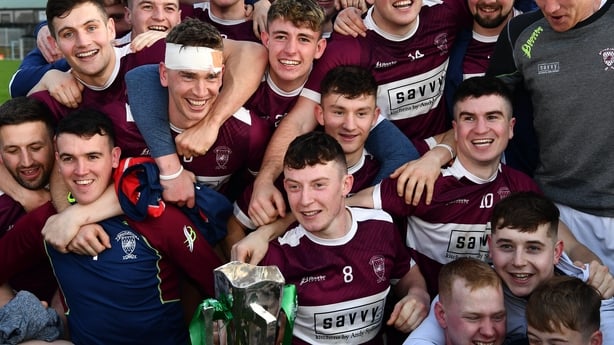 Maher has claimed All-Stars at midfield and half-back for a decorated Tipperary team and lifted Liam MacCarthy as captain in 2016. Still, nothing quite compares to winning with your friends and family.
"Myself and Dan (Tipp team-mate McCormack) were talking about it, and it's not to be disrespectful to anything we've won with Tipp, but it does trump everything," he says.
"You're going back to family members, you're playing with family members, with relatives, with people you've grown up with. To win together, it does create a special bond.
"Everyone is looking forward to going training, that's not always the case, especially when the weather is so bad. Lads are coming down now with smiles on their faces and you can't wait to get out on the pitch, as cold and wet as it is.
"We don't want it to end and that's another factor in why we'll be giving it everything on Sunday."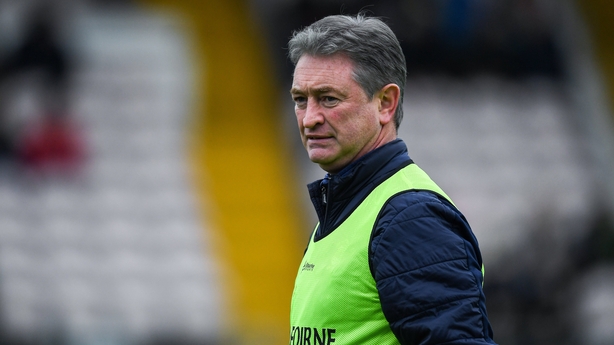 Sunday is a Munster final date with reigning champions Ballygunner. Tipperary clubs have won Munster only four times this century and none have claimed the All-Ireland since Borris-Ileigh themselves, way back in 1987.
Maher hopes that history can inspire 'The Cocks of the North', so-called because of the rooster on their crest - they also bring one to games as a mascot.
Not to mention the expertise of manager and Portumna native Johnny Kelly, who managed to temper his troops' celebrations enough for them to beat Glen Rovers in the following week's Munster semi.
"Johnny spoke to us on Wednesday night after the county final about his experiences with Portumna, how they won their first one and celebrated it in style and hadn't taken the next stages (seriously) and ended up getting caught by Dunloy who beat them unexpectedly.
"He said that they had huge regrets over that. And he was kind of saying it would be similar for us if we go out, don't perform against Glen Rovers, and lose. It would put a dampner on the county final win and we'd always have that in our minds.
"So that fairly well woke us up and got us to say, 'Lads, we need to get over this one now and make sure we take things going'. And, thankfully, we did that. It's the same again on Sunday."
The class of '87 are still a vocal presence around the club - "such characters" smiles Maher - and they are a source of both inspiration and motivation.
"I suppose it adds to your belief that you know the guys that were involved and you say 'If they did it, why can't we?' he ponders.
"You obviously want to push yourself as much as possible to try and emulate what they did as well. There are two sides to it.
"We're obviously huge underdogs against Ballygunner. But we want to get a performance out of ourselves and be able to go back to Borris-Ileigh with our heads held high. If that brings a win, then it would be a great position to be in looking forward to an All-Ireland semi-final.
"We believe we can do it. We're not going down to make up numbers or anything like that. Club hurling is club hurling and at this time of the year anything can happen and we'll give it everything we can."