It's a curiosity of the hurling world that two of the game's most successful counties struggle to convert their inter-county triumphs to club titles.
Today, Tipperary champions Borris-Ileigh will take on Glen Rovers of Cork in the Munster club SHC semi-final at Semple Stadium, and one of the teams will take a step closer to adjusting a record that makes underwhelming reading.
Since the year 2000, Tipperary and Cork have won seven Munster hurling titles each. At club level however, they've won only seven between them.
A Cork side last won the All-Ireland senior club title in 2004 and the victors that year, Newtonshandrum, were their most recent finalists 13 years ago. In fact, Limerick's Na Piarsaigh (2016) are the only Munster side to disrupt what has generally been a period of Galway-Kilkenny dominance.
A Tipperary team hasn't won the All-Ireland since Borris-Ileigh themselves in 1987, a staggering gap for a county that has lifted Liam MacCarthy six times in the interim.
Toomevara reached the St Patrick's Day showpiece in '94 but were the next Tipp winners of Munster a full 10 years later, and since Loughmore-Castleiney in 2007 only Thurles Sarsfields have brought the O'Neill Cup back to the Premier County.
Sars' win in 2012 was their first, and to date, sole Munster club win, despite having claimed eight Tipp titles between 2005 and 2017.
Conor Stakelum, an All-Ireland winner as a player in 1991 and selector with Michael Ryan in 2016, was just 18 years old back in 1986 when a Borris-Ileigh team back-boned by the likes of his brother Richie, cousins Bobby and Aidan Ryan, Noel O'Dwyer and Timmy Delaney tasted county, provincial and then national glory.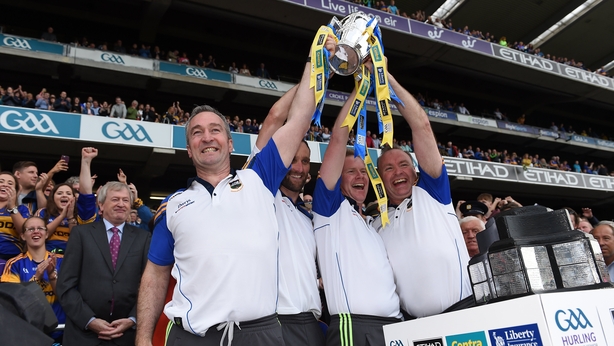 Conor aside, they were a seasoned bunch, and had won Tipperary crowns in 1981 and 83, narrowly losing the 83 Munster final replay to Kilmallock after what Stakelum calls "one of the greatest Munster club games ever".
In '86, they had to defeat reigning All-Ireland kingpins Kilruane in the county decider, before going on to dispatch Clarecastle in Munster and Rathnure of Wexford on St Patrick's Day.
Borris-Ileigh haven't had another opportunity in the meantime - last weekend's win was the club's county title first since 86.
For Stakelum, the failure of subsequent Tipp champions to emulate his vintage is hard to pin down but the attritional nature of the county Championship might play a part.
"It may be a combination of factors but there's no one factor that can excuse it really," he told RTÉ Sport.
"There are so many iterations of divisional championships in Tipperary that by the time you arrive in the Munster club championship, you have played more games than teams from other counties and are more likely to have picked up injuries or in less than peak condition. But I still think that's a poor excuse.
"After that, I'm struggling to explain it. The last five Munster Club Championships, the Tipperary team got away venues and quarter-final (as opposed to semi-final) draws. It's also a really competitive competition.
"For the All-Ireland series itself, it might be a little bit loaded in favour of Galway teams arriving in an All-Ireland final, because they have just one game and they are there. They may have an unfair advantage from that point of view."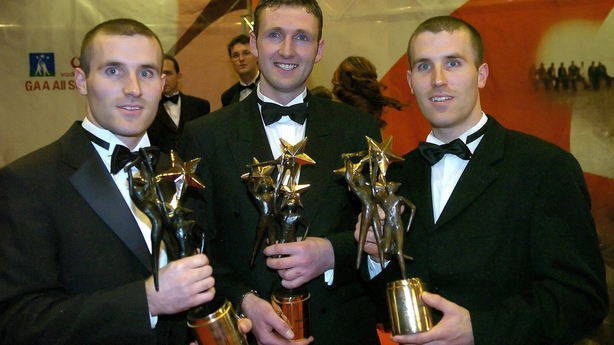 Ben O'Connor won three Celtic crosses with Cork, and was captain in 2004, but he also enjoyed sustained success with Newtownshandrum.
Newtown's three Munster wins (2003, '05 and '09) are the only Rebel provincial successes in the last 32 years, despite Cork clubs winning eight of the first nine club All-Irelands, from 1971 to 78.
O'Connor thinks himself, twin brother Jerry, and Pat Mulcahy being mainstays with the Rebels was a big part of Newtownshandrum's ability to contend on the bigger stage.
"Myself, Pat and Jerry were starting with Cork so that was a fifth of your county team," he told RTÉ Sport. "A back and two forwards.
"We were the backbone of the Newtown team then. Throw in the likes of Philip Noonan, Alan T O'Brien, Pat Mulcahy's brothers Brendan and Donal, who were in and around Cork panels...
"We had a bunch that was at the same age and matured together and were playing together for a long time. Other teams likes Sars and The Glen (Rovers) have had a mix of young and older fellas and there's a gap between them.
"The teams that have gone on since maybe don't have that many involved or have fellas who are on it for a couple of years then off it, then back on it again, rather than being regulars.
"The Glen have Hoggy (Patrick Horgan) and Stephen McDonnell. The only real starter is Hoggy. It's a numbers game at the end of it."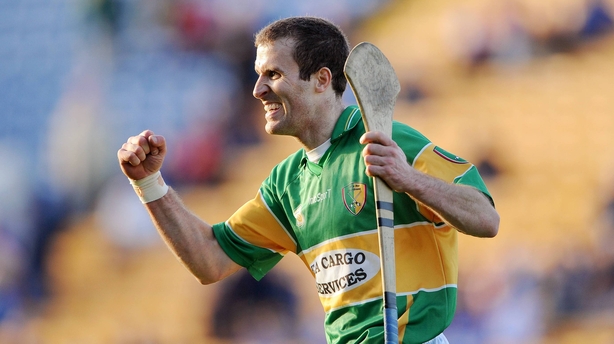 For O'Connor and Newtownshandrum, Munster was a liberating experience after the arm-wrestle involved in getting on top in the county.
"The hardest thing we found was to win Cork. We knew that if we won Cork, we had a right chance of winning games in Munster after that.
"There was no pressure on you really because you were after winning what you wanted at the start of the year, you had the number one thing done. 
"We probably beat better teams in Munster and could have been beaten in the county by worse teams. It was just a different game altogether, a different pressure.
"Once we got out of Cork we knew we could put it up to anyone. They wouldn't know a whole lot about us and we wouldn't know a whole lot about them. In Cork, people would be trying to put plans in to stop you playing whereas in Munster teams always went out to win the game.
"Maybe it just suits some teams but I always found playing in it a breath of fresh air."
Newtown twice went all the way to Croke Park, beating Dunloy in 2004 and losing to Portumna in '06.
"They say you have to lose one to win one but lucky for us we won one before we lost one!"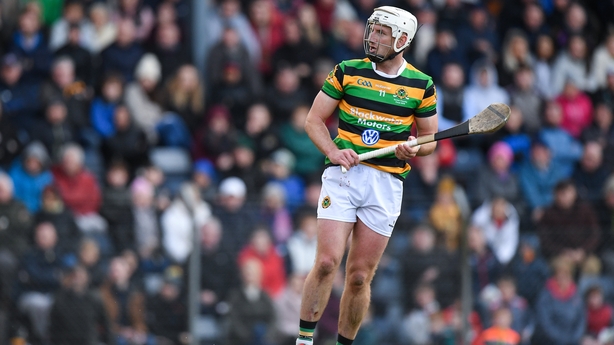 The Glen won back-to-back Cork crowns in 2015-16 and reached the Munster final in the latter year, where they lost to Ballyea.
They are only here this time though because the side that beat them in the final, Imokilly, are a divisional team.
Will they be able to get over the disappointment of the county final and put it up to Borris-Ileigh? O'Connor thinks so.
"I'd give them a chance," he says. "A few years ago, they ran Ballygunner close. The Glen had chances on the day to beat Imokilly.
"Patrick Horgan can be a match-winner on any day. Stephen McDonnell will mark any marquee forward that he has to. There are a few more good young fellas coming through.
"I'm sure at this stage, the disappointment of losing the county final is gone out of their mind now. If they had to play the week after I would have said they were in big trouble but after a break and a couple of matches again they will be mad for a go at this now."
Stakelum hopes the opposite is true and that Borris-Ileigh will arrive in a better frame of mind than the Cork city side.
"I couldn't see it as being ideal preparation," suggest Stakelum of Glen Rovers' final defeat.
"That would be to have achieved something monumental in the weeks gone past. That's something that binds a group together beyond any doubt, and coming down the home straight with five or ten minutes to go, that's where that will be cashed in.
"Glen Rovers may not have that resource to draw on."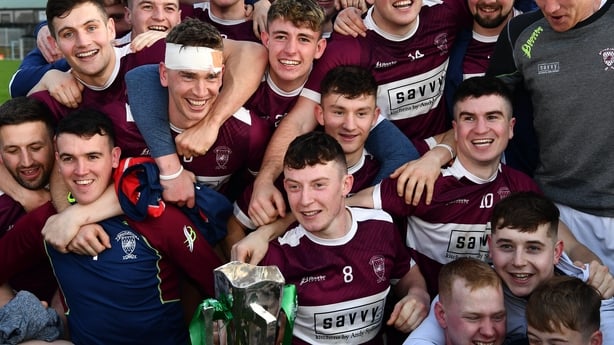 The other question is how fresh Borris-Ileigh will be?
Stakelum thinks they'll be ready, despite trying to regroup after the emotional high of ending a long wait for Tipperary glory last Sunday, which was set against the backdrop of the tragic recent loss of three young locals.
"It was absolutely magical," he reflects on the win over Kiladangan. "After 33 years, you can imagine the emotion in the parish, particularly with all the upset the parish has dealt with.
To win anything worthwhile you need experienced generals
"I'd say they are done now with the celebrations and looking forward to Sunday.
"They were beaten in '16 (in Tipperary), they have been coming, and now the monkey is off their back. We have home advantage and it's a semi-final.
"To win anything worthwhile you need experienced generals. We had them and they have them, no greater than Brendan Maher. You have Dan McCormack and Paddy Stapleton. Add into the mix youth like young James Devaney (scorer of 1-04 against Kiladangan) and Kevin Maher."
"It will be less about speed and tactics and more about the raw primal instinct and Borris-Ileigh will compete with the best of them when it comes to that."
Follow all Sunday's club action with our live blog on RTÉ Sport Online and the RTÉ News Now App