It has been quite the year for twin sisters Louise and Nicola Ward.
The pair were part of a Galway team that marched to an All-Ireland final, and in a gritty display against reigning champions Dublin, fell just short of landing the big prize in Croke Park.
Midfielder Louise and defender Nicola were rewarded for their starring roles with the Tribeswomen when they landed All-Stars at last weekend's annual banquet, becoming only the second ever set of twins named in the same All-Star team, after Waterford's Martina and Geraldine O'Ryan in 1992.
Now their sights are once again on an All-Ireland title when Kilkerrin/Clonberne compete in their first ever ladies decider this weekend.
A 5-12 to 2-10 victory over Foxrock-Cabinteely last time out helped to banish their semi-final hoodoo, having lost all three previous games at the penultimate stage, including to Saturday's opponents Mourenabbey last year.
"We had under-performed in semi-finals and to finally break through was a massive, massive thing for us," Louise, who plundered two goals against Foxrock-Cabinteely, told RTÉ Sport.
"We are a year older, a year wiser and happy with how we are going this year. We had slow enough start in the county championship, coming back off the inter-county campaign. We are progressing as a team."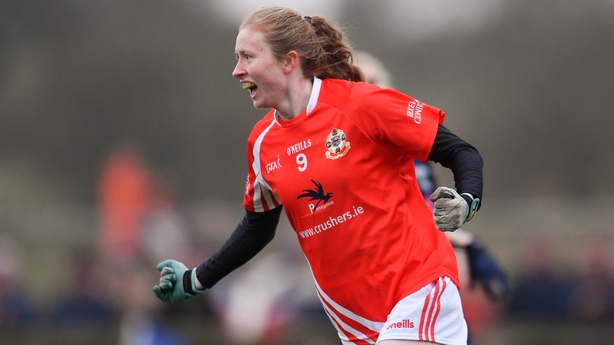 The Galway champions take on the holders at the LIT Gaelic Grounds (throw-in 5pm) and Ward insists that a couple of key lessons were learned in the eight-point defeat to the Cork outfit 12 months ago.
"We have corrected a lot of things. Mourneabbey are a very physical team and we brought the ball into tackles an awful lot.
"Last year we had nine scores from 30 chances. That's not good enough and it wasn't enough to win on the day."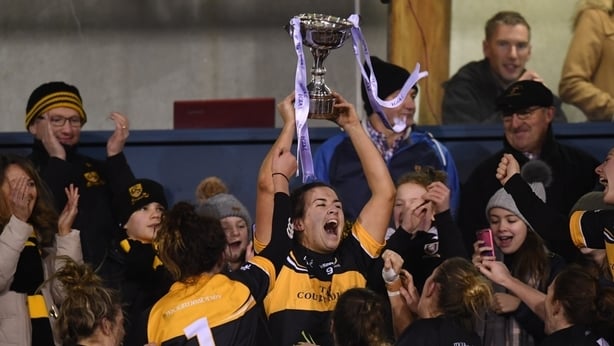 "I was delighted to see them win last year because they had suffered so much heartache in the past few years, but we want to win this one ourselves," she says referencing Mourneabbey's final defeats in 2014, 2015 and 2017 before getting across the line last year.
Winning the Dolores Tyrrell Memorial Cup would of course be extra special for the Ward family, especially given both twins have had their fair share of injury setbacks over the past 12 months.
It was a tough road back for her Nicola last year. At times we didn't think we would get that opportunity again because she had such a bad knee injury
Louise missed the best part of four months in the early part of the year, while Nicola returned to action in June after a serious knee injury. So serious in fact that Louise wasn't sure whether her twin would be there to soldier with her in the club jersey again.
"It was a tough road back for her [Nicola] last year. At times we didn't think we would get that opportunity again because she had such a bad knee injury.
"It's good that she's back, it's like having a safety net. If things are going against us that she would drag us through.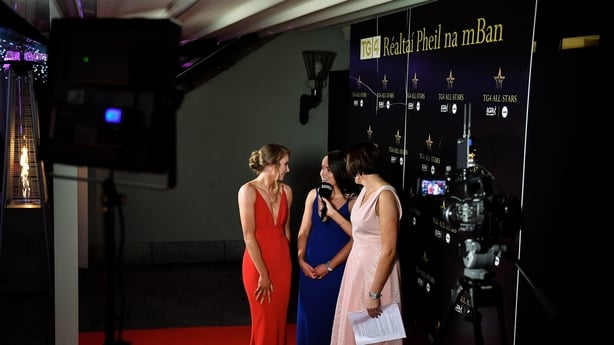 Though family connections are peppered right around the squad as the club gears up for the big day.
"There are so many pairs of sisters I couldn't even start to name them. It's a real big family occasion, one that the two parishes, Kilkerrin and Clonberne are looking forward to. It will make it extra special if we can get over the line on the day.
"It's a massive journey that we have all been on together. To get to an All-Ireland final is massive. The past defeats have even made this a bit sweeter.
"Now that we are there, we want to win it."