The dust had barely settled on the Dublin footballers' history-making exploits against Kerry last month when Con O'Callaghan was donning his Cuala jersey.
Granted, he's not the first inter-county player to have to turn things around quickly for their club after a big championship game, although the work of the Fixtures Calendar Review Task Force might see those sorts of occasions becoming a less regular occurrence in the future.
O'Callaghan wasn't just filling a position on the field though, as he scored two goals inside seven minutes against Kilmacud Crokes. He would add another three points from play over the remaining 50 minutes, or so, as the 2017 and 2018 All-Ireland champions impressively dispatched their south Dublin neighbours.
Cuala manager Willie Maher discusses just what prep Con O'Callaghan needed to make a return to hurling so soon after winning an All-Ireland with Dublin#RTEGAA podcast:

🎙 Apple https://t.co/S9GZkgKsOs
🎙 Spotify https://t.co/3QdGTK35uU
🎙 Other https://t.co/12rlCO3xo7 pic.twitter.com/XNxKXtGA1o

— RTÉ GAA (@RTEgaa) October 8, 2019
Since then the Dalkey men have gone on to book their place in the final with a ruthless performance against St Vincent's, and it would be no surprise to see them in the shake up for provincial glory, if not more.
Speaking on this week's RTÉ GAA Podcast, his club manager Willie Maher says O'Callaghan didn't do much training in the run up to the Crokes quarter-final.
"He didn't do a whole lot, being honest about it," according to Maher.
"He was there. He's always there when we needed him and wanted him, and I suppose you're just kinda trusting him, and the talent that he has, and the guy who he is.
"I assume he has been pucking around for the summer, even with brothers or friends, but the level of training was very little.
"It's a fascinating situation to go play so well against your local rivals in Crokes the week after the All-Ireland football final. That's testament to the fella Con is."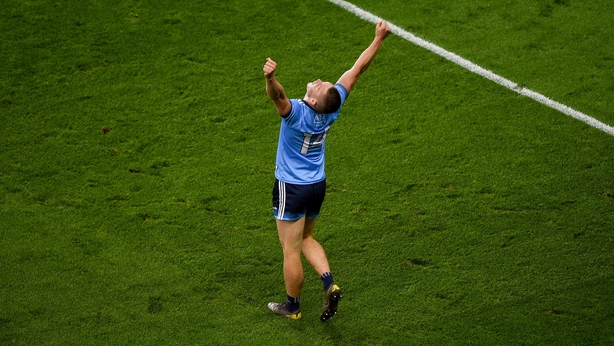 In the blue of Dublin he had hit four points as Jim Gavin's side claimed their place in the history books against Kerry last month.
Over the summer he had been a hugely significant piece of the jigsaw, with his goals against Mayo coming in arguably the most impressive spell of football that team has ever played.
It helped to earn O'Callaghan The Sunday Game player of the year award, as well as a place on RTÉ's team of the year.
The great pity, particularly for followers of the small ball game in the capital, is that he's only ever elected to make himself available to his club for hurling, rather than to his county.
This morning the fixtures were confirmed for next summer's Leinster championship, with Dublin facing the same daunting task that they've had to deal with over the last two campaigns.
First up is Kilkenny, followed by a clash with defending champions Wexford. The recent attempts to beat those counties have not gone well, with the late snatch-and-grab draw against the Yellowbellies at Parnell Park their best result in the four games since the introduction of the new provincial format.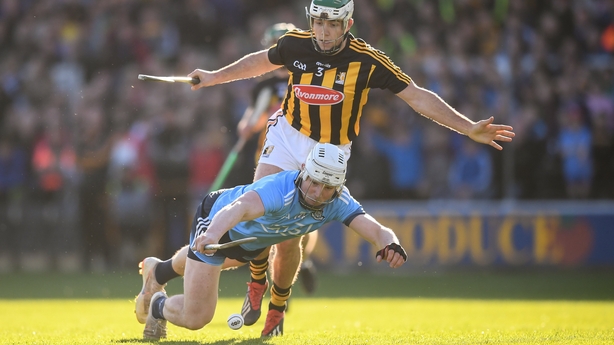 When Mattie Kenny was promoted to manage the Dubs, hope sprang up around the county that O'Callaghan might throw his lot in with the hurlers, but it hasn't happened yet.
"Possibly, yeah," is Maher's understated response when host Mikey Stafford suggests that Kenny will be frustrated not to have O'Callaghan in his panel for 2020.
"I haven't spoken to Mattie about it. All teams would want someone like him because he's a very, very talented hurler.
"But that's just the way it is. It's a case of training with what you have, and moving forward. I'm sure Mattie will do that in 2020."
For now, we'll have to continue to enjoy O'Callaghan's hurling talents in red and white, and not blue, starting with Sunday week's Dublin hurling final against St Brigid's.
Listen to the RTÉ GAA Podcast at Apple Podcasts, Soundcloud, Spotify, or wherever you get your podcasts.