Dublin-Kerry is the All-Ireland football final we needed this year.
Not necessarily because the Kingdom are the team best equipped to stop the Dubs' bid for five in-a-row immortality – the Boys in Blue have proven time and again this decade that they are significantly ahead of the rest and it will take an upset of epic proportions for them to lose.
This is the final that the GAA, the public and, indeed, Dublin should have been hoping for.
Had Tyrone beaten Kerry in Sunday's second All-Ireland final, the first Sunday in September would have been a tough sell as no one outside of Mickey Harte's Red Hand County set-up would have been able to convince themselves that they had any chance of winning.
Mayo, as they proved with a brave performance on Saturday, would have brought their unique brand of controlled chaos and the colour and noise that comes with it, but history has thought us that they would have fallen short.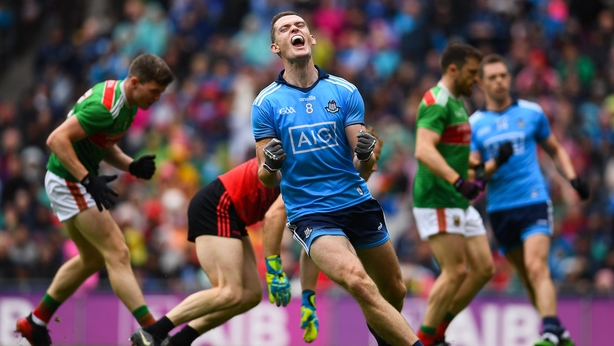 No, Kerry were the only team for the job.
The Kingdom are the Gaelic football gold standard. Even though Dublin are going for their seventh All-Ireland title in this decade their 28 crowns still leaves them nine behind the roll of honour leaders' 37.
The Green and Gold are the only team in living memory to come close to a football five-timer when they were halted by Séamus Darby's famous late goal for Offaly in the 1982 All-Ireland final.
Five in-a-row is the last great mountain that hasn't been climbed in either hurling or football and either Dublin will make history or they will be stopped by their greatest rivals on the biggest stage. It's guaranteed box office.
Old firm finals often don't do it for the wider public and there was as sense of disappointment among many hurling fans when Tipperary and Kilkenny won their semi-finals to ensure we ended the decade just as we begun – with two of the big three in the final.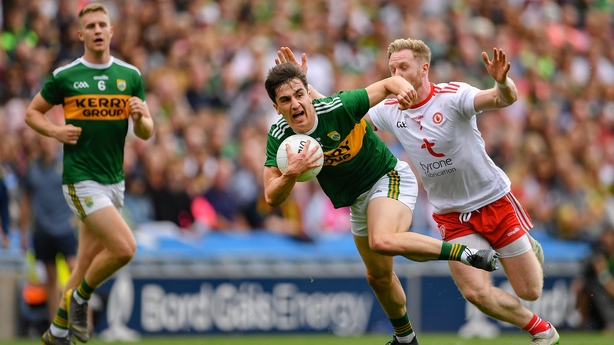 A Mayo-Tyrone football final would have generated huge anticipation around the country, but it was never going to happen; it was always going to be Dublin against someone and it's best that that someone is Kerry.
"They will be rank outsiders in many people's opinion. That view won't be shared by anyone in the camp. They will believe they can and will win," said former Kerry manager Éamonn Fitzmaurice in his column in the Irish Examiner on Monday morning.
"It will make for a fantastic All-Ireland final. There is so much on the line for both teams. More than an All-Ireland, if that is imaginable. Dublin can become the first team to achieve the mystical five in-a-row, while Kerry can stop them and protect the green and gold heritage that contains two four in-a-row teams."
Head printer Liam is sásta with the first shirt off the press. #Dublin #5inarow #LimitedEdition pic.twitter.com/wkPwZQM0h6

— Hairy Baby T-Shirts (@HairyBabyTees) August 12, 2019
Dublin's dominance has created a problem for the GAA, one they are unwilling to admit to, publicly in any case, and the lack of challengers has seen people turn off despite football enjoying a good championship overall this summer.
The crowd of 33,848 at Croke Park on Sunday for Kerry-Tyrone was the lowest since the 1990's and was more than 20,000 down on the same fixture four years ago.
There was a feeling that this was a second-placed play-off, though the suggestion that ticket prices were a problem is a red herring. Sure, full price tickets for adults were €50, but children's tickets were available for €5 and GAA members could buy Davin Stand tickets through their clubs for €20 for this game.
Football is in rude health in many ways, in others it's sick and in need of serious treatment. The medicine will take some time to kick in once it's finally administered and until then Dublin-Kerry is the best short-term fix that we could have hoped for.