If you're looking for a player that embodies this current Mayo team, look no further than Colm Boyle.
The 33-year-old garda is the heartbeat of James Horan's outfit and in many big games he's the player that sets the tempo.
That he regularly does that with a juddering tackle on a man much bigger than himself shows you what he's all about and his team-mates are always quick to follow him through the gap.
That Boyle's inter-county career had a long and difficult gestation perhaps prepared him for adversity. Or maybe it was his ability to overcome adversity that prepared him for his wilderness years.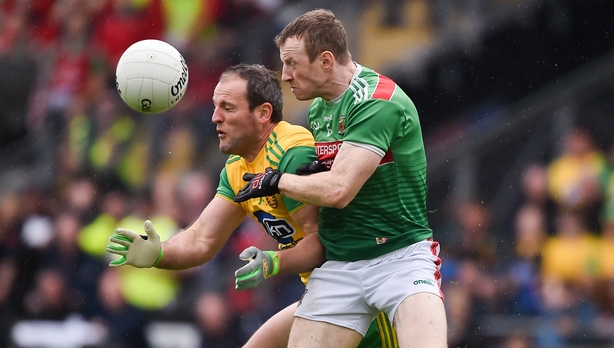 Either way, he had to wait until his mid-twenties before he earned a recall into James Horan's squad following a brief and unsuccessful stint at the highest level in wake of Mayo's 2006 All-Ireland Under-21 win.
The Ballindine man made his debut against Sligo in 2008 and then drifted away, only to reemerge following his club Davitts' run to the All-Ireland intermediate final in 2012, which they lost to Kerry's Milltown-Castlemaine, via a stint with the county's junior side.
Seven years and countless selfless acts on the field later he is leading the charge to Croke Park for Mayo's All-Ireland semi-final showdown with Dublin at Croke Park on Saturday.
Boyle certainly isn't big by inter-county standards at 175cm (5'9"), but anything he lacks in size he more than makes up for in attitude. A profile in a local newspaper described him as 'a bag of weasels' and that's one way to describe his cranky on-field attitude.
It's unlikely that any half-forward he has ever marked will have added him to his Christmas card list; he's combative, he hits hard and often, and if you beat him to a ball or in the tackle he takes it as a personal affront.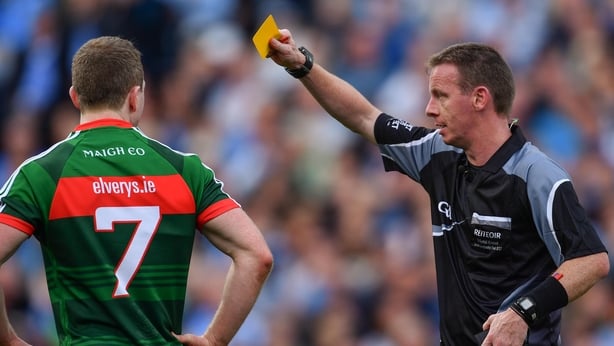 He has skills on the ball too – he carries effectively, passes intelligently and is able to kick a score when it's required too, such as his vital goal in the 2017 All-Ireland semi-final draw with Kerry that Mayo went on to win after a replay.
His accuracy isn't a surprise when you learn that his first Mayo minor appearances were as a forward before he was converted to the half-backs, though he has occasionally been shifted to the corner for his man-marking qualities.
Interestingly, 2017 was the year that then-manager Stephen Rochford regularly replaced Boyle before the hour-mark, with GPS data and statistics on metres run given as the reason for his substitution.
He lasted 68 minutes in that draw with Kerry and was named man of the match. This year he has been more often on the field start to finish as he continues to defy the advancing years with performances of energy and intent.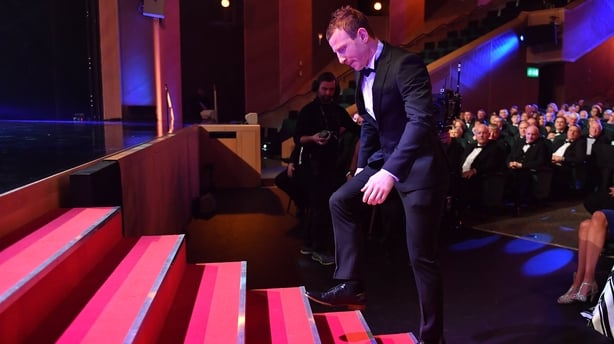 Reflecting on the stop-start nature of his early days with Mayo, Boyle said:  "I was 21 at the time and physically and mentally I was at a different place than I am now.
"The plan was just to get back playing good football which I probably hadn't done in a couple of years and it developed from there. It was always in the back of my mind to get back (with the seniors) and I didn't know if it would work out. Thankfully, it did."
Boyle, a Manchester United fan who once appeared on a Sky Sports vox pop outside Old Trafford before a match with Tottenham Hotspur, has played in three losing All-Ireland finals and has also lost two All-Ireland semi-finals.
He has been knocked back on his arse, literally and figuratively, often enough and keeps coming back for more. He'll be leading the charge again on Saturday.
Follow Dublin v Mayo (5pm) and Kerry v Tyrone (Sunday, 3.30pm) via our live blogs on RTÉ.ie and the News Now app, watch live on RTÉ2 or listen to radio commentary on RTÉ Radio 1 and RTÉ Raidió na Gaeltachta.