Stephen Rochford was the last manager to set-up an inter-county team that was set to face a Dublin squad with Diarmuid Connolly in it.
That was in the Allianz League last year, as Mayo fell to Dublin in a repeat of the previous summer's All-Ireland final.
Since then, Connolly has been to the United States, to play with Donegal Boston, before returning to Dublin Championship action with his club St Vincent's.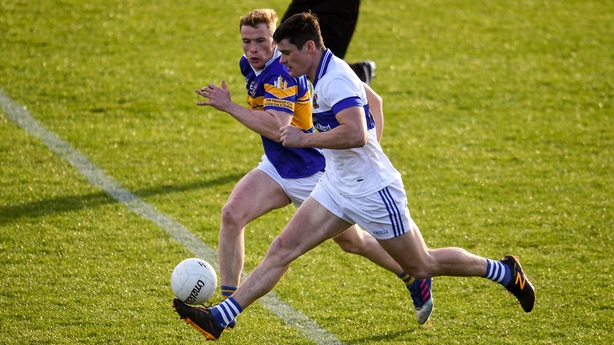 He's been played in the forwards, as well as in the half-back line.
More recently, he was back at his most dangerous, kicking two goals as the Marino club beat Kilmacud Crokes in an adult league game in June.
That fixture at Páirc Naomh Uinsionn was played just over a week before Connolly's proposed return to Boston, which ultimately fell through, thus opening the door for his Dublin return.
Johnny Magee is the manager of the Crokes senior team, but he says they didn't carry out any undue preparation on the twice All-Star.
"Diarmo is a special talent," Magee tells RTÉ Sport. "But when we were playing against him, we were playing to our own game plan.
"Obviously you'd be mindful for whoever is given the job of marking Diarmo - in that you can't take your eye off him.
"We wouldn't alter our game plan for Diarmo. He's like any good player, you have to pay them the respect they deserve.
"But you have to be concentrating on your own game."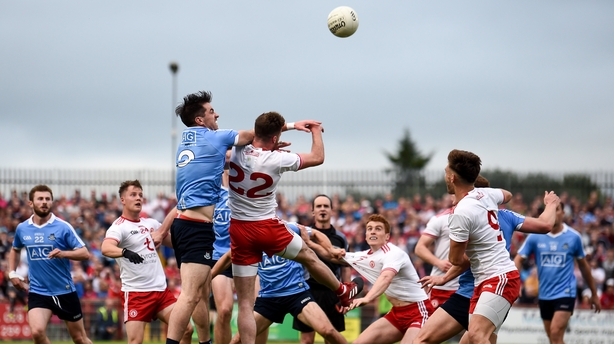 The Blues have been doing well without Connolly, claiming last year's All-Ireland title, a fourth on the spin, and another Leinster crown this summer.
His return to the panel was only confirmed by Jim Gavin the morning after his side had beaten Cork in their opening Super 8s game last month.
This weekend's clash of Tyrone and Dublin sees both already through to an All-Ireland semi-final, and as such, Gavin might be tempted to make some changes to his team.
At this stage last year, the Dubs manager brought in seven players for their final Super 8s game against Roscommon, as Cormac Costello, Eoin O'Gara, and Paul Flynn impressed in a comfortable victory at Croke Park.
In their previous five games this summer, Gavin has started just seven forwards. With such a settled front six, why risk injury to some of his key players just a week out from an All-Ireland semi-final?
"There's no question that Diarmo is in the top five players of the last decade," according to Magee, "but it'd be hard to see him start a game this year, because he's only back in the last few weeks.
"It'd be very hard to justify starting him ahead of the other lads, especially next week in the semi-final.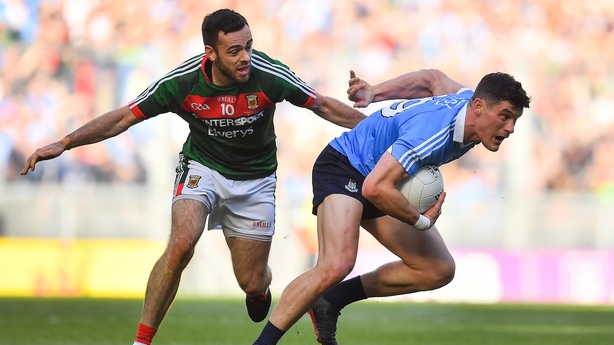 "But in saying that, it's important that he, and a few of the other guys, see game time this weekend. Tyrone and Dublin are already qualified, but you still want the lads to be able to get their football in, in relation to preparation for the following week.
"It's a great headache for Jim to have."
The big question for those hoping to see Connolly in championship action for the first time since the 2017 All-Ireland final has to be around his fitness.
He's been playing regularly with his club since last autumn, and even since the news broke that his trip to Boston wasn't going to take place. But local championship games and inter-county games are two different animals.
Gavin confirmed that Rory O'Carroll was back with the Dublin panel in early May, but the Crokes defender has played a combined total on an hour's football, in five games, since his return.
If Connolly was serious about going to Boston in the last week of June, then surely the impact he can make for Dublin would be minimal with such a short space of time to get match-fit?
"If I was in Jim's shoes, I'd have brought Diarmo in as well," admits the former Wicklow manager. "They're going for five-in-a-row, they're on the cusp of creating history.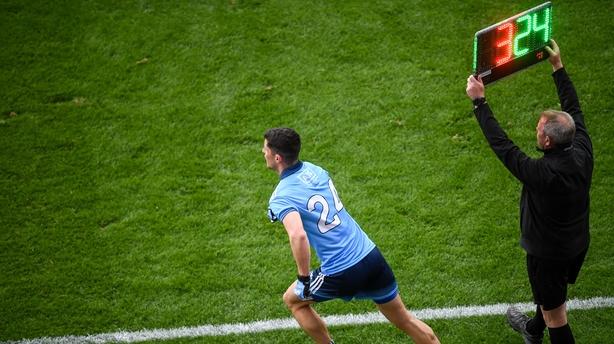 "In fairness to the lads, with the quality of the panel, they've showed that they've been able to manage without him. But it'd be very naive, maybe foolish, of any opposition that they're playing against not to pay some sort of attention to him.
"If they don't, he's one of few real quality forwards in the country who could punish you in the blink of an eye.
"If Diarmo, or Rory, wasn't called back, and they didn't win the All-Ireland, I'd be asking questions as to why they weren't involved.
"If the best players in the county are available, you have to have them there."