Diarmuid Connolly's return to the Dublin squad was facilitated by a minor visa complication, after months of protracted negotiations had failed to do so.
Dublin boss Jim Gavin dropped the bombshell on Sunday morning that the former All Star was back in the panel nearly 18 months after his last competitive game with the Boys in Blue.
It's almost two years since he last featured in the championship; he provided a match-winning turn as a substitute in the one-point 2017 All-Ireland final win over Mayo.
He chose not to play last year, bar a brief cameo in a league win over Mayo in Castlebar, and the feint possibility that he would make a summer return flew away when he joined the Donegal club in Boston for the summer.
Jim Gavin has given #DubsTV a very positive update on the Dublin panel today, following the Super 8s win over Cork last night

Enjoy your Sunday 💙#UpTheDubs pic.twitter.com/cktcRUNsWy

— Dublin GAA (@DubGAAOfficial) July 14, 2019
The Dubs won the All-Ireland without him, though there's little doubt that they used a more pragmatic game-plan than previously under Gavin. How much of that was down to Connolly's absence is difficult to gauge.
This season Dublin's backroom team made overtures to the St Vincent's man in an attempt to persuade him to return to the set-up. It appeared more than once that a deal had been struck only for it to fall through at the last minute.
When it emerged that Connolly had plans to return to Boston to play with Donegal again in summer 2019 it ended speculation that he would pull on the sky blue jersey again this season. Indeed, it seemed to many that he had played his last game of inter-county football.
But then in late June it emerged that the 32-year-old hadn't made the transatlantic trip, a problem with his short-stay ESTA visa meant that he would be staying at home.
Initial fears that he may have to spend 30 days on the sidelines were proved groundless as he was able to get the sanction he was granted from Croke Park to play in America immediately revoked and he has played for Vins since.
Dublin beat Cork by 13 points in their first All-Ireland quarter-final Super 8s game of the season on Saturday at Croke Park.
Gavin took care of his usual media duties after the game and possibly for the first time all year under these circumstances he wasn't asked about Connolly's status.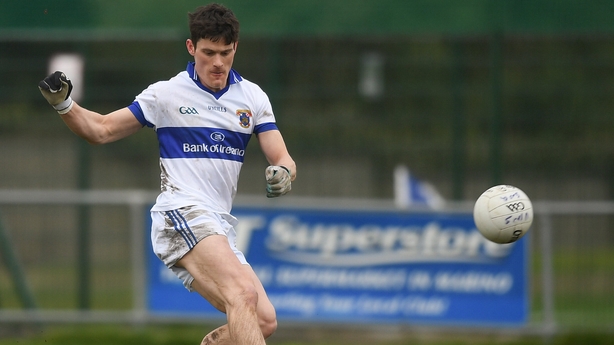 Journalists had finally grown tired of the same line of enquiry, always politely met with the same answer - the door to the Dublin panel was open to any player with the quality to walk through it.
Instead, in a post-match interview with the in-house DubsTV, released on social media, Gavin quietly broke the news unprompted that Connolly was back and training with the five in-a-row chasing champions.
The fact that he chose not to mention it to the general media conference suggests that he was happier not to have fielded questions about one of the most talked-about players in history.
Where he fits into the set-up now is the question. If he's fast-tracked into the match-day squad, let alone the first team, he will have jumped the queue ahead of other players who have put in their time with the panel over the past two seasons.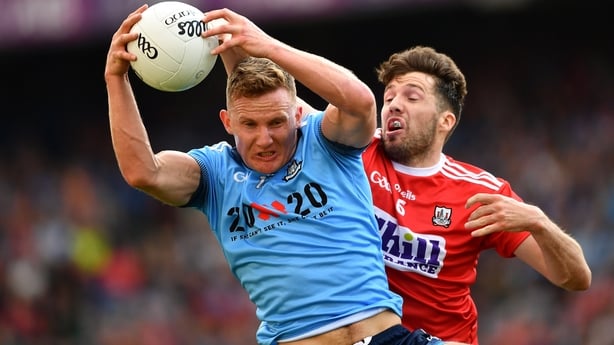 Gavin certainly didn't rush Connolly back into his team in 2017 following his 12-week ban, picked up in a Leinster quarter-final for putting his hand on a linesman. Once available again he saw mere minutes of action in the resounding All-Ireland semi-final win over Tyrone.
He didn't start the All-Ireland final against Mayo either, nor was he first substitute in when things were going wrong, that was Paul Flynn. But he was brought off the bench at half-time and made a major contribution to what was a third Sam Maguire on the bounce.
There's little doubt that Connolly is amongst the most talented and effective players of his generation, a versatile forward with pace, power, two feet, vision, the ability to win his own ball and kick a score. Usually when the stakes were highest, he played the best.
His presence in the extended Dublin panel alone is likely to put a few thousand on the gate at next Saturday's Croke Park meeting with Roscommon, a game viewed as a formality by most observers. It will be talking point all week and beyond.