One thing sure about last year's All-Ireland quarter-finals was that there was nothing super about them.
Across the 12 matches in the so-called Super 8s stage the average winning margin was 6.8 points per game. There were three double-digit hammerings and dead rubbers going into the final round.
As year one of a three-year experiment goes, it was anything but a success.
Mayo's presence in the last eight in 2019, along with most of the other top teams in the country, means that there is good chance that we are in for an excellent four weeks of football ahead, starting next Saturday night.
Group 2 is first up with Dublin-Cork and Roscommon-Tyrone, with the provincial champions at home in Croke Park and Dr Hyde Park respectively, and then on Sunday in Group 1 it's either Meath or Clare against Donegal in Ballybofey and Mayo's trip to Munster champions Killarney.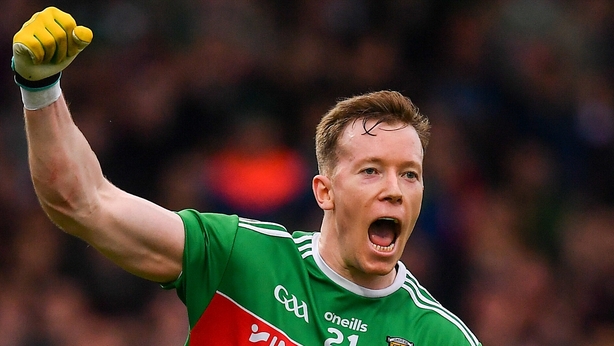 The last of those fixtures is easily the stand-out tie of the round. It's only two years since the pair played out an enthralling drawn and replayed All-Ireland semi-final and though many of the players have changed, particularly on a Kingdom side in transition, hopes are high for another cracker.
Certainly, no team has ever been able to produce drama like the Green Above the Red. Even in Saturday night's round four All-Ireland qualifier win over Galway when they appeared to be cruising, they allowed it to slip back into the fire more than once in the second half.
The slight tweak to this year's Super 8s format means that provincial champions are rewarded with a home game first, rather than a trip to Croke Park, and that should help to make for longer-lasting intrigue.
Last year three of the four All-Ireland semi-finalists were as good as decided on the final day, with Roscommon and Kildare both out of their depth and Donegal and Kerry barely treading water.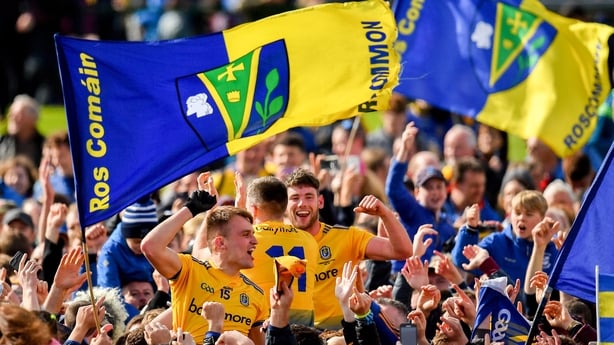 Roscommon, Donegal and Kerry all appear to be in a better place this year and Kildare aren't involved any more in the championship, having been eliminated by a fast-improving Tyrone.
In this year's Super 8s there will be five teams from Division 1 of the Allianz League, plus Donegal and possibly Meath, who were both promoted and will play in the top flight next season.
The odd one out is Division 3 Cork, though it has long been thought that they were punching below their weight and back-to-back days when they at least delivered a performance, losing to Kerry and beating Laois, hint that they can be competitive at the very least.
The pick of the first round games remains Kerry-Mayo, with Mayo aiming to repeat their Division 1 final win over the Kingdom from back in March. After that game winning boss James Horan said his team could have won the game by a dozen points, comments sure to fuel the home side.
"I'm sure Kerry really don't care what I say, to be honest," countered Horan. "I just thought that on the day; we created a lot of goal chances that we didn't take.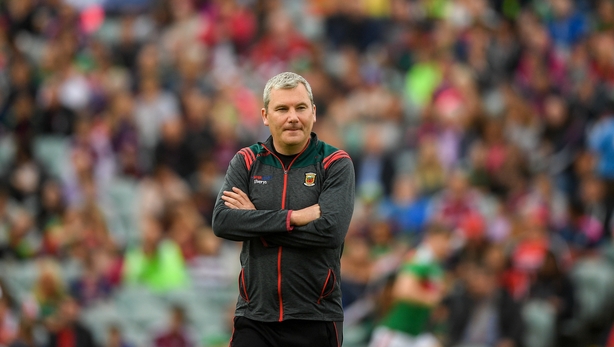 "We took our first two but missed our next three. That was my initial reaction. I try and be as straight as I can. I don't think Kerry will give two hoots about what I say."
Next Sunday in Killarney could well develop into a shoot-out, with Mayo capable of running hard down the middle or playing it quick and long into their in-form target man Darren Coen, an overnight sensation at 27 years old.
Kerry were susceptible to both tactics in the Munster final win over Cork, though they're equally capable of running up a big score themselves at the other end and Mayo haven't shown so far this season that the know how to shut down a team.
Good news for Mayo fans is the fact that Cillian O'Connor and Donal Vaughan both came through their first full games of the summer against Galway and that Seamus O'Shea returned for his first appearance.
Former Footballer of the Year Lee Keegan made a surprise cameo off the bench having apparently been ruled out due to an injury suffered against Armagh seven days previously.
Better still, Horan reckons that captain Diarmuid O'Connor and rising star Matthew Ruane could yet feature in the Super 8s, which conclude on the first weekend in August, despite having broken a wrist and a collar bone in recent weeks respectively.