Dublin hurler David Treacy is back from injury and expecting to enter into a "cauldron" this Sunday when they take on Laois in the preliminary All-Ireland Hurling Championship preliminary quarter-final at O'Moore Park, Portlaoise (throw in 4.15pm).
The two sides are familiar foes having met previously this year in a tight league game that Dublin managed to scrape a win from.
"I played the league match, it was a horrific day in Parnell [Park] - two points I think in the end. But it was tit for tat the whole way through," Tracey said.
"We're fully aware of what they have in terms of they're among the best in the country. They've a fantastic set-up. I would have been teammates with Niall Corcoran for seven or eight years. I know the kind of work ethic he has and the kind of brand he will instill in those guys - hard work, physicality.
"It's similar to our own brand, and then you have Eddie Brennan who has a huge experience of winning, which they did last week. They'll carry that momentum through. We're not taking anything for granted. It's going to be a really tough match, a hostile crowd."
Laois came away from Croke Park last weekend as Joe McDonagh champions and had a strong following cheering them on from the Hogan Stand.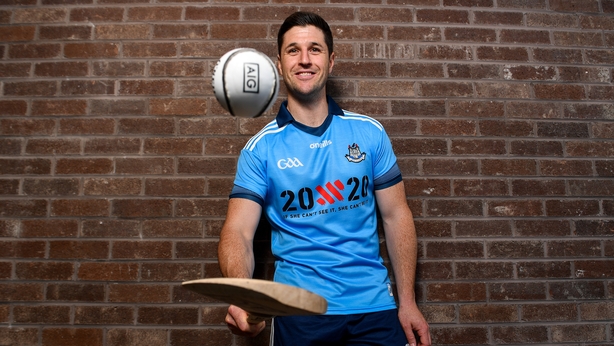 With Dublin travelling to their home turf this weekend, Treacy noted the large Laois support and the boost it can give a team in big games like this.
"They had huge support last weekend for their final. They came up in their droves, so I'm expecting the atmosphere to be a cauldron down there. We're calling on our support to do exactly what they did in Parnell Park and try to be the 16th man like they were against Galway."
On the back of gaining the McDonagh silverware, Laois faced into a six day turn around ahead of this weekend's clash. Dublin have enjoyed three weeks rest since their knockout win over Galway but Tracey feels that a long rest can sometimes be as difficult in preparing for a game.
"I can't speak for Laois. The fixtures are the fixtures, they're set. I'm sure they'll do their due diligence and as much recovery and get the most out of themselves for the weekend. Similarly, if we had a six day turnaround we'd do the same in that situation.
"It can't be changed so you get on with what you have to do. That's what we're doing in our lay off time. You could say that even a longer gap can sometimes be hard to keep motivation going. I can't speak for Laois but we have our preparations set in stone so we're going to look after ourselves."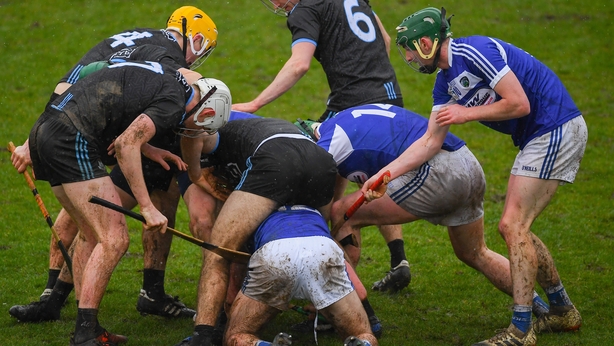 The weather will almost certainly be better this weekend compared to the last time the two sides met and Treacy said that he is looking forward to the heat of knockout championship.
"Now's the time. It's knockout every single time we play. Leinster is a fantastic format. Not that I'm saying there's a bit of shadow boxing going on but you do have a second chance there. But from now on, you're gone.
"Every team is out there to put as best account of themselves as possible. The weather is very good, the hurling is quickening up, the game is more frantic at this time of year, it's tense. The energy in the grounds is even completely different at this time of year compared to what it's like during the league.
"So, it's about how best teams can adjust to that and actually live in that kind of chaos. That's our target this weekend as I'm sure it is Laois' as well. I'm looking forward to it."
Tracey was speaking at an event this afternoon where AIG launched a new jersey for all codes with the 20x20 campaign logo set to replace the existing sponsor for upcoming games.
The Dublin hurlers will first sport the new jersey in the quarter-final against Tipperary granted they come away from Portlaoise with a win this weekend.
Listen to the RTÉ GAA Podcast at Apple Podcasts, Soundcloud, Spotify, or wherever you get your podcasts.