Lifting silverware on the steps of the Hogan Stand usually constitutes a six-day celebration for teams, managers and fans alike.
But, for Eddie Brennan and his group of Joe McDonagh Cup champions, they face a six-day turnaround before facing Dublin this Sunday (throw in 4.15pm) in the Preliminary quarter-final at O'Moore Park.
Coming off the back of an 11-point victory over Westmeath in the Joe McDonagh Cup final last weekend, Brennan and his players had to refrain from overindulging in the win and keep one eye on a fresh Mattie Kenny side awaiting them this weekend.
"Getting refocused now is the big thing. We've a huge match on Sunday and like anything, you want to do yourself justice and give it a good shot," Brennan said.
"I'm a realist with these things. We are really going to be up against it on Sunday, there's no doubt about it."
No stranger to Croke Park glory as a player, standing on the pitch as a manager of a winning side "was a really nice situation to be in," Brennan said.
The loyal Laois following greeted the team and backroom staff in a modest and "intimate" homecoming in the Midlands Park Hotel on Sunday evening before the eight-time All Ireland winner switched his focus to the challenge ahead."The lads enjoyed Sunday night and went and watched the match together then yesterday. They have to be mindful of what's coming this weekend and get themselves right for that."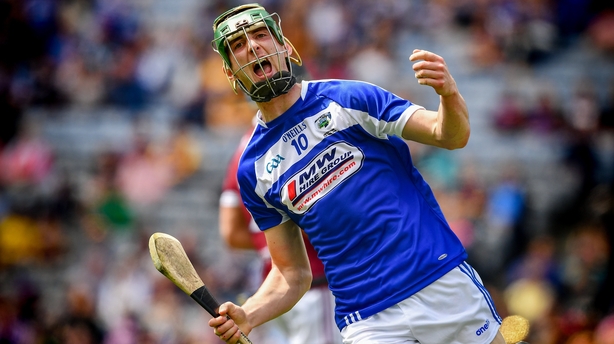 Dublin have had three weeks to prepare for the clash since their knockout win over last year's All-Ireland finalists Galway on 15 June.
"It's not easy in a six-day turnaround to face into that. Ideally, you'd want longer than that to get focused and get zoned in.
"A lot of people have said that it is far from ideal and maybe there is an element of tokenism in it too. Dublin have been sitting there now for two or three weeks knowing that it was us or Westmeath so they're going to be coming into the match very fresh and very hungry.
"They've a huge advantage in that regard but we just have to get on with it."
Laois' weekend glory means that they will be playing in the Leinster Senior Hurling Championship next year against top teams like Dublin, who Brennan dubbed 'a well oiled machine'.
"We want to go out and be the best that we can be and that's not going to be straightforward. We have to just try and put our best foot forward and apply ourselves.
"This is a huge opportunity for the Laois hurlers to measure up and see where they are in regards to the Leinster Championship. It's a chance to see how close we are to the top teams."
Laois have scored 15 goals in five games and will be relying on the attacking form of Mark Kavanagh and Aaron Dunphy to produce something special again this weekend.
After an intense final played in a draining summer heat, Brennan noted the issues the quick turnaround poses for his team.
"They put in a big shift in a very warm environment and that takes a lot out of players anyway. We've a few bangs and belts, the usual. We've training tonight so we'll have to reassess and see where lads are at.
"Getting your body right for big championship matches is so important now. You're talking a game of absolutely inches on Sunday from our perspective. We have to be really at the pitch and that's not going to be easy."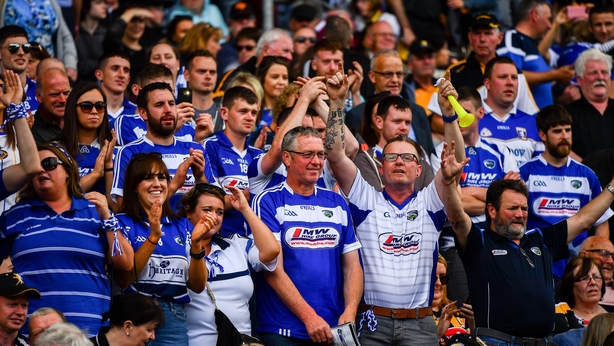 Expecting a huge crowd at the home venue this Sunday, Brennan noted the importance of the support his team received from the stands during the McDonagh Cup final.
"They were heard and seen above in Croke Park with all their colours. I think that's what's going to add to the occasion this Sunday we're probably going to have a huge Laois support there.
"We'll be hoping to get a bounce from the 16th man."