There's little doubt that when Mayo sit down to view video of Armagh ahead of their All-Ireland round three qualifier on Saturday evening, they'll be watching a fair bit of Rian O'Neill.
The 19-year-old has become the focal point of the Orchard County attack despite the fact he has just four senior championship appearances to his name.
The rangy Crossmaglen man has scored 2-19 in his four games so far, an Ulster quarter-final win over Down, which included extra-time, a semi-final draw and defeat to Cavan and a qualifier win over Monaghan.
Of that, 2-06 has come from play and his two goals against the Farney County last weekend really seemed to mark his arrival as a fully formed championship footballer.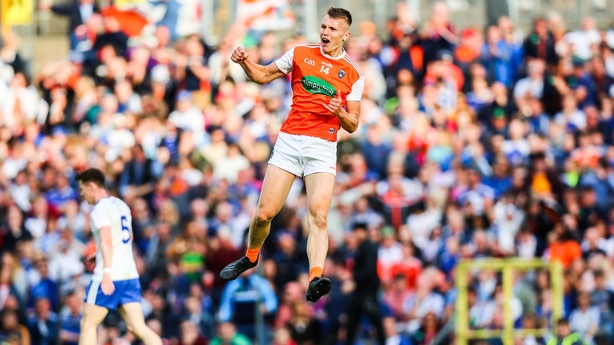 "He's a winner – he'll do whatever needs to be done," said Cathal Murray, speaking to RTÉ Sport.
Murray is an All-Ireland winner with Down and a current Louth selector who managed O'Neill at MacRory Cup level with St Colman's, Newry.
That O'Neill is as good as he is shouldn't come as a surprise to anyone – it comes from both his nature and nurture.
His father is Gareth O'Neill, the former Armagh and Louth player, his mother is Dora, sister of Orchard County and Crossmaglen legend Oisín McConville, so it's in his blood and was in his upbringing in a football-man house.
His older brother Oisín broke into the Armagh panel in 2017, though his progress has been stalled by injury.
According to those that know them, Oisín is the harder-working, more serious of the siblings.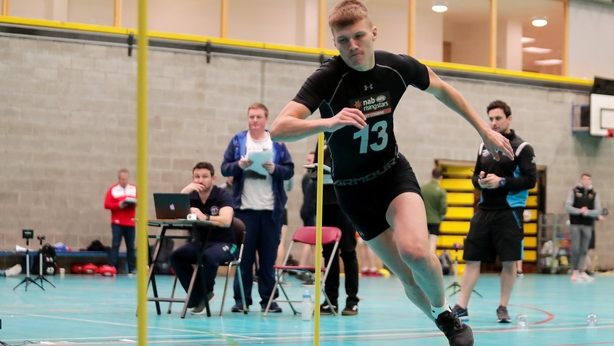 Rian is more naturally gifted and as a youngster it was noted that he was happy enough to let his skills do the talking. One underage mentor at county level noted that he had to be pushed hard to work on his fitness.
But in recent years he has worked on that side of his preparation and he has the engine to play 70-plus minutes of inter-county football at full throttle.
"There is absolutely no end to what that man can achieve in Gaelic football," said his Cross manager Donal Murtagh, speaking in the Irish News.
"That man can be the best player in Ireland if he wants to be. He has absolutely everything."
He has largely been deployed close to goal so far by Armagh boss Kieran McGeeney and he has shown his class with scores and assists.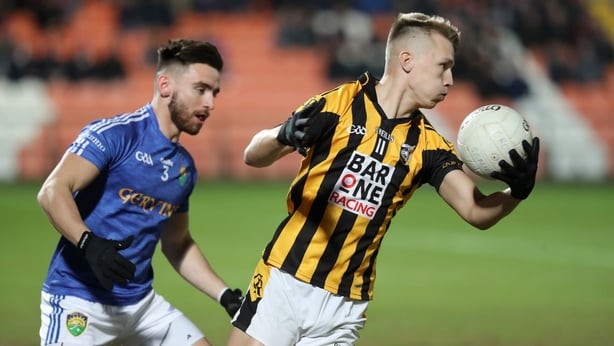 There was his incredible 50-metre pass in extra-time against Down that set-up Andrew Murnin's match-winning goal. There was his goal against Monaghan when he could have put the head down and battered it, but instead he took a step and stroked it home.
He can also play as the fulcrum of the attack at centre-forward and will do a job in the middle of the field. Naturally right-footed, he's equally comfortable off either side with a great range of passing and shooting.
He can win his own ball high or low, can hold onto it under pressure from serious defenders, and knows what to do with it.
"He did the John Cena celebration after scoring one of those goals against Monaghan and that's all about him," said St Colman's teacher Murray.
"He has a lot of self-belief and you'd have no fears about him in his first year – he'd just love that challenge.
"He has learned to stand up for himself too. He would have suffered a wee bit with Cross when he came on the senior team first because of who he was coming up and the big reputation he has."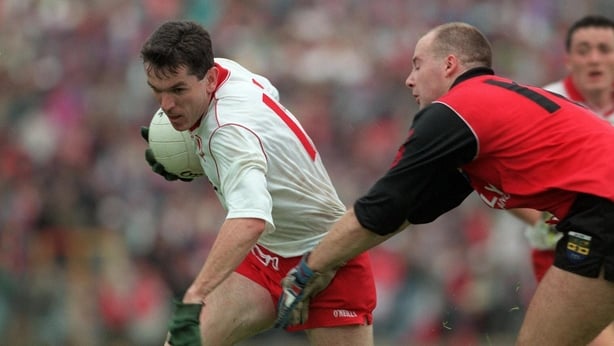 As his club team-mate Aaron Kernan said recently: "Whenever he hits, it hurts. He doesn't talk. He doesn't talk in the changing rooms, says very little on the field but there's just an aggression to get ball, to shoot, to win in him that is infectious."
Two years ago he was among a group of four players, whittled down from an initial 20 triallists, that was brought Down Under for an Australian Rules audition.
It didn't work out and he came back home to concentrate on Gaelic football. It has been his club's, his county's and the game's gain. As Murray noted: "He's an awful nice lad, a quiet sort, and on the field he has a deadly streak – he's a finisher."