Winning Sunday's Ulster final was a cause for celebration for Ryan McHugh in more ways than one.
It was his third provincial medal, meaning that he now matches his father Martin's total so bragging rights in the family home in Kilcar are spread a little more evenly..
"I have three now," he smiled. "It's great. I was playing catch-up to dad and we have the same now so. He has a Celtic Cross (All-Ireland) over me still though.
"To sit in dressing rooms with players with five Ulster medals in Donegal is a very unique position to be in. We're extremely lucky and long may it last."
Speaking of his father, McHugh senior is a legend both in Donegal and in Cavan. He was Footballer of the Year in 1992 when his native county won their first ever All-Ireland title and 15 years later he led the Breffni Blues to their last Ulster crown.
Ryan was very much part of the celebrations in Cavan back then and though he doesn't remember much about it he retains great fondness for the place and its people.
"I was three years old back then," said the two-time All Star, whose big brother Mark was part of Donegal's 2012 All-Ireland winning team. "Unfortunately I don't remember anything about it.
"From a McHugh point of view, Cavan will always have a very special place in our family's household. They were unbelievable to Dad and some of our closest and his closest friends are from Cavan.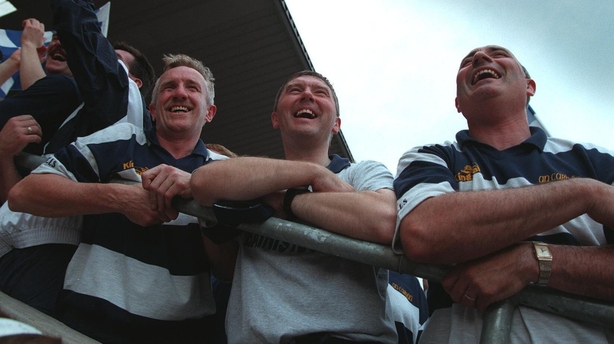 "We'll contact them in the next few days and they'll be disappointed, but Cavan have had a great year and they're one huge match away from the Super 8s which would make it a hugely successful year for them.
"It's great to see Cavan dining back at the top table because they're a hugely traditional county and a proud county – it's great to see them back."
Donegal have won five Ulster titles in the last nine seasons – half of their total haul of ten provincials. They haven't been in an All-Ireland semi-final since 2014 though and last year's Super 8s campaign was disappointing, ended by defeats to Dublin and Tyrone.
This year they have their eyes set on making the last four.
"We're going to enjoy this, but after this we'll sit down," said McHugh.
"Last year getting to the Super 8s when Paddy (McBrearty) was missing and everything else we probably felt that we didn't do ourselves justice.
"Going in to it this year we're definitely going to give it our all. We don't know who we're going to get yet, Kerry and two other teams. We're delighted to have our first match in Ballybofey, that's a huge plus," added the 25-year-old.
The hard-working McHugh is a fan-favourite and he spent the better part of an hour on the Clones pitch in the rain after Sunday's win signing autographs and posing for photos with Donegal people