This is Donegal's decade in Ulster football.
Nine years ago, the county had won the Ulster title just five times in the history of the GAA - that's roughly a century and a quarter.
In the summers since then they have contested eight provincial finals and lifted the Anglo-Celt Cup on five occasions. Their collection of provincial titles has doubled from five to ten in that time.
Jim McGuinness started it with the 2011 win, retaining it the following year - another first for Donegal - and adding Sam Maguire. Rory Gallagher lost two finals as manager with Declan Bonner adding two more in his two seasons in charge so far.
"That's my fifth," noted defender Frank McGlynn. "The time I was starting out Donegal had five Ulster medals in total. I played for five years before I even got to a final in 2011.
"We have become accustomed to winning them and even though we've lost three, to win five is something unbelievable."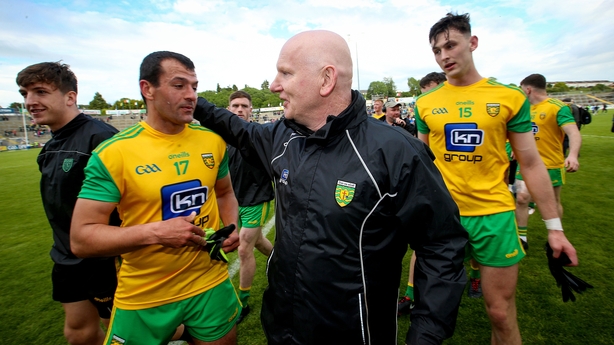 McGlynn is 32 years old so he knows that days like Sunday's 1-24 to 2-16 win over Cavan in Clones are precious. At the other end of the scale are players like Patrick McBrearty and Ryan McHugh, both 25 and with five and three medals respectively.
"We don't take it for granted, we know what's going on currently in the county and every year we go back training the aim is to win an Ulster title," said McBrearty, whose first game in 2011 was as a 17-year-old.
Since McGuinness's days as manager though, Donegal have lacked impact out of the province.
They haven't been in an All-Ireland semi-final since 2014 and last year's Super 8s campaign was a let-down. They lost to Dublin at Croke Park and then beat Roscommon before losing at home to Tyrone to miss out on a spot in the last four.
"We didn't push on in the Super 8s last year and we didn't do ourselves justice - we were very disappointed to lose our home game against Tyrone and not secure a place in the semi-final," said McGlynn.
"The system is changed this year and we're heading into MacCumhaill (Ballybofey) for our first game. We really want to get a victory there, make that count and push on from there to secure that All-Ireland semi-final place."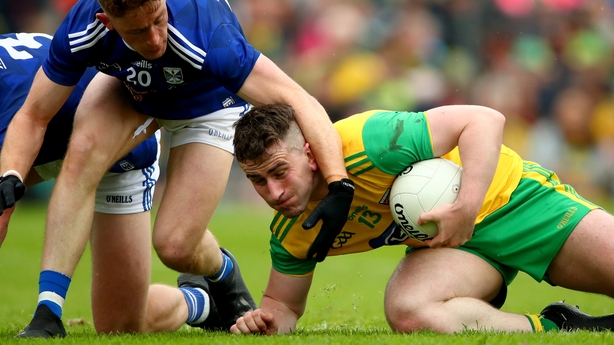 McBrearty is bullish about his team's prospects - insisting Sam Maguire is where their ambitions lie.
He said: "This Donegal team has to be aiming for All-Irelands now. A couple of those young lads now have two Ulster medals, they won their first last year, so it's all about pushing on now in the Super 8s. It's about getting back to the semi-final stage in Croke Park for us."
Central to all of these wins has been captain Michael Murphy, the 29-year-old having hoisted the Anglo Celt Cup on each of those five occasions, having been given the captaincy as a 21-year-old. In all, six of the squad have all five medals.
Against Cavan, Murphy delivered his usual imposing performance, winning ball in the middle of the field, picking off scores, offering leadership at every turn and defending at the edge of his own square near the end when Cavan were pushing for goals.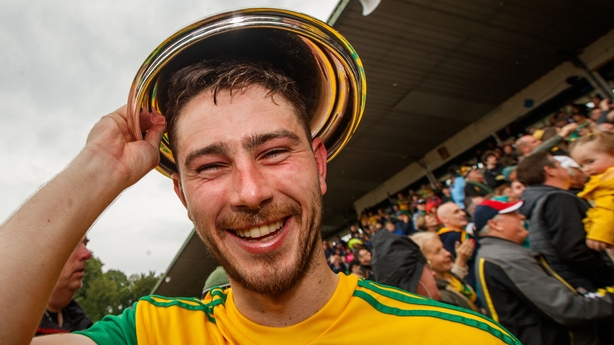 "Michael is a phenomenal man, a phenomenal footballer and a phenomenal leader," said McHugh.
"We're lucky to have him in Donegal and I can't say enough to describe Michael Murphy the person, never mind the player. He leads by example every single day he goes out, whether that's in training, in the gym, in the game."
McBrearty added: "Michael is an unbelievable leader and there's not much I can say about him that hasn't already been said. When your best player is your hardest-working player it lifts everyone and brings the whole group along with him.
"Michael, for a young lad when he won the All-Ireland, has always kept his head on his shoulders. I haven't a bad word to say about him having known him as long as I have and played with him as long as I did. He's just a leader."