GAA President John Horan has revealed that two different formats for a proposed tier two football championship will be put before Croke Park's Central Council before the end of June.
One of these will be chosen to be voted on at a special congress later this year and Horan is confident that the new competition for Division 3 and Division 4 counties will be in place in 2020.
"The obstacles at this stage isn't the concept of a tier two football competition, it's more the structures we put in place. There are two options on the table at the moment," he said, speaking to RTÉ GAA Correspondent Brian Carthy.
"One of them is a straight knock-out competition between the 16 teams; you'd have a first round, quarter-final, semi-final and final and the hope would be that the semi-finals would be played together in Croke Park and shown on television with the final played before one of the Super 8s games, again hopefully televised.
"The other option is to give each of the tier two teams at least two extra games, rather than one. The area of loss on that side is that it wouldn't get the stand-alone double-header in Croke Park for the semi-finals and the final would go back a little bit later."
The concept is that the 16 teams from the lower two divisions would play in their province and if they don't reach a provincial final they'd drop straight into the tier two championship, skipping the All-Ireland qualifiers.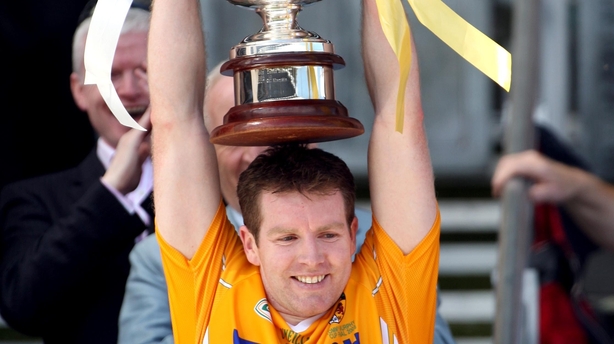 If Central Council go for a straight knock-out competition, this is basically a rehash of the Tommy Murphy Cup, which ran for five seasons from 2004 to 2008 before eventually being euthanised due to lack of interest from eligible counties.
There seems to be greater buy-in from those counties now though and it is likely that there will be two senior football championships in 2020.
"Are we going to get a second tier in football?" asked Horan. "It's something there has been huge resistance to within this organisation. We are going to Central Council with a proposal at the end of the month and we'll see what comes out of that."
Horan has also established a new Fixtures Calendar Review Task Force which is tasked with looking at coming up with proposals to improve fixture schedules at club level – no easy task.
"We at national level can create windows of opportunity, but counties have to adapt to it in their own set-up to actually put a programme in place," he explained.
"There's a cocktail of complexities with all these competitions that we run at different age groups and to get that balance right with inter-county and club. It is difficult, but I am looking forward to the outcome from this fixture review group.
"I have given them an open chequebook in a way. I'm not putting restrictions on it for them, I have asked them to look at all the range of competitions and I have asked them to possibly come in with more than one option because with the work they are going to put into this exercise you want them to get some outcome or some improvement."