If Dublin win Sam Maguire at the end of the year it will be a big slice of GAA history as the first ever five in-a-row is completed.
Whatever the outcome, however, the 2019 All-Ireland Senior Football Championship could well become a historical artefact as the competition's last-ever running on a single-tier format.
The internal wheels of the GAA grind slowly and after decades of debate we are moving towards an endgame of sorts - a Special Congress this winter where a two-tier championship will be discussed and, in all likelihood, adopted.
The make-up of this brave new future has yet to be decided and will be a source of debate over the next few months.
There does, however, appear to be a growing body of support for Wicklow's motion, or something similar, which allows Division 3 and 4 counties to compete in their respective provincial competitions, entering the tier two structure if they fail to make a provincial final.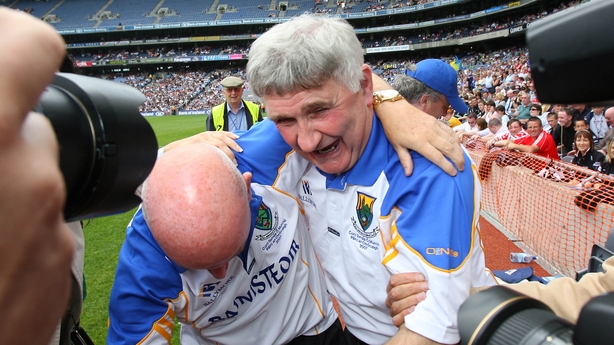 Some want to see every county get a run in the qualifiers too to give them a shot at Sam Maguire while there is also likely to be some dispute over who constitutes a Division 3 county - the teams promoted out of it that season, or the teams relegated to replace them?
What many people forget is that this is essentially a revival of the late and very much unloved Tommy Murphy Cup, itself the successor to the equally late and equally unloved All-Ireland B Championship.
The B Championship ran through the nineties and was initially quite popular amongst participants, though interest died away and it wasn't helped by its unattractive slot late in the year.
The Tommy Murphy Cup was the brainchild of then GAA President Sean Kelly and it survived for just five seasons. Its initial running attracted only a handful of entries as eligible counties turned their back on the chance of winning national silverware at Croke Park.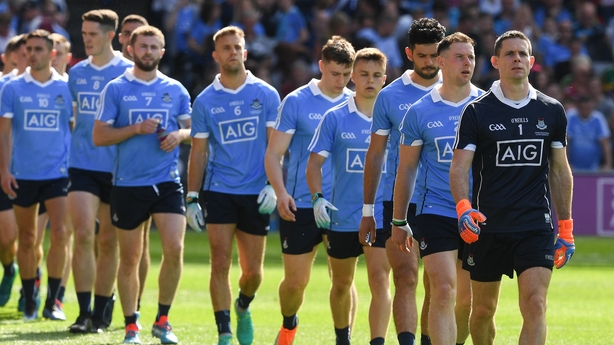 Numbers grew and there were some classic encounters, leading to titles for Clare, Louth, Tipperary, Wicklow and Antrim between 2004 and 2008.
Ironically, it was Wicklow, sponsors of the current most popular two-tier proposal and finalists in the last two iterations of the Tommy Murphy Cup, that put that competition to sleep. At Annual Congress in 2009 the Garden County successfully argued that Division 4 counties should be allowed back into the All-Ireland qualifiers, which signalled Tommy Murphy's demise.
Rehashing the Tommy Murphy Cup isn't going to cure any of football's ills. Dublin are going to cruise past Louth in their Leinster quarter-final in Portlaoise on Saturday.
If they are paired together again in 2020, which could well happen, the only question will be the size of the winning margin.
And if counties are allowed into the qualifiers for a round or two before the second tier kicks in, what is the appetite amongst players likely to be for more football following two championship defeats?
The evidence of the Tommy Murphy Cup is that it will be low.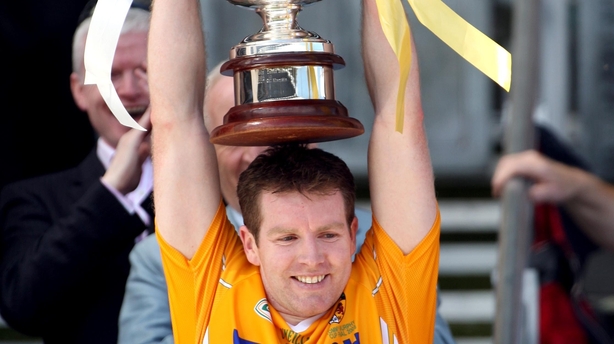 What needs to occur is a complete split, as has happened in hurling. Initially the small ball game was graded into three distinct tiers, though as the years passed more were introduced as were needed and now there are five, all viable competitions offering a promotion pathway.
Giving the 'B' champions a pathway back into the race for Sam Maguire is possible; open a slot for them in the final round of qualifiers or even allow both finalists into an expanded Super 8s - a Super 10s. Promotion into the top flight the following season would be an essential part of the bargain.
This way the best of Division 3 and 4 would still have a shot at winning the All-Ireland championship, however slight, and everyone else would see a pathway toward promotion into the elite.
Dublin will beat Louth this weekend and they'll do the same to them or whatever other team from the bottom two divisions they face in the early rounds of Leinster 2020 unless radical thinking is embraced.
Read Aidan O'Rourke's thoughts on the future of football this Saturday on RTE.ie/sport and the News Now app, and listen to special discussion on RTÉ Radio 1's Saturday Sport.