Bernard Brogan knows his role has changed within the Dublin unit. He doesn't let pride interfere with accepting that.
Once a certain starter in the Dublin attack, Brogan has gradually fallen out of favour. He played no part in last year's All-Ireland final win over Tyrone and failed to make the matchday squad for Dublin's opening Leinster SFC clash with Louth last weekend.
After taking some time to review his place in the Dublin panel at the beginning of this season, the 35-year-old decided to make some changes and set new goals for himself.
He shed a few pounds to help him achieve a quicker step, and embraced the role of being a motivator for the younger players who are closer to the starting team. 
His fight for game time continues as he looks to maximise whatever energy he has left for inter-county football.
"I've gone after my kicking to make sure if I get 10 minutes and I get three balls that, when I take a shot, 90 per cent of the time it's going over," said a contemplative Brogan at the at the launch of the SuperValu GAA Sponsorship Launch 2019.
"So I've really focused in on the two or three things that I have control over and try to be really good at those things. 
"So, yeah, I'm just trying to be as good as I can be so if I get a chance. I wasn't involved again the last day so now it's about how do I get into the 26 and how do I push into Jim's contention for the team or a role at some stage. 
"I'm not going to get 70 minutes every game, but can I help the guys that are there? There's a role for that and that's me playing my part. I might not be the one out talking to media and your name's not up in lights, but if you're able to add value to the group and people value you.
"As a player, all you want is to be able to make a difference and help the group."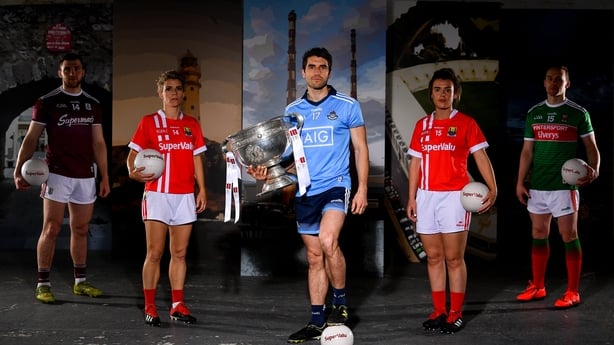 Thoughts of retirement naturally entered his head when he was contemplating his Dublin future. The option to bow out was always there and, as a father of twin sons, there were time constraints to think about. 
But after considering all those factors, Brogan decided he wanted a different ending.
"I've always said that I'll stay around until I feel like I can't add any more value or I'm told I can't add any more value. I never believed that the right way to go was, 'Now is a good time, I'm actually at the top of the hill, I should ride out into the sunset'. 
"I would prefer to be carried out on my shield having given everything and be able to say, 'You know what, thanks a million, that's my shift done.'" 
The six-time All-Ireland winner was struck down by the dreaded cruciate injury for the second time in his career last year. The Oliver Plunkett's man made his return in Dublin's Super 8s victory over Roscommon, making his introduction as a second-half blood sub.
The recovery time is typically between six and nine months. Brogan made it back within five-and-a-half months from when he first suffered the injury at a training session in February.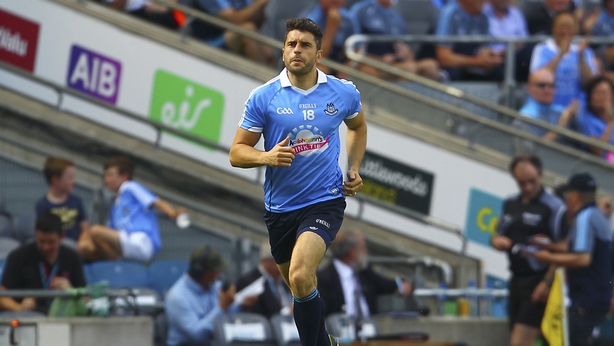 "People say it was silly but do you know what? I've nothing to lose," Brogan smiles, knowing that time is against him.
He researched whether it would be possible for him to avoid undergoing surgery for the serious knee injury but the general consensus was that he should go under the knife and he went with that advice. 
Getting back on the pitch as quickly as possible was always important to Brogan. Going through his rehab with Leinster and Ireland star Josh van der Flier made the road to recovery a little less lonely.
"I literally had the calendar out and I was counting the days through rehab and then I was finding out who has done it, who has done it the quickest and looking internationally to see how many days it took them.
"Josh van der Flier had done his operation the same day as me so I was tracking his recovery and looking what he was doing.
"He didn't have to get back until September when Leinster were back on so I had all that knocking around my head but I said I had five-and-a-half months until the Roscommon game in the Super 8s and where I can add value is the Super 8s."