If this had been an Under-12s match, the team 15 points ahead would have started taking their best players off and telling their forwards to tip away for points, ignoring the goals.
But this wasn't kids' football - this was big boys stuff. Dublin don't take it easy on anyone and they drove it into Louth deep into stoppage time during their 26-point rout at O'Moore Park on Saturday night.
It wasn't pretty. The Wee County started brightly and fashioned a few chances; Ryan Burns looking sharp and giving Cian O'Sullivan the sweats on the edge of the square.
But it didn't last long. The Dubs were eleven up at the break even, after Paul Mannion's early red card, and it was clear at this stage that this was going to be a drilling.
Dublin manager Jim Gavin doesn't like to give too much away, but he revealed he was happy with the way his substitutes kept the intensity high once introduced and how his team were so unforgiving.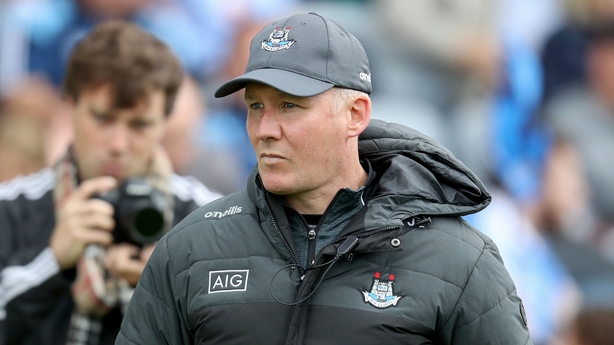 "When you get the responsibility to represent Dublin, the team management and the players expect the guys who are on the pitch to do their very best," he said.
"Going into the next game, I can't give any guarantees other than how humble and how hard working these players are in everything they do on and off the field. That's all I expect from them."
Normally in a match like this, the second in a double-header, the fans from the first game hang around at least until half-time. That didn't happen here and there were all sorts of reasons for it - Carlow supporters had already seen their side ransacked by Meath, while the Royals may not have wanted to see what might potentially await them if they get to a Leinster final.
In truth though, there wasn't much in this for the neutral. There wasn't even much in this for the interested; former Taoiseach Bertie Ahern was in the good seats - central, even if there are no soft seats at O'Moore Park - and he was heading for the exit long before the end. He had seen enough.
And while this was never a contest, it was possible to marvel at this well-grooved Dublin machine chasing a fifth All-Ireland title in succession.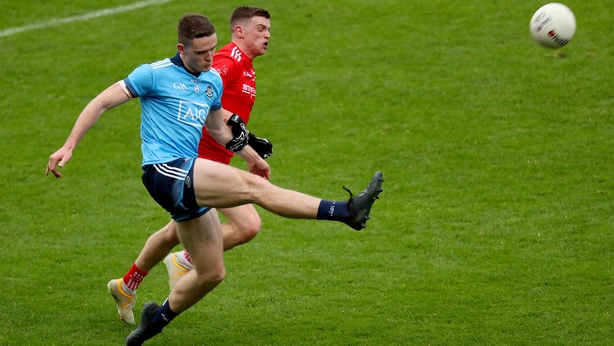 Paul Flynn has retired, Bernard Brogan has fallen off the map, Diarmuid Connolly hasn't returned, Dean Rock wasn't in the match-day squad, Philly McMahon started the game watching on in his tracksuit.
None of this slowed them down. Cormac Costello scored 1-12, 1-01 from play, McMahon let his boss know what he was missing with a goal from the bench, James McCarthy imposed himself everywhere, Ciarán Kilkenny continues to pull the strings.
It was an end to a week that begun with Dublin burying one of their legends; four-time All-Ireland medal winner Anton O'Toole. Gavin has often spoken that his five in-a-row chasing team merely stand on the shoulders of greats - O'Toole chief amongst them.
When asked did he believe this performance was fuelled by emotion from the funeral, he said: "Certainly, I think so.
"It has been a sad week in Dublin GAA to lose Anton. We celebrated his life and what a great man he was, first and foremost as well as a brilliant footballer. He left a great legacy and this current group of Dublin players are just trying to follow in the footsteps he has left."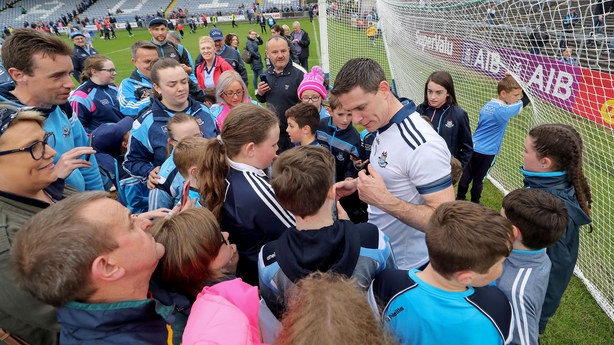 After this game Louth manager Wayne Kierans was struggling to take it in, but one thing he remained adamant about was his side's right to face the Dubs in the Leinster Senior Football Championship.
His comments come amid speculation about what form a new two-tier All-Ireland championship might take, potentially moving Division 3 and 4 counties like his out of the equation.
"It's very difficult to process that," he admitted after the 5-21 to 0-10 demolition. "The angle and the narrative that we had before the game was that we wanted to produce a strong performance for ourselves; we knew it was going to be very difficult to come out with a victory against a team the calibre of the Dubs.
"That's the disappointing thing - we don't think we really competed. We're a lot better than that.
"There's going to be a change, there's no doubt about it. The wider debate still has to happen on it, but regardless of the difficult experience that was for Louth I don't think we should take that away from us because we could learn something from playing against one of the big guns like Dublin."