Cork are up and running.
Following their entirely unimpressive performance in defeat to Tipperary in their Munster championship opener in Páirc Uí Chaoimh, they had seven days to turn their season around.
And it wasn't going to be easy - the obstacle blocking their way was All-Ireland champions Limerick at the Gaelic Grounds. The Rebels made it look routine though as they got back to basics.
"Work rate. That's all," said manager John Meyler. "Work rate; we really got buckets of work rate today and I'm delighted with that and that's the bottom line really.
"We weren't happy with aspects of our performance last week against Tipperary. Everybody picked holes in it and if you lose that's what's going to happen.
"We tried to get it right for today and we did get it right but we need to now maintain that consistency against Waterford in three weeks time.
"Cork are always a summer hurling team; they're a good team. It's just getting that work rate up and that work ethic up.
"You have four games in the Munster championship, you need to win - I'm not saying to win all of them - but we need another win now the next time out in three weeks time, we need to match that performance and go ahead again."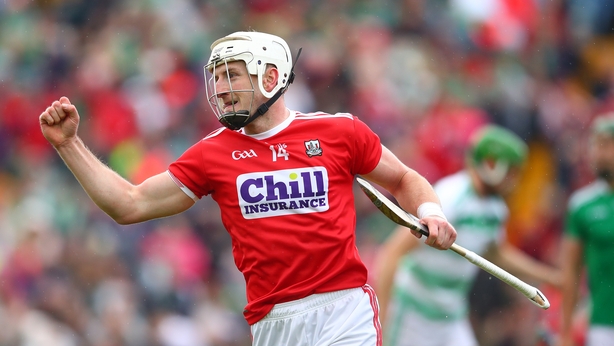 Cork were on duty for the first two weeks of the summer season, losing to Tipp and beating Limerick. There's a one-week break in the Munster championship and after that the Rebels are on their own break week, meaning they aren't in action again until 8 June.
By then Waterford could be out of the competition - they host the All-Ireland champions a week beforehand and with two defeats from two already they are teetering on the brink.
Meyler admits he felt extra pressure following the Tipp loss, though he was pleased with the way his team responded.
"Ah, you're always under pressure," he conceded. "Every manager of every county team is under pressure. If you don't win matches you're under pressure and we needed a win, we needed a performance.
"We had the advantage of having played the match last week and not coming in cold here. We'd one or two issues, we'd one or two problems, we tried to sort them out. 
"The advantage of having a game played is a huge advantage. You kind of highlight your weaknesses and then you can work on that."
John Meyler is looking for consistency now from his Cork players. #sundaygame pic.twitter.com/b6Ms9d6iYR

— The Sunday Game (@TheSundayGame) May 19, 2019
Bill Cooper was picked to play against Tipperary, but pulled out when he suffered a back spasm during the pre-match warm-up.
He returned, helping to add a little steel to down the middle, while Alan Cadogan's return as a substitute, scoring 0-03 from play off the bench, after more than a year out injured was a similar boost.
Meylster said: "Bill Cooper is the leader there, Bill Cooper is the driver, he drives that team, he was missing in Páirc Uí Chaoimh. That's it in a nutshell.
"It's great for Alan. He's out probably the best part of 15 months, not having played really. It's difficult for him to come on and to be as sharp as the rest of them. We'll work on that now in the next three weeks."