The Waterford hurlers will be hoping for a longer summer than they had last year, beginning with Clare on Sunday.
Ahead of the reverse fixture in Ennis last year, the Déise were without Austin Gleeson and Pauric Mahony before throw-in.
Tadgh de Burca, Noel Connors, Darragh Fives, and Barry Coughlan all had to come off during the course of the game, while Kevin Moran also saw red for a challenge on Tony Kelly in the second-half at Cusack Park.
Since then, Padraic Fanning has taken the reins replacing the departing Derek McGrath.
The Mount Sion man brought Waterford to the Allianz League final, but he tells RTÉ Sport that they never got going in that final at Croke Park.
"We put a good bit into the league, and we got to the final," says Fanning.
"Of course when you get there, we wanted to win it.
"On the day we met a team that was motoring really well, and in fairness Limerick fully deserved their victory, but we were disappointed with our own performance.
"We've one or two niggles, but overall we're quietly confident we'll have everybody available. That's a big change from the league, where we had up to 15 or 16 lads out at times. Coming into summer, it couldn't have worked out better."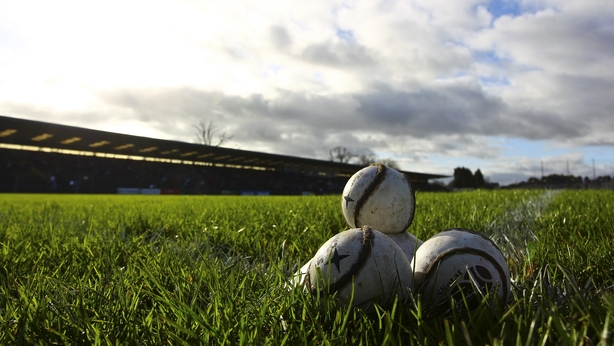 Much has been made of the return of the Munster Championship hurling to Walsh Park, for the first time since 1996, and Fanning says it can be a big advantage for his side.
"We didn't experience this last year. The fact that we're going to experience championship hurling in Waterford... it's a rarity, but it's absolutely massive."
"You saw the stats from last year, the home teams did well. The first game, you want to try to get off to a good start. And we're going to do that this weekend.
"There's huge excitement around. The build-up has been great, and the buzz, so it's huge.
"People prefer to play into the country end because the wind tends to blow that way. But there's no real preference. I hope we score in both of them, to be honest," he jokes.
"The pitch is great. Even when we had the bad weather we played Galway here. Of all the pitches in the country at the time, it turned out that Walsh Park was was in super condition that day, and it's improved.
"They've done a massive job here. It's ideal for Championship hurling."
The sides have already clashed at Walsh Park in 2019. That was in the league, when Waterford emerged 14 point winners.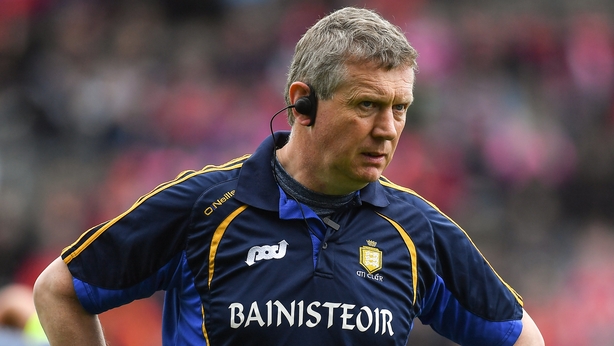 But Fanning says Clare will still have taken something from that game.
"They got a run-out at Walsh Park that day, which will stand them in good stead. We had a good performance, and maybe it's in the back of their minds, I don't know?
"Clare will come down here, and we know what to expect. They could have won the All-Ireland last year. They're a serious outfit."
Indeed, Sunday's visitors came within a whisker of a place in last year's All-Ireland final, bring Galway to a replay in the semi-final.
In that game, Aron Shanagher hit the post late on when a goal might have gotten them over the line.
Joint manager Donal Moloney is looking forward to the trip to the south-east.
"It's a relatively novel occasion," he told RTÉ Sport. "Munster Championship hurling hasn't taken place in Walsh Park for quite a while.
"I know that Waterford as a county have fought hard to ensure they earn the right to play their home games there.
"Fair play to them for doing that. We know what it's like to play a home championship match after last summer. They're riveting occasions, and I'm sure Sunday will be similar to that."
"Every home venue is a an advantage to their county. It should be worth two or three points to any county playing at home.
"But, having said that, once the game gets underway, every team will be fighting tooth and nail. Ultimately, somewhere along the line teams have got to overcome this away challenge, and we're looking forward to doing that on Sunday."
The aforementioned 14-point league quarter-final defeat to Waterford has removed any chance of complacency entering the Banner camp in the build-up, according to Moloney.
"Waterford have always got tremendous quality," he says. "I think they're a little bit rejuvenated as well this year.
"They were really flying it on the day. They were really excellent, and we were well off the pace on the day. I think that was down a lot to Waterford's performance.
"It's not a surprise to us the sort of performances they can turf up, so irrespective of the league game we know that going in here is a massive test."